Difficult Conversations Podcast
Lessons I Learned as an ICU Physician
Episode 157 | October 19, 2021
Communicating With Your Doctor
Hospice & Palliative Medicine Specialist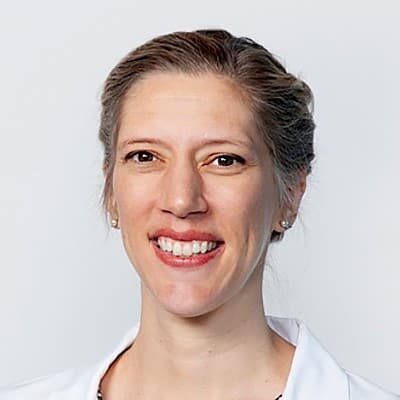 Welcome to Difficult Conversations with Dr. Anthony Orsini. Today, I have the pleasure of interviewing for the second time my friend and former colleague. Dr. Karen Knops is a Palliative Care Physician and the creator of programs designed to improve communication in medicine. Her work is deeply influenced by her own experiences as a young patient. After receiving her medical degree in Internal Medicine and completing her Fellowship in Palliative Care, she went on to create and lead the Division of Palliative and Supportive Care for a six hundred bed community teaching hospital as part of the Atlantic Health System, also creating an onsite training program for physicians from multiple specialties, nurse practitioners, and physician's assistants. Karen has been recognized as "Top Doctor" in Palliative Medicine in both New Jersey and in the Seattle area where she now lives. Her models for communication and understanding patient perspectives have been published and shared nationally and internationally. She is a passionate advocate for improving patient experience and compassion in healthcare. As always, Dr. Orsini keeps his promise about two things, that you will feel inspired, and you will have learned valuable lessons to be a better and more compassionate communicator.
One of the biggest problems we have in medicine right now is poor communication between doctors and patients. Effective communication can predict malpractice, prevent medical errors, and improve the overall patient experience. Dr, Knops discusses how during her medical training, she realized how hard it was to learn communication skills. She tells us more about the approach she used to help herself. Dr. Knops later developed a communication framework for patients and providers called A-S-C-E-N-D, and she tells us all about it, what it means, and how it can help you, patients and doctors. Dr. Orsini and Karen discuss the differences between older generations and Millennials with respect to how they communicate. We end with a communication tip and a great story from Dr. Orsini. if you are an attending physician and you're teaching residents, Dr. Knops leaves us with some great advice about "honoring the role." If you enjoyed this podcast, please go ahead and hit subscribe on your favorite podcast platform. Go ahead and download this episode now!
Dr. Karen Knops (2s):
What I wanted to do is blend the fact that a communication is this nebulous, beautiful, artistic, deep, spiritual thing in many ways. And yet we do have to be able to study it. We have to study it literally, we need to have better research on patient communication, clinician collaboration with patients. And then also we need to be able to study ourselves and break. And the only way to do that, the only way get ready to get better at anything is to sort of break it into smaller, essential parts. And then use that as building blocks.
Announcer (35s):
Welcome to Difficult Conversations: Lessons I Learned as an ICU Physician with Dr. Anthony Orsini. Dr. Orsini is a practicing physician and president and CEO of the Orsini Way. As a frequent keynote speaker and author, Dr. Orsini has been training healthcare professionals and business leaders how to navigate through the most difficult dialogues. Each week you will hear inspiring interviews with experts in their field who tell their stories and provide practical advice on how to effectively communicate. Whether you are a doctor faced with giving a patient bad news, a business leader who wants to get the most out of his or her team members or someone who just wants to learn to communicate better this is the podcast for you.
Dr. Anthony Orsini (1m 20s):
I am honored today that the Orsini Way has partnered with The Finley project to bring you this episode of Difficult Conversations: Lessons I learned as an ICU Physician, The Finley Project is a nonprofit organization committed to providing care for mothers who have experienced the unimaginable, the loss of an infant. It was created by their founder, Noelle Moore, whose sweet daughter Finley died in 2013. It was at that time that Noelle realized that there was a large gap between leaving the hospital without your baby and the time when you get home, that letter to start The Finley project. The Finleseven-party project is the nation's only seven part holistic program that helps mothers after infant loss, by supporting them physically and emotionally.
Dr. Anthony Orsini (2m 4s):
They provide such things as mental health counseling, funeral arrangements, support, grocery gift cards, professional house cleaning, professional massage therapy, and support group placement. The Finley Project has helped hundreds of women across the country and I can tell you that I have seen personally how The Finley Project has literally saved the lives of mothers who lost their infant. If you are interested in learning more or referring a family or donating to this amazing cause please go to The Finley Project.Org. The Finley Project believes that no family should walk out of a hospital without support. Well, welcome to another episode of Difficult Conversations: Lessons I learned as an ICU Physician. This is Dr. Anthony Orsini, and I'll be your host again this week.
Dr. Anthony Orsini (2m 47s):
So back in September of 2020, almost one year ago, I had the pleasure and the honor to interview Dr. Karen Knops. I worked with Karen in New Jersey, learned from her, and I'm proud to call her my friend before I interviewed her. We talked on the phone and talked about what we wanted to discuss. It quickly became obvious to me that Karen had so much insight and so much knowledge in the field of communication, that it would be impossible to cram that into a 45 minute interview. So that week I did two interviews with Karen, the first one Conversations about End of Life launched and went live this past January. The second one titled Communicating With Your Doctor.
Dr. Anthony Orsini (3m 29s):
I kept in my files and waited for the perfect time to launch. Well now is the perfect time. So without further delay here is the long anticipate second interview with Dr. Karen Knops, Dr. Knops is a palliative care physician and creator of programs to improve patient experience with serious illness. Her work is deeply influenced by her own experiences as a patient. She received their medical degree from David Geffen. School of medicine at UCLA is a board certified in internal medicine and completed a fellowship in palliative care medicine at Stanford university. She went on to create and lead the Division of Palliative and Supportive Care for a 600 bed community teaching hospital.
Dr. Anthony Orsini (4m 10s):
As part of the Atlantic Health System, also creating an onsite training program for physicians from multiple specialties, nurse practitioners, physician's assistants, and that's where I first met Karen we've worked together ever since. She served as a hospice medical director for Atlantic hospice and as clinical assistant professor of medicine at the Mount Sinai school of medicine, and has been recognized as Top Doctor in Palliative Medicine, in both New Jersey and in the Seattle area where she now lives, Her models for communication and understanding patient perspective have been published and shared nationally and internationally. And She is a passionate advocate for improving patient and clinician experience and compassion in healthcare.
Dr. Anthony Orsini (4m 54s):
So I'm so excited to have Karen here for the second time. Karen, thanks for coming back and being on this podcast. One more time. Thank you. It's great to be back. Just so the audience knows Dr. Karen Knops is a Palliative Care Physician in Bellevue, Washington near Seattle. And Karen has so much knowledge that there's no way that we could fit everything into a 30 to 45 minute podcast. So I asked Dr. Knops to come back and speak about communication in general, because, you know, although end of life is so important, Communicating in general is as we talk about it in this podcast, if you know how to communicate well, you can form relationships with during your professional lives and during your private lives.
Dr. Anthony Orsini (5m 41s):
And one of the problems we have in medicine, Karen, correct me if I'm wrong is we just don't seem to be able to communicate well between doctor and patient. And I think that's the biggest problem. Wouldn't you say?
Dr. Karen Knops (5m 53s):
I think if you ask patients, they would say… I definitely agree with that. Yes.
Dr. Anthony Orsini (5m 55s):
I do a lot of work patient experience, and I started the it's all in the delivery program and the all in the delivery program hypothesis was many years ago when we first started, it was that we can improve the patient experience solely by teaching every person in the hospital that has any interaction with a patient, how to communicate, how to form my favorite word is relationships. And we showed a 60% improvement in patient satisfaction, rankings, not by changing the walls of the room, not by making the cushions more comfortable in the emergency room, not by putting big screen TVs by doing nothing but teaching communication.
Dr. Anthony Orsini (6m 36s):
And so it is the number one predictor of patient satisfaction. It's the number one predictor of loyalty, a good patient experience, and good communication can predict malpractice can predict medical errors. It's such an important topic. And I know you have a program called ASCEND and I wanted to bring you back here today because I think this is so important, and this is a great program that you started. And I think it's a framework. And regardless of what framework that anyone uses, it's important that they have some type of guidance and with your ASCEND program, it really works on both ways, right? It works for the patient and the clinician, correct?
Dr. Karen Knops (7m 15s):
That's right. That's right.
Dr. Anthony Orsini (7m 17s):
So if you don't mind just telling us a little about what is ascend and teach the audience, what it means and how it can help them. Some of my audience are healthcare professionals and others are not, but sooner or later, we're all patients, right? Everybody's a patient sort of later
Dr. Karen Knops (7m 33s):
I would say too, with communication with this tool. As I created it, I wanted it to actually not be specific to healthcare. That was actually pretty important to me. One of the themes going back to, why did I bother with any of this is boy. We use communication every single day, not just in medicine, but to get what we need wherever we go. And it's not just medical conversations that often are difficult for people. You and I were talking a lot last night about the state of the United States or the state of just our ability to talk to people with different perspectives. It's such a important thing in order to have meaningful collaborations. And I think that's what we're really striving for in healthcare.
Dr. Karen Knops (8m 14s):
We say that we want to have partnership with patients, but that's not what patients feel a lot of times when they're in the exam.
Dr. Anthony Orsini (8m 22s):
So it's very important because I think if you go back in history and medicine, and there's a great book that most clinicians know how doctors think it's called and it speaks about how physicians think are trained to think in algorithms. And there's no active listening at, okay. Does your left leg hurt? No. Yeah. Go to the next step. Does your right leg hurt though? And then the patient could be speaking all he or she wants to, and we're not listening. And so I think your tool is so important, so right. So Tell us about it.
Dr. Karen Knops (8m 57s):
So back when I was in, well, to go way back, you and I talked a lot last time about the fact that we both started out as patients. That's what got us interested in medicine and also talked about the fact that we were young patients trying to navigate pretty adult conversations sometimes and feeling pretty overwhelmed. So that part of my background has never left. So when I went through medical training, one of the things that struck me is how hard it was to learn communication skills. We were kind of put in groups, we worked with standardized patients. I went to a wonderful medical school that I think was pretty evolved for the time. And I just found that I could not break this down for myself.
Dr. Karen Knops (9m 37s):
I could not self-coach I could kind of do the workshop experience, but then when I was in the exam room, I didn't really have any set process the way I did for studying and learning like the Krebs cycle. And here I don't use the Krebs cycle, but I had more skills for learning that cause it, it looked like all the other learning I had done. And so what I wanted to do is blend the fact that a communication is this nebulous, beautiful, artistic, deep, spiritual thing in many ways. And yet we do have to be able to study it. We have to study it. Literally, we need to have better research on patient communication, clinician collaboration with patients.
Dr. Karen Knops (10m 17s):
And then also we need to be able to study ourselves and break. And the only way to do that, the only way to get better at anything is to sort of break it into smaller, essential parts. And then use that as building blocks.
Dr. Anthony Orsini (10m 30s):
In my experience of teaching communication, I found about, I think there's about 15 to 20% of the population who are just good at it. They were born good at it.
Dr. Karen Knops (10m 40s):
They don't even know why they're good at it. It's just like natural, right?
Dr. Anthony Orsini (10m 44s):
And I always say, when you want to learn from somebody who's good at it, we often really look at the people who are bad at things, and that doesn't help. So when you see someone at a party, someone who's really good at relationship, someone who can speak to a doctor very well or a clinician, but has this thriving practice. I have two clinicians here. One doctor is just as equally good clinically. And yet one of them is loved, is never sued. People love him. A lot of the people we speak to here are business people. And why is it that one person is just being promoted over and over and over again, where someone who is equally as smart is just kind of stuck in the middle.
Dr. Anthony Orsini (11m 25s):
And the answer is communication. The ability to form relationships. So you're about to tell us how to do that.
Dr. Karen Knops (11m 32s):
I will preface this by saying, I don't think I was naturally when you met me, you said, oh, you were so good at this. I think a good person to learn some from, as someone who's a good student. I would not say that I was naturally good at communication, but I'm very good at pulling things apart because I was actually not a great natural student. So I a good teacher of more complex topics. And I wanted this to be no different for the people out there who are becoming clinicians. And then the other key piece is if things aren't easy, I think in modern medicine, we're already so overwhelmed. We are already dealing with issues with burnout. Patients are completely overwhelmed dealing with such difficulty.
Dr. Karen Knops (12m 16s):
So it's like, how do we take as much pressure off of these poor people? All of them, clinicians, patients, everybody, how do we take as much off of them as we can? So that's where a lot of this came from. So to go way back, the idea of a framework did not originate with me. I was taught a framework specifically for breaking bad news as it was told to me. So it was the spikes tool. You're maybe familiar with that acronym if you work in medicine. And I, as I was taught that in fellowship, I struggle with the fact I could only use it. It was really kind of designed just for that breaking bad news conversation. And I also kind of struggled with some parts of the mnemonic and the word spikes didn't like really resonate with me.
Dr. Karen Knops (12m 58s):
So I wanted to try to design something that I could just use in a lot of different types of interactions that I could just adapt. And as long as I taught myself how to do the adaptation process, which I call the Anticipation habit that's as I referred to my website, that's the key starting place. And I think Tony, you've taught that for a long time. When we talk about communication, that the key to empathy is sort of to begin before you go in a patient's room, like take that moment, like really stop and focus and be fully present whenever I've had a not great interaction. When I go back, it's usually that I did not take that moment.
Dr. Karen Knops (13m 41s):
I did not anticipate in a way that really served that interaction. And so I feel like that's that fundamental first step, all the other steps I'm going to talk about came from reviews of the literature. This is going back now 15 years ago, when I looked at all the literature on different types of interactions, I pulled out what are the actual skills? What are the things that we're trying to create at each part of a conversation, common elements. And so I'll go over. There's basically six elements. I kind of clump them into groups of two. I want to take a second here. When key here is I have trouble with mnemonics.
Dr. Karen Knops (14m 25s):
I find them hard to remember I'm lazy, Tony, that's the bottom line. And so one of my things was I want something I can just post in plain sight. And the other thing is, as I feel like the person with the hardest job is the patient. And it's not just the clinician who prepares, even if they don't have a formal process, all patients have this period of anticipation that they have in the waiting room or when they're in the exam room or when they're, God forbid stuck in the hospital, wondering when is the doctor going to come in? So we're all told to advocate for ourselves, but no one really tells us how and you and I used to practice in New Jersey and in New Jersey, advocating for yourself, involves putting your finger in somebody's face.
Dr. Anthony Orsini (15m 13s):
Now, come on Karen, I'm a native New Jersean, sometimes but not always.
Dr. Karen Knops (15m 19s):
It is true. Like how do you advocate? And yet do it in a way that's going to be really effective. And actually, again, honor the other person's perspective. It's not a competition it's et cetera. So, so what I came up with was the acronym ascend. You can post it on a wall. If you go to my website, free downloads. If you want to use them in your practice, if you're patient, I've done this as a talk for sarcoma foundation, Alzheimer's foundation, caregivers, cancer survivors. So the patient part of it works quite well as well, but basically the common elements are number one to anticipate and look at how you anticipate and notice do I do this formally? Or am I always scrambling? Is there something I always forget?
Dr. Karen Knops (15m 60s):
And I break Anticipation kind of into three common skills is, do you have the skill to look at your own mindset? So what story am I telling myself? Do I have the right information to go in the visit? Am I prepared in that way? So that's the mindset then there's almost like doing that emotional check-in. You can call that a heart set. I heard that term, I think from a coach out there named Robin Sharma is where I heard it. I don't know if he's the originator of the term, but that's where I first heard it. But I thought that was kind of a good shift. Also a gut check. You want to think of it that way. So mindset, your heart set, and then your assets. This is very under appreciated, I think is what things do you have that can help you?
Dr. Karen Knops (16m 43s):
Is it your colleague? If you're doing an interdisciplinary meeting, the joke I always make is number one, get your asset in a chair because sitting down is the key between a patient feeling heard or them feeling like you're talking over them and can barely be kind of bothered to check in. So using a chair, using your own body, remembering your physical presence, that can be an asset, or it can be something that sends completely the wrong message. And then even using a tool on the wall, like I said, you can post the ascent acronym there in the room. You don't have to remember everything. You just have to come in with that intention. But what I love about your podcast, you always start with that promise. I really feel like that's an anticipation step.
Dr. Karen Knops (17m 24s):
You just want to set the stage for what's about to come and get everyone kind of in the same head space. So you do that so well. So that's anticipate that's number one. And the next common theme is we start by giving context. So this is when I always say there's an outside anticipation. And then in the room, you're still anticipating, this is when you're acknowledging the patient acknowledging whoever's present and then kind of announcing what's the agenda. What's your role? That kind of thing needs to start at the outset. So that's also the shared anticipation that happens in the room.
Dr. Anthony Orsini (17m 55s):
And by the way, I'll interrupt you for one second. For those people that are not in health care, we had Claude Silver. Who's the chief heart officer for Vayner Media and Claude Silver and I discussed Difficult Conversations that we have in business. And she had given some advice to the young millennial who wants to go into the boss's office to discuss, I think I deserve a raise or however, and she puts it so beautifully. But as you're speaking, I'm thinking these are just great points for someone in business. I need to go into my office and I need to go speak to my boss or let's anticipate, let's think about what my assets are. Let's pay attention to our body in my book, I use the acronym PROGRAM and it works very similar.
Dr. Anthony Orsini (18m 39s):
Yeah. So, and that works for patient satisfaction everyday life, et cetera. The important thing is that these are all ways of learning how to do this. So I just want to bring up as you're speaking, even though you're speaking from Physician, you might be a millennial out there who's who thinks they're underappreciated by their boss. This is going to help you too.
Dr. Karen Knops (19m 0s):
It's the mindset thing is there are whole areas of self-help and personal growth around just mindset. And so I think if you don't have that first part, right, the rest of it is not going to help as much. So, and to your point, I think I mentioned this last time I gave this presentation for a bunch of, I think it was at pediatric who was like sort of a national pediatric palliative care group. We kind of threw this in and the comment was, I really need this when I go to speak with administration, because that's the conversation I most struggle with.
Dr. Anthony Orsini (19m 32s):
I gave a lecture out in Oklahoma one day and the young woman, and I spoke about PROGRAM and breaking bad news and had to do conflict resolution. And there was a young lady who kind of stayed back until after all the questions were over. And she came up to me, she was kind of shy. And she said, I just got married six months ago. I feel like my husband should come to this lecture. But the point is, these things work all the time. So that's your A
Dr. Karen Knops (20m 2s):
Let's anticipate as the first action you want to work with. And then early in the visit, the focus is on context. Where are we starting from? And I kind of think of these first two, if it's like the re if you were to think of the whole thing is like a stoplight at the top with the anticipate and the summary kind of creating a shared summary together, where are we? Let's just come to a full stop and agree. Where are we starting from? When I've observed lots of ICU conversations, where doctors are trying to go into discuss goals of care. This is the biggest place where we fall down or even in informed consent conversations is we'll assume that the patient has the same context that we do.
Dr. Karen Knops (20m 45s):
And that's a really dangerous assumption in the healthcare setting. We try to teach the act of, of the getting the summary is actually more of eliciting the summary. If you can, we want to be asking this person who's been going through the illness, tell me what you already understand about what's been happening or tell me what's bringing you in today in your own words. And then really do not interrupt them. We want to be noticing is this person have a very fluid way of talking? Do they really struggle with emotion? As they're trying to tell their story, that's your chance to really understand how do I help this person and where do we go next? It's this golden. They talk about the golden first minute of the visit.
Dr. Karen Knops (21m 25s):
You really just want to devote that full empathy to the person in front of you during that first minute. It's that's when you can build trust and really understand. So that's eliciting the summary in absence of that. It's good to at least start with a good shared summary. Like, let me just is okay. If I just tell you where I think we've been going and then use that as a jumping off place. The reason I use the word summary, by the way, on the front end like this, I think it's important understand that this is a skill it's a summary of past events. So for example, a patient comes in the office. They don't start, even if you're meeting them for the first time. Well, I was born on October 22nd, 1944.
Dr. Karen Knops (22m 6s):
I then blah, blah, blah. They don't do that. And what you need to realize is all of this is just notice the editorial choices. How do they create the summary? Where does it begin? How linear is it, et cetera. So I just want to explain that's actually the action and it's its own skill. We all know this. If you're a person like myself who sometimes rambles, it's like, okay, Karen summary, there's too much. Let me sum up to quote a princess bride. So the first part is for Inigo Montoya sum up. So that's the first action. The next is to elicit concerns. So if we're thinking of this almost as a story, we have the whole once upon a time part.
Dr. Karen Knops (22m 47s):
And I think you and I both do this, Tony, you, we try to train people to ask really deliberately. Even if we think we know you want to kind of hit the pause button and say, okay, can you tell me your biggest concern at this point before I go on? Because the key is you want to a be able to address that if you can put that top priority, but B if it's not something you can address, you don't want this person to be sitting there fixated on that piece of information or wondering, are you going to talk about that or when you're going to talk about that. So you really want to draw that out.
Dr. Anthony Orsini (23m 21s):
It's very important for conflict resolution. When I speak about that is you have to know what the person is upset about. Even now I come to the hospital and anytime there's an unhappy mother or unhappy patient, it's always like, oh, good, Tony's here. Go handle that. You know? And again, I'm fine with it. I think it's a skill. But when I teach conflict resolution, I want to explain to the people that I'm teaching is that the patient might be complaining about something when it's actually not even about that. Sometimes it's just a control thing, right? They just wanted more control. And so you're exactly right asking them, what are your concerns? You may be blown away with that answer because it might be totally different.
Dr. Karen Knops (24m 2s):
And sometimes it's more of a more emotional nature. Sometimes it's a piece of information they're just missing that you really need to provide. Sometimes it's very past focused versus someone trying to jump way ahead. So it's an important thing to be able to do. It's like in the story, if you don't know who the villain is by the second act, you're not going to get very far. I also like by the way, to use a concept of Metta villains. So the patient's not bad, you're not bad, but you know what? Uncertainty is a real problem for people. Misalignment of priorities can be a real kind of villain within the relationship. So you kind of pick those things out. Is it ambiguity?
Dr. Karen Knops (24m 43s):
I can't tell where this person's going, or maybe they haven't made up their mind yet. You can also then share your concerns. Okay. If we're going to use that model of breaking bad news, this is your point to say, gosh, can I tell you a concern that we've had as a team and get permission to kind of share that news? The next technique is basically E ASCE. We're getting into exploring. That's really the main things that we're trying to explore are going to be any emotions that have come up. It's your chance to really dive deeper into that. If there are options, it's your chance to kind of say what the options are. Is this a situation where people make very different choices or is there really kind of pronounced guidelines that we are actually recommending someone follow?
Dr. Karen Knops (25m 27s):
You'd be amazed when they look at literature on shared decision-making, it's one of those things. People don't know what took place. Like they didn't know they had choices. So exploring the, you do a whole podcast on that. I'm sure this is where again for assets is, do we have a decision aid that can help? Do we have a model? Do you have a whiteboard in the room? How does this person understand information? So that's when you want to get creative with the exploring stuff. So just to quickly kind of recap, you kind of set context, I'll steal from it. There's a gentleman named Nathan Gray out of duke who talks about context, concerns, and counseling. We kind of to make it even simpler, you know, on the front end, you have anticipate, you have summarize, then you have concern sharing, then you have explore.
Dr. Karen Knops (26m 14s):
And then finally, ideally at this point you have some sense of what should be the recommended or what the person's leaning towards. And that's when you can create or even negotiate if needed next steps
Dr. Anthony Orsini (26m 27s):
So the N is for negotiating?
Dr. Karen Knops (26m 28s):
Yeah, no N is for next steps actually, which is chosen. You'd be amazed in every business meeting that naturally ends this way, people. So what are next steps? So you want to be very solid if you can, on those. And then the D is actually to document, we don't think of documentation as a communication skill, but more and more with open notes with patient access to their own medical information. And the electronic medical record documentation is really a critical communication skill. And so that's something that needs to be taught in my opinion. The other key is it's not just, again, the patient has their own experience at this. So what have we printed out for the patient?
Dr. Karen Knops (27m 10s):
They are not going to remember studies show, as they're walking to the parking lot, they lose 50% a week later. They've lost most of what was said. So what can we really give them in terms of written or other types of recording, ways of documenting or recording the visit. So that's that skill. And then there's like a hidden D which is debriefing. So you can go over everything with the patient. And then this is kind of creating the feedback loop for yourself. As you step out of the room, how'd that go? You can have a debriefing process for yourself.
Dr. Anthony Orsini (27m 42s):
Communication is so important to life, as we said, but also to medicine, I just throw, I'll throw a few stats that you I'm sure you're already familiar with, but maybe the audience isn't 71% of all malpractice lawsuits are due to communication errors, 81% of all malpractice, lawsuits, name communication in their top three reasons that they're suing. People don't sue physicians generally for poor outcomes. They sue physicians because they feel like they were led down or they didn't have a relationship. The American bar association has been quoted as saying, if you have a relationship with your doctor, you are unlikely to sue.
Dr. Anthony Orsini (28m 23s):
The recommendation is that if the patient has a relationship with their physician, don't even bother because they're not going to, even if you prompt them to do so. And so if we can form relationships in between patients and doctors, I wonder if you see a difference because I do the older generation, my parents, father's 79 years old. He has a few medical problems overall, pretty healthy, but he'll go to the physician, he'll see the doctor. And I'll say, did you tell the doctor about your pain? And what does he say? No, I don't want to bother him, or he'll say I forgot, or my mother will start yelling. I told him to say something he didn't. And I feel that the millennials are a little bit better at saying what they want.
Dr. Anthony Orsini (29m 6s):
Have you noticed anything?
Dr. Karen Knops (29m 8s):
I suspect that's true. There's also a huge cultural differences. I think that's a way, another way of talking about the different generations as the culture was very different 50 years ago. But yeah, I, even with my own father, even if he does speak up, I've been surprised at how little he takes away from the visits. You finally gets up the gumption to say something. And then I think that overwhelm is very real. And so I don't think we want to put all this on patients. It's like, not something we should have as an expectation, but I think it's something we really want to honor. It that's a hard job. And I think part of it, as you've mentioned with patient experience metrics, what also are their expectations.
Dr. Karen Knops (29m 51s):
If they didn't know how to come into the conversation, weren't sure how to speak up again. It might not have been intentional on the clinician's part, but they didn't maybe have tools. They did the hand on the door, waited until the very end of the visit to mention their most important problem. That's when that comes up a lot is doctor's hands on the doorknob and only then do they bring up their most important concerns
Dr. Anthony Orsini (30m 15s):
Before they're ready to leave? Yes. And by the way, I'm having chest pain.
Dr. Karen Knops (30m 19s):
And so they're understandably disappointed that the doctor then seemed rushed, but this is part of the goal with ascend is just to set out a little bit of just shared understanding. We can be a hundred percent transparent. I think we should be. We're trying our best to communicate with you. Here's how we commonly have conversations flow. And so they know, gosh, they can't control anything about their illness. They can't control how their family's reacting and all these other things, but can we at least tell you how the 20 minute visit might go?
Dr. Anthony Orsini (30m 50s):
Yeah, I think that's important. I also think it would be great. We've already done an episode on my acronym program, which helps Physician communicate with patients. But I feel like, as you said, ASCEND works really well for patients. Also. I almost wish that there maybe you have this or can provide this, but I feel like this is something that a patient should download with that my father should take with him when he's.
Dr. Karen Knops (31m 12s):
So that's what I created the website for. There's basically a clinician resource part and a patient resource part. And of course the clinician resources include all the patient tools so they can be in waiting rooms. And that's what I'm excited about as my institution is interested in kind of rolling this out across the institution, which I think where I, going back to you and I, and our patient experiences, it's a little bit about shifting the culture of medicine, elevating communication as the kind of, one of the most important things that we do and creating a collaborative culture, that this is something we all value. It's not just, oh, Joe's good at it. But you know, don't, God forbid, you see Dr.
Dr. Karen Knops (31m 53s):
So-and-so like, how can we help each other do better? And going back to me as a med student, I would have loved to have a better starting place that they can kind of have an iterative process and learn from each interaction, as opposed to just relying on workshops. We don't learn just in workshops.
Dr. Anthony Orsini (32m 11s):
So here's my tip for the clinicians out there who are teaching physicians like myself. I have residents. If you're an attending physician, you're teaching residents, this is what I do. If you want to see something kind of funny, I'll say on rounds to a resident, did you call the mother? And the resident will say yes. And I'll say, what'd you say? And they get all flustered. The first time I asked him that question, you mean what I say? I told them about the retina. How did you say it? What did you say? If we all as attending physicians were training young doctors and nurses. If we ask that question, because that's how you learn first by asking by the second week it brings light to, I guess it's important when I said, I guess I thought, and you hear physicians calling mothers or family members, your dad's doing okay, he's stable.
Dr. Anthony Orsini (33m 2s):
Have any questions. All right, I'll call you tomorrow. And there's no listening there. So you're absolutely right. It's about changing the culture. And I think we're getting there. People like you and me and there's many other programs out there we're working really hard. If you can master one thing in life, one thing in medicine, one thing in business, be a good communicator and you will advance so far and you'll feel fulfilled because the word that I always speak about as relationships, even Dike Drummond, And I, who's the expert on physician burnout. We spoke about when you leave work and you feel satisfied when you feel that you've formed relationships with your patients and you didn't just identify them as the disease and give them a prescription.
Dr. Anthony Orsini (33m 47s):
I think you're feeling better about yourself. You're going to help yourself. You've helped your patient. The patient leaves the office and says, Dr. Knops, she's great. In my book, I talk about my family doctor. He practiced medicine for almost 50 years. He delivered me literally. And then I, he was the first doctor that I did an elective with when I was in medical school. That's how long he practiced. He practiced till he was 80 something years old and died six months after he retired. That was his life. He just, but that's what he wanted to do. But I can tell you, like I did a month or six week rotation with him. His patients would walk through fire for him.
Dr. Anthony Orsini (34m 27s):
If you said anything about Dr. Merck, they'd slap you. And let me tell you something. I guess by the time I was working with him, he had already been practicing 40 years. He wasn't the greatest doctor in the world. I saw him, the patients would walk into his office. They'd sit down in the chair, he'd get real close to them. And he'd say, how's it going? Right. Active listening questions, assets. And he was a great model for me. And I think that the world would be a better place that we could all communicate well. And Medicine certainly would be. I think your tool is really great. And I think I'm going to print it out and give it to my father. Next time he curves.
Dr. Karen Knops (35m 8s):
Yeah, no, he's doing better with it. Yeah. So I had this version of sort of some sample questions that goes with the tool. And again, they're nice. They ascend as like a, you can post it in an office room and it's going to look like it's there for the patient. Going back to kind of what you were saying too. It's not just what we say. It's also around what, another great followup question. So what they hear, I think when you work in palliative care, what we run into over and over again is the doctor will tell us, well, I told them, you know, X, Y, and Z, and what the patient heard was something completely different. What I really want to do with ascend is honored. This is whole other part. It's not just about Fred it's ginger, trying to do it backwards in high heels.
Dr. Karen Knops (35m 49s):
Like they have the hardest job there is. And so if we're not honoring that role, we can't deal with healthcare disparities. We can't say we're trying to deal with trust and all this, we run a really honor everything that they're trying to do. So that's part of the message that I think is implicit in the tool. One last thing, as you were talking about organizations burnout, I had this great conversation with a Tait Shanafelt. I don't know if you're familiar with him. He's done a lot of the great work on clinician burnout. He's now at Stanford. And he turned me onto this great article by a doctor named such men. And it was about organizations as conversations. They're basically composed of all of these different conversations.
Dr. Karen Knops (36m 31s):
They're kind of ever evolving. We often think of this metaphor of organizations as machines with these kind of concrete parts, but really all it is is this ongoing, evolving conversations. And I think if you want to have a great organization, great business, great marriage, you want to have all those pieces.
Dr. Anthony Orsini (36m 48s):
Well, that was certainly some great advice of the essential is something I think everybody should look at. And if you're a patient or a clinician or someone, and you want to download that ascend tool or learn more about it, your website is Anticipation habit.com. Correct? Yes. And if they want to get in touch with you, it's Anticipation habit@gmail.com. So I think I really want to thank you for all the knowledge that you've spewed out to everyone. And there's such a sharp. This is something I'm sure it takes a lot longer to learn and very hard to do, but in 35 to 40 minutes, but I think your advice was so sound.
Dr. Anthony Orsini (37m 28s):
And again, it doesn't matter if you're in healthcare. If you're out there in business, you're always going to be a patient. I pray that you'd get away with never being a patient, but that's not going to happen. And you always be a patient, but you also can use these tools to get ahead in business, to be a good manager, to be a good leader and to be a good friend and a good spouse. So I want to thank you so much, Karen, two beautiful Episodes that you've lent your time to. I want everyone to know how much I appreciate that. And I appreciate you. So thank you so much. Thank
Dr. Karen Knops (38m 1s):
.Thank you so much, Tony. It's been great.
Dr. Anthony Orsini (38m 2s):
If you liked this podcast, please go ahead and hit the subscribe button, download and leave a review. If you need to know more about the Orsini Way, you can visit us at the Orsini Way.com. If you need to get in touch with me, you can visit me through my website or at Dr. Orsini at the Orsini Way.Com that's D R Orsini at the Orsini Way.com. Just remember, please, every Tuesday, a new episode drops at 5:00 AM. So please go ahead and continue to listen, leave reviews. We listened and we read every single one of them. So thank you again for joining us and I will see everybody on next Tuesday. Thanks Karen. Well, before we leave, I want to thank you for listening to this episode of Difficult Conversations.
Dr. Anthony Orsini (38m 42s):
I Learned as an ICU Physician, and I want to thank The Finley Project for being such an amazing organization. Please, everyone who's listening to this episode, go ahead, visit The Finley Project dot org. See the amazing things they're doing. I've seen this organization literally saved the lives of mothers who lost infants. So the find out more go to The Finley Project dot org. Thank you. And I will see you again on Tuesday.
Announcer (39m 9s):
If you enjoyed this podcast, please hit the subscribe button and leave a comment and review to contact Dr. Orsini and his team, or to suggest guests for future podcasts. Visit us at the Orsini Way dot com. The comments and opinions of the interviewer and guests on this podcast are their own and do not necessarily reflect the opinions and beliefs of their present and past employers or institutions.