Difficult Conversations Podcast
Lessons I Learned as an ICU Physician
Episode 124 | December 28, 2020
Healthcare Leadership During COVID
CEO Westmed Medical Group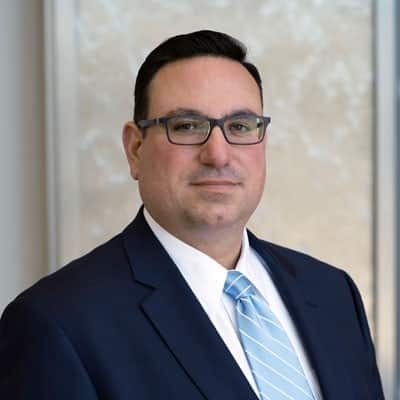 Welcome to Difficult Conversations – Lessons I Learned as an ICU Physician with Dr. Anthony Orsini. Today, my special guest is Anthony Viceroy, who is here to discuss how healthcare organizations have adapted to the COVID crisis. Since 2015, Anthony has been the CEO of Westmed Medical Group. As one of 548 accountable care organizations in the United States, Westmed has earned a national reputation for its focus on improving the quality of care for patients while reducing unnecessary costs in the healthcare system. In addition to his focus on maintaining excellence in quality initiatives, Anthony has also championed enhancements to the Westmed patient experience..
Anthony explains how Westmed accomplished the trifecta of healthcare providers. Under his leadership, Westmed reached the top 6% nationally for total savings generated, top 95% in patient experience, and was named one of the best workplaces in the country in healthcare by Fortune Magazine,
Anthony discusses how Westmed was able to navigate through the Covid Crises. We find out why it is so important for physicians to have a role in the organization's leadership and decision making process. Anthony also discusses why organizations must place the appropriate resources into improving patient experience, We hear stories about many difficult decisions and conversations that Mr. Viceroy has had to navigate in recent months such as furloughing nurses and doctors taking big pay cuts. He shares great advice about portraying hope and having a reassuring message during the pandemic. Dr. Orsini talks about how handling the "why" is so important, especially when dealing with doctors. Anthony mentions Simon Sinek and understanding the "why" and where that fits in the communication strategy. He tells us, "It's not what you say, it's what someone hears." We end with Mr. Viceroy telling us what type of conversation is the most difficult conversation that he has had and he gives us great advice on how to navigate through it. Dr. Orsini shares advice on how important the delivery of the news is and how it should not be informational, but rather relational. If you enjoyed this podcast, please hit the subscribe button to find out more about what we do and how we teach communication. Go ahead and download this episode now!
Anthony Viceroy (1s):
What we found to be the most effective form of getting through those dark days was over communication. And I can't stress that. It, it seems so simple. And so if someone says now, how did you get through a pandemic? And they want this magic formula there wasn't one. But my every day we would talk to the whole organization, whatever we heard, good or bad we share. And I think that was important to build up credibility and to build up again that trust. And you know, whether it was a difficult conversation or if they was a little bit better, we had to share it, right? Every one was in this together and everyone needed it to appreciate what was going on, what would be expected of them and how the plans will change.
Announcer (51s):
Welcome to Difficult Conversations: Lessons I Learned as an ICU Physician with Dr. Anthony Orsini. Dr. Orsini is a practicing physician and the President and CEO of the Orsini Way, As a frequent keynote speaker and author Dr Orsini has been training health care professionals and business leaders, how to navigate through the most difficult dialogues. Each week, you will hear inspiring interviews with experts in their field who tell their story and provide practical advice on how to effectively communicate. Whether you are a doctor are faced with giving a patient bad news, a business leader who wants to get the most out of his or her team members or someone who just wants to learn to communicate better, this is the podcast for you.
Dr. Orsini (1m 36s):
I am honored today that the Orsini Way has partnered with the Finley project to bring you this episode of Difficult Conversations: Lessons I learned as an ICU Physician. The Finley project is a nonprofit organization committed to providing care for mothers who have experienced the unimaginable, the loss of an infant. It was created by their founder Noelle Moore who sweet daughter Finley died in 2013, it was at that time that Noelle realized that there was a large gap between leaving the hospital without your baby and the time when you get home, that led to start the Finley project. The Finley project is the nation's only seven part holistic program that helps mothers after infant loss, by supporting them physically and emotionally.
Dr. Orsini (2m 20s):
They provide such things as mental health counseling, funeral arrangements, support, grocery gift cards, professional house cleaning, professional massage therapy, and support group placement. The Finley project has helped hundreds of women across the country. And I can tell you that I have seen personally how the Finley project has literally saved the lives of mothers who lost their infant. If you're interested in learning more or referring a family or donating to this amazing cause please go to the Finley project.org. The Finley project believes that no family should walk out of the hospital without support. Well welcome to another episode of Difficult Conversations: Lessons I learned as an ICU Physician this is Dr.
Dr. Orsini (3m 1s):
Anthony Orsini and I will be your host again this week. You know, with the COVID crisis, it's really affected everyone, but especially those of us in the health care organization, those of us had to provide quality care, really under incredible circumstances. The best organizations have learned how to adapt, adjust, and survive the things that are just they're just different now. And as a physician, I've never experienced this before. Hospital and healthcare executives have had to make some very tough decisions that are along with those decisions, come some very tough conversations. So today I have is a guest, someone with a proven record, whose going to talk about how health care organizations adapted to this crisis.
Dr. Orsini (3m 43s):
So in 2015, Anthony Viceroy has been the chief executive officer of Westmed medical group and award-winning multi-specialty outpatient organization comprised of 500 physicians and advanced care providers, and more than 1500 employees throughout Westchester County, New York and Fairfield County in Connecticut. As one of 548 accountable care organizations in the United States Westmed has earned a national reputation for its focus on improving the quality of care for patients while reducing unnecessary costs in the health care system. And we're going to talk a little bit about that today? According to the CMS, Westmed has ranked within the top 6% nationally for total savings generated compared to the benchmark and has achieved savings consistently in each year.
Dr. Orsini (4m 31s):
In addition to his focus on maintaining excellence and quality initiatives, Mr. Viceroy has also championed enhancements to the Westmed patient experience and has led the group to achieve an impressive 95 percentile ranking for overall patient satisfaction. Westmed is on repeat the industry recognition as one of the best work places in the country by fortune magazine, under Mr. Viceroy's Leadership, And we're going to talk a little more about that. I can't wait to actually talk about that. Mr. Viceroy received his MBA in global management and corporate finance from Fordham university and his BBA in public accounting, my Iona college. He holds an executive certificate from Cornell university in Healthcare Leadership. He is a CPA and a chartered global management accounts.
Dr. Orsini (5m 14s):
In addition to his work at Westmed Anthony Viceroy is a member of the board of advisors for a New York medical college, and started as a member of the board of directors of the West Chester County associates. He's also a member of the board of trustees at Manhattanville college in Harrison in New York. And that was quite a long introduction, but Anthony thank you so much for joining us today.
Anthony Viceroy (5m 34s):
Thank You Tony I'm happy to be here.
Dr. Orsini (5m 36s):
you know, we met through a mutual friend, my cousin and we spoke on the phone a month ago and two guy's name Anthony I guess we just hit it off. So it was really exciting to get to know you. And the more I learned about your work and about Westmed the more excited I get, because I know we're going to learn a lot from you today, but before we get into that, I always like to start the same way. Who's Anthony Viceroy how did you get here today? Tell us a little bit about yourselves and learn about you.
Anthony Viceroy (6m 7s):
That I'm still trying to discover who Anthony Viceroy is. I think I'm a self-proclaimed workaholic. I love what I do, and I'm very fortunate to be doing what I do, especially as we've seen throughout this global pandemic. It's just how important, you know, health care truly is. My background is extremely out of the ordinary. I would say I spent probably about two weeks in the morning coming out of college and realized that, that it was something that I didn't have a great passion for. I had moved over to the corporate tax and spent a number of years doing both domestic and international tax, four, three of the Large, s accounting firms and did a brief stint do in some management consulting.
Anthony Viceroy (6m 52s):
And then I ended up at Novo. Nordisk's a Danish by a pharmaceutical company where it was there for five years, working my way through to become a treasurer of North America. And after Novo Nordisk had a great opportunity to join Omnicom Group, which was a fortune 200 global marketing and communications company. It was there for 10 years. That's where I got to meet our mutual friend, James and probably the first six years I was in corporate roles, had a portfolio of agencies kind of, you know, under me or working closely with the CEO's and CFO's at those organizations. The last two was really doing much more on the client side.
Anthony Viceroy (7m 37s):
If you think back to 2007, 2008, there was a lot of focus around reducing costs in marketing spend, especially for these large brands for large organizations. So my role was really to kind of be as, you know, work effectively as part of the team to drive greater value or demonstrate that value to the Proctor and Gamble's, at HBS of the world. And then in 2009, I ended up joining one of the agencies, ordering a belly as initially I came in as a global CFO, and then we moved into a global president of the organization. And then in 2012, I had an opportunity to join Westmed medical group. And even though I had a biopharmaceutical experience, so I have no real healthcare background and I thought it, it was definitely a great industry at that time.
Anthony Viceroy (8m 27s):
It was probably 17% of GDP. You knew that health care was just on the verge of doing something special. It needed to kind of progress. Most of what was in health care was the old model as it was a good to be more focused around delivering care in a more efficient manner and, and core structure. I thought this was a great opportunity to kinda get in and, you know, learn a new industry, but also be part of change, which I thought would have been exciting. So I've been fortunate that, you know, for the last eight years I've been part of such a wonderful organization and just a lot of great physicians, nurses, front desk managers.
Anthony Viceroy (9m 7s):
I mean, really everyone is just outstanding and really have shown who they are, especially during this global pandemic in this crisis when we mentioned the front line, your roles. And, you know, although we are not a hospital, we are in an outpatient facility still when you're going through COVID patients that are coming in and wanting to be tested, not sure if they have it, but showing a lot of symptoms, it takes a tremendous amount of resolve to not to come in here every single day in deliver the highest possible care that you can, the, the, the most extreme, or at least on my lifetime of circumstances that anyone has ever seen. So, you know, it's definitely been a great learning experience.
Anthony Viceroy (9m 47s):
And like I said, I was just very fortunate to be in this position.
Dr. Orsini (9m 51s):
So I'm going to jump right into it. We're going to talk about COVID in a second, but when I'm reading about Westmed and I was reading about you and I'm looking at what you've accomplished there. So you're an accountable care organization, which means that you really focus on cost reduction for people out there that don't know what that is. Maybe you can, Mentioned talk more about that. So you're in the top 6% nationally for total savings generated during the 95 percentile in patient experience. And you, one of the best at the fortune magazine named is one of the best work places in the country in health care. There are many people Anthony that would say that you can not have all three of those.
Dr. Orsini (10m 32s):
That to save money to have that kind of higher patient satisfaction and that kind of employee engagement would be a pipe dream. And yet you were able to do that. How did you pull that off? I personally believe they're all tied together. You don't see that trifecta.
Anthony Viceroy (10m 47s):
You know what I'll say is this, I mean, every day you work at it, right? I mean, nothing, you know, are, is as simple as you know, and it isn't one person or even a small team. It really is an organization that has to be committed to delivering this type of care at this type of satisfaction every single day. And you know, in our market in New York and Connecticut, you know, to the very hyper competitive market, large health systems, you know, technology companies looking to be disruptive. So I think it's important that we always have to balance kind of the needs of all the key stakeholders always look for ways to improve each and every day.
Anthony Viceroy (11m 30s):
And I think when you bring that level of a mindset and you surround yourself with a very talented people, you'll be surprised when you're able to accomplish. You know, there are days where I feel like we move may be a little bit better on, in one direction than the other, but I think that's how you need to, to balance your organization and balanced the business. It's hard to be great at everything. And there's a lot of organizations that celebrate not being great in some in areas because they are very great in other areas and that's their brand, but when you're delivering care or as you can appreciate why you can't make that distinction have what's important and what isn't. And I think today we had, when I entered back in 2012, it really wasn't about patient experience.
Anthony Viceroy (12m 14s):
So it was really just starting to get formulated. It was still a much more of a physician driven practice. And my personal belief is that, you know, we probably have shifted a little bit too much now. So the other extreme where I think physicians are often forgotten about in this equation and they have such a very important part of making sure that care it gets delivered effectively. So what we try to do was make our physicians feel valued and an important a part of the solutions, but we also have to appreciate that in the eight years, since I joined the world has changed and moved into a very digital platform, access and convenience and experience is the future of health care.
Anthony Viceroy (12m 58s):
And you have to be able to anticipate what your patient who is also a consumer now purchasing Healthcare what their needs are and what they want. And then how do you build that into a culture that has to be continuously look to perform at a very high standard? So, you know, its about recruiting. I think the right people initially I'm very much a big believer in talent, but also in shared beliefs. I've seen a lot of talent that people who come in to the system, but if they don't believe what you believe culturally, it just doesn't fit. So I think it's important that you have shared beliefs and everyone kind of buys into what we're trying to accomplish here.
Anthony Viceroy (13m 40s):
Then you have to just everyday work at it. And I think, you know, part of why I love what you're doing in particular is now a Difficult Conversations are important conversations. And the more of that you have these compensations, they become less Difficult, but more importantly, when you start to build trust, build relationships. And that's how I think they were able to accomplish a lot more when there is mistrust and a lack of relationships, you're not going to be able to move as quickly as you need to move. And especially today when we talk about agility, but it is so important to be able to move rapidly because you know, otherwise you're just left behind.
Dr. Orsini (14m 21s):
You know, you said trust and relationship, but I can tell you, this is probably about the 25th, 28th episode that I'm recording right now. And I don't think it's an exaggeration at a 20 or 22 of those episodes. Those two words came up and we know whether we're talking business, whether we're talking doctor, patient relationship and employee leader relationship, it is all about trust. So we dropped Stephen Covey's, Episode just recently the speed of trust. And that was just a great episode, but they are really inerlaced. I'm not sure a lot of people understand that. So patient experience, which I'm so passionate about as you know, it clearly effects clinical outcomes.
Dr. Orsini (15m 3s):
So you are providing good care. If you are providing patient experience and you can't provide good care If you have unhappy nurses, unhappy doctors and unhappy receptionists. You know, I often wonder sometimes when I go to a doctor's office, does the doctor ever call his own office? Does he realize how has the phone as being, you know, the name of my book, it's all in the Delivery. It's like what I tell a story in my book about, I called a cardiologist or maybe it's in my workshop. I called a cardiologist for an appointment and the cardiologist's that the receptionist so that they don't have anybody for any appointments for four weeks. And I said, I don't really like to do this, but does it help them have a doctor? You know, maybe, you know, I'm a doctor at this hospital and she said, I will never forget this.
Dr. Orsini (15m 46s):
She said nope. And I said, OK. So I hung up the phone, I called another group and she didn't have an appointment for four weeks either. But she said, you know what, doctor, let me see what I can do. She got on the phone for 30 seconds later. And she said, I really tried. I just can't. And I appreciate that. And I felt so much nicer about her. And there's a difference between just having it, a happy employee and another employee. Who's not so happy. So the top 80, I think he was 69% of all hospital executives and leaders have named patient experience and their top three priorities for the year or 2018.
Dr. Orsini (16m 26s):
I believe it was Yet very few or If while some of them have, but most of them have not really put the resources into improving patient experience, but it sounds like Westmed has, I think he used some outside organizations to help you and just place that emphasis on everybody. How important do you think that whole thing is to the success of Westmed?
Anthony Viceroy (16m 46s):
I think its vital. I think it's a, unfortunately were not in an evil war atmosphere anymore. Right? So you have to do a very good job of engaging physicians. And I keep going back to, you have to have physicians be part of the solutions as Healthcare has so many issues. Yeah. I look around at other organizations and you know, physicians are used much more interchangeably, you know, a much more salary type of not only model, but also just to have a mindset. We don't have that. Right. We want our physicians to feel like they're very much engaged. They are owners of the business and every which way, but you have to also nurture that relationship.
Anthony Viceroy (17m 29s):
So we do things like I have monthly dinners pre COVID, but will bring, you know, where a large multi-specialty practice or will bring 15 to 20 different physicians out once a month. Then we share ideas. I explain on a macro level of what is going on and the industry kind of what direction we're going in as an organization. And then on a micro level, kind of what it is now, what's really going on inside the clinics and you know, what's working, what isn't working? What, what they liked to see happen. And I think exchanging that type of information back to the trust and relationship goes a long way. It also really highlights what's wrong in the company. How quickly can you fix it?
Anthony Viceroy (18m 10s):
Going back to the speed being so imperative. And then I think there's other things that we do. We know that we've been having, a burnout series now where we were trying to create more wellness for our physicians and trying to balance, how do you deliver a high level of care with a large patient panel, but not get burnt out. And its interesting, you know what my experience has been surgeon's never burn out, but primary care will tend to feel the pain. And this is, you know, as access is even more important, more patients want to get in that level of burnout starts to become even more important. So we're very cognizant of that and we try to balance it out and work with our physicians, whether it's on their panel size, but just some of their mental wellbeing.
Anthony Viceroy (18m 57s):
I mean we've offered even through COVID, you know, our behavioral health services internally to both physicians and employees to have a resource in order to kind of work through these issues. We do a lot around career planning and leadership training and things like that. So we, again, we don't assume that everyone knows how to do things. And then, you know, on the other side of the day, so that's one of the Physician in an employee side on the patient experience side. It's just something that we work at every single day. I know there's so many great programs out there, but if you really think about it, it really comes down to how do you wanna be treated? And if you treat your patients the way you wanna be treated, if you were going somewhere else, I mean, that's really the basic success of a patient experience.
Anthony Viceroy (19m 45s):
We are at the 95th percentile overall, which were very proud of it. But I think what I'm even more proud of is our physicians who are at the 97 percentile. You know, so again, that relationship between physicians and patients, it's just so vital and to affirm that our patients really see value in what our physicians are doing and truly appreciate the physician relationship is important. We want to celebrate them and we want to continue that. Then we moved over to This NPS now. So what we were using the press ganey for those in health care, in the press Ganey, but, but even our NPS four is 87, which for a net promoter score, it's a very high numbers as well.
Anthony Viceroy (20m 25s):
So it was just something that we were always very cognizant of it and we appreciate, we have to continuously work to be the best that we can be. It's not, I think a lot of organizations roll that out because it's an imperative and you know, we kind of check the box that you did this, but then the following year, you're onto another initiative and you're not giving it the right level of love and maturity and looking to go to 2.0 or 3.0 every single year, how do we improve upon where we're at? And you know, we're mindful of that. So we very much are working to keep building upon the success that we've had and you know, we've gotten great national recognition because of it.
Anthony Viceroy (21m 7s):
We were presenters at the Cleveland clinic patient experience summit. So again, like I think that's just a testament to the organization and everyone who worked so hard around building these programs and making sure that they, they stick and then we keep building it, you know, year over year to make it work.
Dr. Orsini (21m 22s):
I have a lot of physicians right now that are listening to this interview and I know exactly what they're saying as your speaking, he gets us. That's what they're saying right now because you do get us the way to make a physician happy is to give him or her independence, give him a, her the autonomy, show them that they are appreciated. We all wanna help people. That's what we went into medicine at the first place. I'm a firm believer that there is a very small percentage of people that went into the health care for the money. If you did, there's better ways of making it to be honest with you, but you get it. And so what happens is it sounds like you understand what makes we as physicians and nurses and people tick.
Dr. Orsini (22m 4s):
What makes us happy. When we're happy our patients are happy. What are our patients are happy? We have good patient satisfaction scores, and then you have great employees best workplaces have les turn over. So it doesn't seem that hard Anthony but you have been able to nail it. And a lot of people have not. So I wanna thank you for that. To me, that's clear that as you're speaking, why are you Westmed has been so successful and so having said that, Anthony, Mr. Viceroy, let's move in to Covid because that's really what this is about. As I mentioned before and other episodes, when I've spoken to other leaders, the general public looks out on T V during the COVID crisis, especially March, April, May they see rightly so doctors and nurses who are just exhausted beyond the brink sadness everywhere.
Dr. Orsini (22m 53s):
And we hear about hospitals being full, but the reality is very different behind the scenes, right? I mean, we stopped elective surgeries, we've stopped elective procedures. And most of the time, although the hospitals may have had a big group of patients with Covid, many of them are empty. And as a primary care provider, you may have been swarmed with COVID patients, but the average routine checkup, people are staying away. Most hospitals have had to make some very difficult decisions, furloughing nurses, moving people around doctors, who've had to take big cuts in pay. I know, especially in the anesthesia group, but other primary care.
Dr. Orsini (23m 35s):
So now that you're trying to navigate this as the CEO of Westmed tell us about the difficult decisions you have to make and the Difficult Conversations that you, you had to go through it for those.
Anthony Viceroy (23m 47s):
Sure. I mean, I think in hindsight, now you can start and you can appreciate all that went into it, but you know, candidly, I know we just went forward. I mean, it wasn't even real a lot of time to think Tony, I mean, it was, we started planning for this, my executive team probably, but the very end of February, as they really started to see that, you know, it wasn't just for a very bad shape. It was, it was coming, you know, we have all of our policies and our protocols around how to deal with disasters. No one had anything for this.
Anthony Viceroy (24m 28s):
And every day you're hearing so much news that is just devastating and you're trying to figure out how to handle this. So the first thing that I did very quickly on was I shore up our finance. And so I kind of felt like, you know, the capital markets or go to be a little crazy for the short term and maybe access to capital will be a bit of a challenge. And especially if patients who are, when I'm going to be receiving care and how would you keep the doors open? So I immediately leveraged us all to be able to secure enough cash flow to get through a year. We've been very fortunate and we were financially at a very disciplined organization. So my debt is virtually nothing, I was able to take advantage of very early on.
Anthony Viceroy (25m 11s):
And I talked to others in the industry and that kind of waited until April. And at that point it was much harder in order for these banks to kind of, of land and the amounts. So they would give out with just as much less. So we move very quickly to shore up our finances. And then what I realized very quickly is we had a, a, a PPP problem, a PPE problem by we couldn't get the right information. I mean, every single day, what we heard from the department of health, when we heard from the CDC was conflicting. If it was changing every hour, you know, give a mask, don't give a mask. As long as the doctors wear a mask the patients doesn't have to wear a mask, not the doctor and this went on every single day,
Dr. Orsini (25m 53s):
Level one mask, level, two level one, the next day, level three. It was crazy.
Anthony Viceroy (25m 59s):
it was insane. And And after maybe two or three days of this team together and just said, we're masking everyone. You know, we don't know anything about this virus other than what we've been hearing people dying in Europe, its now here, there is a community spread and you have to assume that it's going to be highly contagious. And even if wearing a mask, doesn't stop this virus. There is a part of just confidence of having the mask. They do feel a little bit less, right? Whether it's a patient or an employee who is on the frontlines.
Anthony Viceroy (26m 39s):
So we started asking everyone and when we did that, I realized that our PPE volume was going to be a matter of days out. So we were very fortunate. I think like many we have to navigate all of the back channels in order to get inventory. There was no water, no 3m N95 masks to be found anywhere. So we just took a large shipment of KN95 masks is probably enough for, you know, years worth of, of a mess. So that way I would insure that all of my staff, all of our patients would be master and try to protect them as much as we call it. We then move very quickly to set up protocol's as far as visits, we, I think got about, we were already on tele-health, but not leveraging much of the utilization was still a relatively low or within 48 hours.
Anthony Viceroy (27m 32s):
Every one was up and trained on virtual visits. And you know, we tried to take car as many patients, you have some that had non COVID medical conditions that were afraid to go to the hospital and all those that just said, how do I think I was in touch with someone who has it? And how do I know if I have it? It just really just patient education. We were dealing with a lot to that virtually and you know, what we found to be the most effective form of getting through those dark days was over communication. And I can't stress that. It, it seems so simple. And you don't know if someone says now, how did you get through a pandemic?
Anthony Viceroy (28m 13s):
And they want this magic formula. There wasn't one. But every day we would talk to the whole organization, whatever we heard, good or bad we shared. And I think that was important to build up credibility and to build up again that trust. And you know, whether it was a difficult conversation or today was a little bit better. We had a share it, right? Every one was in this together. Everyone needed to appreciate what was going on, what would be expected of them and how the plans will change. And we're not going to be married to any specific plan. The virus will disrupt your strategy and that's the message I kept giving them.
Anthony Viceroy (28m 56s):
So we have to try to anticipate what's going to happen. So we're playing both offense and defense at the same time. And I appreciate that because its complexities and ambiguity, but we have to manage that. And if we work together, we will get through it. And it was hard. I mean we had to furlough some staff to the patients weren't coming in, governor Cuomo in New York, as well as the whole tri-state area. Governor sent me, they shut everything down, but we weathered through the storm. And I think having those conversations was just so important in making sure everyone was all painted, we would say on the phone. And so every question was answered even if some of the questions started to become repetitive because we go on the phone for so long, it was important for every single person at WESTMED to feel like they were heard.
Anthony Viceroy (29m 45s):
We heard them and we are going to give you the best answer that we can possibly give. And then in those times where we didn't have an answer, we say, we don't have an answer. And once we do, we will come back to you. And I think that really want a long way. I think the other thing too was when you had the level of media, that was your sharing, a tremendous amount of bad news every day. Number of body bags, outside of Manhattan, hospitals, and things like that. It's very hard to get, to wake up and be motivated to say, I want to come to work in and do this. I mean, it, it was fear or there was just a complete exhaustion that it was, you know, so many different emotions.
Anthony Viceroy (30m 28s):
You know, we try not to tell everyone, you know, I understand how bad it seems like it's going to get better. We have to believe that. You know, I, I think, although you can say hope is not a strategy when you're in the middle of a global pandemic and everyday seems worse than the day before I think hope and having a reassuring message is so important because your mental outlook and how will you going to tackle this giant taskin front of you is very challenging. So as best as we were able to do without being too optimistic, but with being cautiously optimistic that we will be to get through this, it kind of worked out because once the middle of may came about things started to lighten up a little bit.
Anthony Viceroy (31m 14s):
And once we got into June and definitely into July, I mean our demand patient volume was probably a 140 plus percent. Yet we still we're at a 95% capacity because we didn't want to disrupt the protocols that we had put in place. You know, the virtual waiting rooms, things like that. It was still in the community, not as bad as it was in March and April, but we never want to let our guard down with this virus. That's the message that you've been not as of last week when we were talking to our entire organization, you can't be asleep at the wheel. So to speak with this virus because it gets out of control back with us,
Dr. Orsini (31m 54s):
It sounds like the immunization is coming soon. And then you're gonna have a whole issue. You are going to have to deal with that on how to give out the immunizations. That will be good news. The important words that keep coming up, communication, trust relationships. And you know, it's been said by many leaders, people will do things to help the organization and they will follow the rules. As long as you provide the Y you know, in my experience, the Y is what is missing often when people hand down rules, as I said it in other episodes. And especially when you're dealing with doctors, you probably even dealing with doctors as long enough.
Dr. Orsini (32m 33s):
We don't like to follow rules. We're not rule followers we're independent free minded thinking. But if you tell us something and then you'd give us the why, then we will certainly abide by those rules, you know, this podcast really came about because during COVID, you know, I'm teaching in 10 years now, I'm teaching doctors how to break bad news on teaching patient experience on teacher communication. And then all of a sudden in March or April, I get contacted through a friend two major in international companies had hundreds of employees die of COVID and asked me to train their HR people because its now for the first time ever an HR person has to call someone up and a different country to say, Tony, you know Jim, who you used to sit next to you in that cubicle for the last 20 years he died and they weren't prepared to do that.
Dr. Orsini (33m 28s):
And this podcast came about because I started to realize more and more if you know how to communicate, if you know how to give bad news to a patient or a family member than having those difficult conversations with employees where you have to furlough where God forbid you are telling them about their workmates, who just died from COVID. So COVID is changing everything. And really, I would say if it weren't for Covid it wouldn't be doing this because of the whole concept of this podcast is it doesn't matter whether you're in business. Does it matter whether you are in health care? If you can learn to communicate my goodness, that's it, it sounds like the reason why you have such a good employee there and you've navigated through this is that you provided the why as much as you knew.
Anthony Viceroy (34m 7s):
I mean, I think I've been fortunate enough to be a follower of a Simon Sinek so yeah. So understanding the why and where that fits in the overall communication strategy is a very important, but again, it's the, over-communicating the why I realized a long time ago. Tony it's not what you say is what someone hears. And a lot of time, when you asked a question and you'll also get an answer and you say, you know, there are any questions or do you guys are great? How many times no one says anything. You know, most people say, Oh, okay. They all agree with what I'm saying. And that's not.
Anthony Viceroy (34m 48s):
My experience has been, that is not the case. Silence does not necessarily equate to an agreement. It just means that I don't want to be disruptive and an audience to tell you that I disagree with him. And so we try to figure out, especially during this COVID crisis, you know, what are the multiple ways in multiple channels so that we can try to get this message across, but also try to look for those signs where it is and then how do we have a level of comfort? So if there are questions or even a disagreement, you know, we can bring that to the forefront sooner. I said, I wish I had all the answers. I clearly do not. So if anyone has better suggestions, this is the right time, the right place to be able to have these types of conversations.
Anthony Viceroy (35m 31s):
But here's what I think is the right thing. Here's why I think it is right. And if it turns out tomorrow that it isn't right, we'll certainly now pivot accordingly. And I think that just builds a lot of trust in the system. Plus the truth as we were all in this for the first time it was a world. It wasn't even as Westmed, it wasn't even as the U S and it was, you know, it was a global pandemic. And so in many ways, no one had the answers. And I think that is allows us to kind of come together because it wasn't, I disagree with you. It's like, I don't know. So we'll follow you until we see that, you know, what's not working. And the first wave of this virus, luckily it, as far as now, you know, being in New York where clearly into the second wave of this virus, and we're starting to have these communications again with our employees, we're doing a tremendous amount of patient outreach.
Anthony Viceroy (36m 25s):
So that way they will understand what to expect. I mean, it's sad to say this after everything that everyone has been through, when there is so much COVID fatigue, as we enter the second wave of this virus, you know, there still isn't enough testing. And you know, my ability to want to test every single patient who needs a test is very limited. So, you know, its not just the treatment of patient care, it's going to be the communication of how, you know, when should you come in for the test I know that with the holidays coming up Thanksgiving next week, every one who wants to go to their aunt and uncle's house for the holidays wants to come in and get a test.
Anthony Viceroy (37m 8s):
I don't have enough tests on fortunately to be able to do that. So I can only really test symptomatic people who are like a rule out flu and strep throat and, and then sit down and say, okay, test for COVID now? So hopefully it will have more tests and in the near future, but I would have thought after this first wave, that would have been something that we wouldn't be having this conversation about. But I think the hospital will be unfortunately overwhelmed as well. And it was just something that is unlike first wave that we didn't have the experience of this with the second wave we kinda know what's comming, I think all of us in the community, are you going to be much better prepared or not to say it's going to be easy by any stretch, but its not going to be as foreign as the first wave was were literally minute by minute, you had no idea what to expect.
Dr. Orsini (37m 59s):
New York city took such a bit hit, I'm a New Jersey person and moved down to Orlando was six years ago. In Florida.
Anthony Viceroy (38m 7s):
It took a hit to hospitals and all that. I think what we did anticipate though, is people are asking for a test because they wanna go see Aunt Edna. we had assumed that people should go for a test or when they were exposed to or when they were feeling sick. We didn't think that I'd like to go to see and Edna for Thanksgiving. So let me go for a test or even though the number of that unbelievable amount of testing, it's still not enough at every day. I pray for the vaccine to to come out.
Dr. Orsini (38m 38s):
I think that's the only way we are going to finish this and get back to normal. Is Westmed still having furloughs and issues. And what are you coming back?
Anthony Viceroy (38m 49s):
Again, very fortunate. I wish I could say that it was, you know, the great execution of the strategy, but our business bounced back very quickly, but it was just a tremendous demand. We probably had about six weeks that I would say were a bit rough. But as I mentioned earlier, I think financially we short everything up. We continued to have a virtual visits. My biggest concern was that there were many patients who needed treatment or which we were tooveafraid to come out. And if they didn't get that treatment, their chronic illness they're, you know, the complexities of what they had was going to get worse.
Anthony Viceroy (39m 30s):
So even in a pandemic, we have to think about how we deliver a care to those patients that need it. So we're constantly thinking about how to reinvent our own model and disrupt the whole model because this is going to be the new norm that we're facing. But after six weeks we were really kind of back to normal where I said I had to like limit the amount of appointments just to try to keep everything safe. So from that perspective, you know, economically it's been very well. But again, it's just something that I think when you go through this and every one who's experienced this firsthand with I'm sure what it is great, it's humbling, but it also, you don't forget it easily and going into the second wave that it's as if March was just yesterday, even though the differences between March and April felt like a year in between those, you know, a couple of weeks, the rest of the year has been so fast moving into November.
Anthony Viceroy (40m 26s):
But now that we're in the second wave, I feel like it was just yesterday and most darkest hours. And that is still front and center on my mind.
Dr. Orsini (40m 34s):
Do you still got PTSD? You know the word you said before, cautiously optimistic, which I think is really important because we're trying to go through this fine line of being optimistic, telling people that they need to be concerned about this. This was serious without panic. And I know that there is a bunch of people who have died at home from strokes and heart attacks. And just last month I got a call from a friend of mine saying, please speak to my dad. He's having chest pain. I think he's having a heart attack, but he refused to go to the hospital because he doesn't want to get Covid. And so it's a fine line to walk. And I think that's where the media sometimes needs to maybe pull back a little bit on the panic. I know he sells newspapers, but its tough to say, Hey, you need to take this really seriously, but not so seriously that you're willing to have a heart attack and die because you're afraid to get on Covid in the hospital.
Dr. Orsini (41m 23s):
And I think that's been the challenge and I hope that we can come together as a country and try to understand that if as I was taught a long time ago, if you think a problem has a simple solution, then you obviously don't know what the hell is going on. And the solution is, Oh, well everybody will wear a mask and everything. It's just going to have to be fine or let's lock down and everything will be fine. That's making a very complex problem. Very simplistic. So it sounds like Westmed has been able to do that. Anthony we were running towards the end that I know your time is very valuable, but I always ask my guests the same final question. Most of them hate it. So I'm going to, I'm going to ask you, so the name of this podcast is Difficult Conversations, you've been an executive, you've been a leader.
Dr. Orsini (42m 10s):
You're a CEO you been in health care out of health care. What type of conversation do you think now for me it's breaking bad news, telling a patient they were dying, but in your experience, what type of conversation is the most difficult conversation that you have to have? And can you give anybody advice on how to navigate through that?
Anthony Viceroy (42m 30s):
I would say for me, the most difficult conversation to have is when you have to let someone go out and shore, most of your prior guests probably had the same thing. So it's extremely emotional. Especially when you work closely with someone for years, you may be built a personal relationship who made like them, but you just reached a point where may be that effective in their job or it's just not the right job for them. It doesn't mean the not a good person is just not the right job for them. Those are really hard. And I remember one in particular that unfortunately I had a like, Oh, and I felt so horrible 'cause his child was just about ready to go to college and he was trying to pay for college and he asked me, how am I supposed to pay for my daughter's tuition?
Anthony Viceroy (43m 21s):
And you take that home, you get to the top and you look around and you realized you're by yourself. You have no real support system. And every decision that you will ever make impacts everyone who was under your care. And I think maybe I was a bit un prepared for that in the beginning and it was harder. But I think the best advice I can give is know there is no silver bullet, but I think just again, like everything communicate honestly, you know, tell them where they went wrong. Try to help them land another job. I mean, in this particular case. So they said, no, no, this is not the right position for you. But I actually know someone who was looking for someone who has your skills and I'm going to put the two of you together.
Anthony Viceroy (44m 6s):
And, and I think if you treat people the way you wanna be treated and you make that aspect very personal, it's not business. I think you can take a very difficult conversation and make it a little less difficult. It's never been to be easy. And there is such a big human element to, with no different than what you must experience telling patients about end of life conversations. There is no easy way of doing it, but it's so important and it has to be done. So I don't think it's so much at times what you say is it's how you deliver the message, which I believe is also a a hundred at the title of your book is It's All in the Delivery. And I, and I think that it is just really so important.
Anthony Viceroy (44m 49s):
It doesn't take the pain out of it, but it helps get you through it. And I think that you also have to understand that when you're dealing with people, it's much more than just the situation that you have at hand. And I'm always mindful of the fact that people have families, people have health issues. People had other issues besides of their job. So, you know, you have to at least be aware of what goes on inside of people's lives. Treat them the way you would wanna be treated, treat them with dignity, but always be clear and nothing should ever be a surprise. So in my example, we've had multiple conversations before there was a performance reviews.
Anthony Viceroy (45m 31s):
You never want to surprise anyone good or bad in my opinion, right? I think business relationships are no different than any other relationship. They need to be nurtured and they need to come a long over time. So again, that's probably the best advice I can give you. So it was a very hard and gut wrenching experience, the look of that kind of news to someone.
Dr. Orsini (45m 52s):
Yeah. And you hit the nail right on the head. That should never be a surprise. When I teach breaking bad news, we use an acronym called Program. The G is for gradual. And what I teach physician's all the time is that by the time you give that bad news, the patient should already know it's coming in. We use different verbal non-verbal language. And even when I interviewed James Orsini from the Sasha Group I ask them the same question. He almost gave it the same answer. You said, first of all, I think as responsible is, first of all, I should never be a surprise, but how you deliver that news, it's all on the delivery is so important in my business. And when you deliver a tragic news, if you do it wrong, it can affect somebody for 30 years and it should not be informational.
Dr. Orsini (46m 34s):
When you get bad news, it should be relational so that you were upset about that. And he probably noticed from the tone of your voice on the way he took that, that in the end, he would appreciate that, you know, the way doctors give out discuss medical errors, as you probably know, it makes a huge difference on whether you're going to get sued for malpractice are not. And we've gotten that wrong. So many times the medical errors happen. You send out a lawyer, you send it to the CEO in the hospital or the administrator. And in the end they were looking at a whole bunch of guys in suits and the messages you're just afraid of getting sued. You sending a physician who had been trained and we do a lot of Medical error training and says, He sorry, or is she sorry?
Dr. Orsini (47m 17s):
And discuss it with them. The American bar association said you are much less likely to get sued. If that doctor does it and does it in a compassionate manner and says, you, sorry, in fact, in, I think 14 States now the word I'm sorry, it wasn't even admissible in court. Any more patients want to hear them? Sorry. So as you said, you care and how you'd deliver it makes all the difference. I think that's fantastic advice and it's amazing how consistent those answers get. But I appreciate that. Well, Anthony, this has been great. I think you've really shed some light on the amazing things you're doing at Westmed again, being on top of patient satisfaction top and for accountability care organizations and best workplaces.
Dr. Orsini (48m 2s):
That is a trifecta. That is very impressive. And it's all about relationships. And I think a lot of that has to do with people on the ground, but also you, so thanks so much for being on this podcast. I really appreciate it.
Anthony Viceroy (48m 12s):
And I know thank you. Tony it was so happy to be on it. And I think, you know, congratulations to you and to keep this up because I do think this matters, you'd be surprised. A lot of people do not know how to have difficult conversations and it makes the world of difference as you're going through difficult situations. And I applaud you for what you're doing here. And I think a lot of people are gonna learn a lot on it. That's what's most important. We have to share our knowledge, Nike
Dr. Orsini (48m 40s):
Yup. Steal from each other. I say we steal from each other. So Anthony, what's the best way. If someone wants to get in touch with you, I'm going to put all your stuff on my notes, but what's the best way to get in touch with you?
Anthony Viceroy (48m 50s):
Yes. Through my email contact is always the best way to get in touch with me. And as I said, I'm a professional workaholic, I work seven days a week and that's because if it's something that I'm very passionate about.
Dr. Orsini (49m 4s):
Thanks again. If you like this podcast, please go ahead and hit the subscribe button. Go ahead and download all the previous podcasts, especially the ones that we referred two today. If you want to find out more about what we do in the training positions, patient experience and communication training, you can contact me through my website. The Orsini Way.com. Thanks again, Anthony. And really appreciate your time. I know it's a very valuable, thank you. All right. Wel before we leave, we want to thank you for listening to this episode of Difficult Conversations Lessons I learned as an ICU Physician. I don't want to thank the Finley project for being in such an amazing organization, please. Everyone who's listening to this episode, go ahead.
Dr. Orsini (49m 44s):
Visit the Finley project.org. See the amazing things that are doing. I've seen this organization literally saved the lives of mothers who lost infant. So to find out more, go to the Finley project.org. Thank you. And I will see you again on Tuesday.
Announcer (50m 1s):
If you enjoyed this podcast, please hit the subscribe and leave a comment. To contact Dr. Orsini and his team or to suggest guests for a future podcast. Visit our site at TheOrsiniWay.com.