Difficult Conversations Podcast
Lessons I Learned as an ICU Physician
Episode 139 | April 13, 2021
Catalyst for positive change, Founder HumansFirst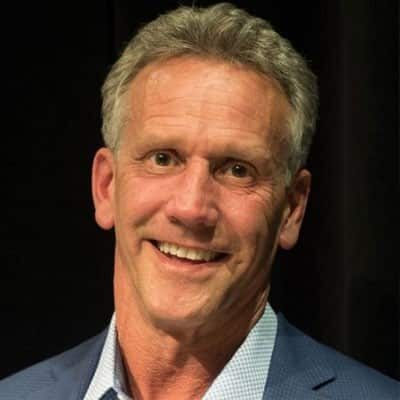 Welcome to Difficult Conversations with Dr. Anthony Orsini. Today, my special guest is Mike Vacanti, Founder of HumansFirst and author of Believership: The Superpower Beyond Leadership. Following many years in advertising and marketing, Mike launched early stage start-ups and led merger and acquisition initiatives for publicly traded tech companies. His teams exceeded expectations, consistently beat the challenge, learned a lot, and as Mike said, "Had some fun along the way." He believes "It's much more than what we accomplish, it's who we become along the journey!" His mission is to lift others, helping people discover their potential, embrace a growth mindset, and achieve at inspired levels. Mike has transformed businesses and inspired people to perform at levels they didn't think possible. He is known as a great listener and collaborator, and a creative problem-solver. He consistently delivers on the belief that the heart of any organization is people- People drive results! As always, Dr. Orsini keeps his promise about two things, that you will feel inspired, and you will have learned valuable lessons to be a better and more compassionate communicator.
Mike tells us about himself and how he went from mergers and acquisitions to transitioning into starting HumansFirst. We learn about these events, who attends them, and how his intent was to help people break patterns. Dr. Orsini and Mike have a discussion on changes in cultures in the workplace and how the younger generations are really driving change in the workplace because they want to work for companies that believe in them. We also find out Mike's views on improving cultures in companies and why some companies are so open and some are not, He tells us how essential it is that leadership buy into it. Mike tells us about another book he wrote with Teresa Quinlan called, You Belong Here: HumansFirst Stories, which is a compilation of different people's stories. He shares one of the stories in the book written by Claude Silver, a previous guest on this podcast. This book is full of inspiration and in a world full of so much sadness now, Dr. Orsini says, "Just read it because it will make you feel better!" Mike discusses his other book, Believership: If you enjoyed this podcast, please hit the follow button.
Mike Vacanti (1s):
But there's also that person in that room that isn't the authority, isn't the boss. But when they speak, all of the attention goes to them. They are the temperature in the room. And that is where everybody's looking for their cues. That's the leader, the other person's just the boss and both are necessary. I believe they can be the same person.
Announcer (28s):
Welcome to difficult conversations lessons I learned as an ICU physician with Dr. Anthony Orsini. Dr. Orsini is a practicing physician and president and CEO of The Orsini Way. As a frequent keynote speaker and author. Dr. Orsini has been training healthcare professionals and business leaders how to navigate through the most difficult dialogues. Each week, you will hear inspiring interviews with experts in their field who tell their story and provide practical advice on how to effectively communicate. Whether you are a doctor faced with giving a patient bad news, a business leader who wants to get the most out of his or her team members or someone who just wants to learn to communicate better this is the podcast for you.
Dr. Anthony Orsini (1m 13s):
Well, welcome into another episode of difficult conversations lessons I learned as an ICU physician. This is Dr. Anthony Orsini, and I'll be your host again this week. Today, I am honored to have, as my guest, Mike Vacanti. Following many years in advertising and marketing. Mike launched early stage startups and led mergers and acquisitions initiatives for publicly traded tech companies. Five times, he was thrust into the chaos of transformation and help people navigate the doubt, fear and chaos of significant change. His team's exceeded expectations consistently beat the challenge learned a lot, and as Mike said, had some fun along the way, he believes it's more than what we accomplish.
Dr. Anthony Orsini (1m 54s):
It's who we become along the journey. His mission is to lift others, helping people discover their potential, embrace a growth mindset and achieve at inspired levels. Mike has transformed businesses and inspired people to perform at levels they didn't think possible. Mike's known as a great listener and collaborator and a creative problem solver. He consistently delivers on the belief that the heart of any organization is people. People drive results. Mike is the author of Believership: the superpower beyond leadership, and he is the founder of Humans First. Well welcome, Mike. I got to say it is really a great honor to have you on today.
Dr. Anthony Orsini (2m 35s):
It's been really great getting to know you over the last month or so, and I know that you are incredibly busy, so thanks again for coming on and sharing your story and your wisdom with us today.
Mike Vacanti (2m 46s):
I appreciate being here. I loved the conversation that we had earlier in the month. And Anthony, the work that you're doing is I think really making such a big change out there. So I'm really excited to dive in and explore with you.
Dr. Anthony Orsini (3m 1s):
Thank you. I found you like most of my guests, some of them, I know person, I found you through social media. There are certain things that both of us like. And so we had some interests. I think I contact you through LinkedIn and started to really look into what you are all about and what you stand for. And I said, this is going to be a perfect guest for our podcast. And I always make the same promise to my viewers of my audience. That one, I will promise that at the end of this, they will be inspired and two that they'll learn some valuable communication techniques. And I have no doubt that's going to happen. So thanks again.
Mike Vacanti (3m 39s):
Yeah, I appreciate that. Before you jump into the questions, if I may, Anthony, I'm so aligned with the mission that you're on. It's not the easiest thing to jump in, kind of against the current and say, Hey, I can just ride this out as a doctor, right? I'm practicing, I'm doing the work. And I understand what the challenges are. And you're certainly capable of not only doing great work, but navigating whatever the system is, that's in place, but for you to have the strength and the fortitude and the leadership to step up and, and into the wind, if you will, and say, there's some things that just can be better here and to take that vulnerable step, to put yourself in front of that and say, let's break down some of those barriers and make this better for those that are in the system now.
Mike Vacanti (4m 28s):
And those that will come later. And I just want to call that off for the listeners because I give you high kudos for that. Thank you for being that leader.
Dr. Anthony Orsini (4m 37s):
Thank you. You're very kind. Yeah. When I talk about my journey in the book and why I decided to really dedicate my career to this compassionate communication in medicine and now in business, but, and you're going to talk about this today. When you see the impact that you're making on people, I take care of little premature babies and people say, wow, that's amazing. And you save lives. And it is. And I'm blessed that God has blessed me with the talent to do that. But when people ask me, what is it that satisfies you? Not outside of medicine. When I take a young physician, sometimes even an old physician and put them through our improvisational role-playing or teach them about what it's like to really connect with your patients and how to do that.
Dr. Anthony Orsini (5m 25s):
And I'm giving a Ted talk, we're recording this end the February, but the Ted talk will be as the end of the March. And it's about that. It's about doctors who really want to connect. And now we're going to ask you about leaders too. They really want to, and, but they don't know how. And then when you teach them, I get such warmth. When I see that light bulb go on in a medical student, whether it's a resident or a doctor and you go, wow, like that makes me feel so good. Because when you walked into this room this morning, you had big frown on your face because you didn't even want to be here. And now you're like, I can't wait to try this. This is really cool. So that's what drives me.
Dr. Anthony Orsini (6m 6s):
And that's why I keep doing this. So thank you so much for saying that.
Mike Vacanti (6m 10s):
Absolutely love that.
Dr. Anthony Orsini (6m 10s):
Mike, I'd like to start off because as I say in most of the podcasts, you have to be a genuine person first, before you can build rapport and you have to build rapport before you build trust. So let's start off real simple. If you don't mind, just tell us about Mike Vacanti, your story. We're going to talk about how you did the mergers and acquisitions and how you got into that. And then we'll lead into how you got into humans first. Cause that's really exciting.
Mike Vacanti (6m 36s):
Yes. I grew up in an entrepreneurial environment. My dad had a sporting goods company. He had several different companies that I saw growing up. And the one that I lived in through my twenties was our family sporting goods business, where we manufactured protective gear for hockey and football. And I learned a lot about body composition and load testing and what it takes to break down a body. We worked with physicians, we worked with testing on cadavers and all kinds of great experiences in that, but that led me into sales and manufacturing and a deep understanding of all of that. The company went public. I thought that's what I was going to do with the rest of my life.
Mike Vacanti (7m 16s):
And then there was a proxy battle with the board of directors and I got a business education I'd never thought to experience. And I actually jumped out at that point at 30 years old. And I went into advertising for a couple of years and then had my own marketing company for another dozen years after that. So I spent most of my formative years in business, really being creative and developing and inventing. And I had a child safety device that went onto the market. I licensed a company and it all 5 million was sold over a period of time and it was saving children and automobiles. And so I had these different experiences, Anthony, and it was later in that marketing career that one of my clients had this little technology and I helped him get positioned for a client.
Mike Vacanti (8m 5s):
We won a big contract and then we took that same package out for some venture capital. And so now I'm hitting 40 years old and I'm the co-founder of one of the first unified communication platforms on the planet, right before the internet bubble bust. And when the internet bubble bust, I was helping other companies that got caught in that, you know, funding and startup wave. And I helped them kind of secure their position with their product and get acquired. And that led to a couple of decades of doing mergers and acquisitions, which so it was a crazy career that was following inspiration and leveraging ingenuity and the ad hoc nature of things all the way along.
Dr. Anthony Orsini (8m 49s):
So mergers and acquisitions. I think you did five major, I think I read. And so you're really in this high power quick world, you're dealing with some pretty big companies and then something happened or over a course of time where you said, I want to transition out of this. And then that's how humans first club started, I believe. And tell me about that concept of where did that came from.
Mike Vacanti (9m 11s):
Those five mergers and acquisitions where, you know, dealing with people in the midst of fear, doubt, and chaos, really where you're mashing teams together, nobody is really happy in the environment. Nobody is, has certainty. What's going to happen next. It took a different approach to bring people together. And my team's always succeeded. Matter of fact, they over-perform, and it always amazed me. I, and I didn't really know why that was. And so I went and did some work on what were people's experiences during those five mergers and acquisitions. And I learned a lot from that and I put that into the book Believership. And I think we'll talk about that a little bit from that work and Believership.
Mike Vacanti (9m 56s):
I started working with companies going and doing a workshop on high achieving team work. And so I go into companies and we'd pull in their groups of people. And what I realized is people are really broken. That all of the research reading about low employee engagement, the mental health, the physical health, that the condition of the workforce, the trends that were on, I was seeing them, you know, that research, I was seeing it proven true in all of these situations where teams were barely not even highly functioning, much less high performing or high achieving. So I did more research into what's really going on there.
Mike Vacanti (10m 37s):
And I decided to get together with the group of people, some friends, people that I knew had a voice, they were focused on the humanity part of business. And we just brought people into rooms and decided to infuse the topics and start a discussion on what's it like to be human in the workplace today. And as that was building up to the first event that happened in New York city, back in October of 18, people started raising their hands and they said, Mike, I want to do that in my city and my city, my city. And so over a course of a year and a half, we did 15 events in different cities. And it was self-funded.
Mike Vacanti (11m 18s):
It was really just a series of explorations and a research into what's really going on in people's lives. What are their experiences?
Dr. Anthony Orsini (11m 25s):
Tell us about more, how these events work, who attends them. I know they, you told me before they're all over the world, but for someone now, I think there are people in the audience going, Oh, what are these events? So tell us more about how exactly how they work and what they should expect.
Mike Vacanti (11m 39s):
So each month in the live events, we were pulling together four or five speakers and Anthony, we would just infuse 10 minutes of talk from each speaker, just to get some topics on the table and get the juices flowing and invite everybody in. And then we'd spend half the time with open conversation with everybody in the audience. So we kept them small, under a hundred people, rather intimate. So everybody's voice to be heard. People could speak up and we could have open dialogue. I changed the format from city to city, very intentionally. I didn't want to roll out a road show. My intention was to do things that weren't normally done. So we all become taught experts or certified in doing something a particular way.
Mike Vacanti (12m 21s):
And then we just go teach the world that one way and, and try to cajole everybody into that one belief, that one pattern and my intent was to go in and help people break patterns. If things are not working, let's discover how they can work. And to do that, we can't follow a method or a process or a format, because that seemed to be what was breaking things, not healing things. And so each event was a little bit different, different speakers. We had a lot of diversity. We openly invited people in. So we had from executives to indepents from coaches to people that were working on the shop floor, it was HR, it was business leaders and sales.
Mike Vacanti (13m 6s):
It was really an organic collection of people that raised their hands self-selected and came in. From there It started to split off. What do we do between these monthly live sessions? And we started doing zoom calls and we've been doing a zoom zoom call every Friday, since March, that it will be two years coming up. Here every Friday, a group of people and it's been from 20 to 60 people on those calls. It's an open zoom call. After the London event, a group in the UK came together and they started a call at noon. On Monday UK time, that's still going strong and continuing to build another group open to call based out of Singapore.
Mike Vacanti (13m 51s):
So now there's an Asia call that happens every week at noon, Friday Asia time. And then a fourth call came up kind of right as a pandemic hit. And it's called the friendship bench and cooperation or partnership with the 360 nation. And so every week now hundreds of people from around the world get together and we have these open discussions that are co-created, co-facilitated talking about many different topics and we dive right in. And one thing I didn't realize is that I'd always heard the term psychological safety. And I have to admit that early on, I kind of resisted that.
Mike Vacanti (14m 32s):
It's like, ah, that feels really squishy. I'm not sure what that is. And while I had read a little bit about it, and there's a lot of studies about it, I came to understand that's what was happening inside these live events. It's the environment that was created on these calls. And it was that great invitation that people were responding to. And now it's become kind of a, a self-generating regenerative co-creative space, which are terms that when I started, I don't know that think there were concepts to me. So I've learned a lot over the time.
Dr. Anthony Orsini (15m 10s):
We really are a really fork in the road. I think of it's or a launching point, I guess is a better way to say it because what I'm seeing and we've had some really great guests on this podcast, I've been so blessed. A lot of the guests are in healthcare. A lot of them are business. We're talking a lot about changes in cultures, in the workplace, as Siobhan McHale on going to ask you about Claude Silver later on, there seems to me, and I'd love your opinion on this. So there seems to be some of the old school that is looking at the younger generation. Now that's coming into the workplace and the younger generations, although everybody likes to say oh, they're soft or all these millennials, it's kind of like a running joke, but they're really making change because, well, I'm seeing it in medicine.
Dr. Anthony Orsini (15m 55s):
I'm seeing it in business where these people are saying, I want to be happy in the workplace. I want to, as you say, believe I'm not going to be abused as it were. When I trained the medicine, I got verbally abused every day. And that was just a calling. You had to get through it. And the theory in those days was that if I ask you a question on rounds and I abuse you verbally, and that kind of pressure that you won't snap when there's a real pressure. And I bought into that and I'm like, okay, this is when I'd go home. I'd even laugh about it. But the newer generations changing things, I think for the better, right? The new people that are coming on are saying, no, I don't want to get verbally abused. I want to work for a company that believes in me.
Mike Vacanti (16m 38s):
Yeah. So much is built into the systems, right? So if we know exactly what the outcomes are going to be, and we can orchestrate a system and manufacturing or medicine or whatever the system is, education and of those three, I would say education is probably the most resistant and the most rigid as far as being able to change. So business should be first. Medicine is a little trickier and education is in full resistance, which is really odd because most of those people in education like to think of themselves as rather open-minded, but the systems become so rigid that we look at compliance and capitulation and assimilation, and they're all basically built around the premise that everybody is the same and some will become exceptional.
Mike Vacanti (17m 29s):
And so we build a system that allows the exceptional, but washes out anybody that is not compliant or capitulating or will assimilate well. And what I believe is we wash out a lot of really good people because we measure them against a standard of sameness that is not really equitable. And I don't believe we focused on the greatest part of each individual on that their uniqueness. We don't invite personal development. We invite complying to a pattern of sameness again. And so when we look at personal development, then we allow people to start building character.
Mike Vacanti (18m 11s):
We allow them to become whole in their uniqueness, which means we get more people providing, producing on their true gifts, rather than always trying to just cover weaknesses. It's a mindset shift. That's really hard for people to make.
Dr. Anthony Orsini (18m 28s):
Yeah. And I was going to ask you about that because there's this great movement now to improve cultures and companies. And you're part of that. And Humans First as part of that. But also when I look around, I see, wow, do we have a long way to go? I'm looking at people that call me in that I speak to all the time. It's a, at my job, I can't speak up and I have to keep my mouth closed. And then what I see, and my favorite saying is, you know, when you're most passionate people become silent. That's when your company's in trouble. There's still so much about that. Now, when you work with companies as a consultant and you're trying to bring this to them, why do you think some companies are so open to it? Why do you think some companies are just closed down and do you think we're going in the right direction?
Mike Vacanti (19m 14s):
I believe that it's pointed in the right direction. Adoption is slow. I think that some of the language Anthony is being adopted very openly, very quickly. However, when new language and these ideals are spoken, but people don't experience them. I believe that we're actually creating more harm than just saying, look, we want to stay adherent to the rigid patterns of the past. We're not allowing all that goodness. And so then people, at least what they're being told and what they experience will be aligned. The danger I think we're getting into now, because it's early in kind of crossing this chasm of focusing on the human being on personal development and growth potential is we're kind of going toward that We want to say these things, but it's maybe not what you experienced and when the experience and the words don't connect, I think we're maybe causing more harm than good.
Mike Vacanti (20m 17s):
So there's a learning curve here. And I would say that the key to all this is leadership has to buy into it. And there's vulnerability in that because you start to lose control when you start to offer people choice. And what I truly believe is when we can move from environments that are driven by choice and commitment, rather than command and control, we will be able to get that creativity, the ingenuity, and actually get people performing above the levels that we would hope for them to achieve at.
Dr. Anthony Orsini (20m 59s):
I love what you said. There's so many companies out there and hospitals, healthcare, or not, that are saying we do this, or we have an open door policy. If you see anything that you think is unsafe, you need to step up. But then when someone does that, you see them miss that promotion, they're kind of pushed on the wayside and everyone else is looking at well, gee, Tony spoke up and now he's in the back. And so in the front, they're saying, we don't want yeses. We want people to say, I want to do it this way. But then the guy that speaks up, you have to push that aside. So I love what you said. It's a lot of people talking the talk, but not walking the walk.
Mike Vacanti (21m 39s):
Yes. And the good news is that I believe that ground swell is really coming to recognition that there's more voices out there. There are more leaders that are emerging and demonstrating that this can be done and we're seeing it in business. I believe we're seeing it in each arena. And I think once more of those proof points are in place that the adoption will grow in certain circles, but just like Jeffrey Moore's model of crossing the chasm, if early technology adoption, I think we're into a similar pattern now, Anthony. We're at that cusp of jumping over the chasm and it's the innovators and those that have the fortitude to step forward and put their face into the wind.
Mike Vacanti (22m 25s):
If you will, there'll be the bridge builders of the past before it was those that could hold true to form. Then we'll stay on the rigid rut, no matter what those are, the bridge builders, right? Cause they would just invite everybody in. Now it is, it's the innovators. It's kind of those crazy people that will stand up and take the shots. I think those will become the bridge builders of the future.
Dr. Anthony Orsini (22m 48s):
And the concept of this podcast is really that if you are an innovator or you're a leader or you have compassion within you, the next step is now is to communicate that compassion. And that's where we can really help these leaders. You may have it in you, but you're just, you don't know how to convey the compassion. And so that's what I've dedicated my career to is listen, I know doctors and nurses are all compassionate people and there's a lot of leaders who are not very nice. We know that, but there's also some that are nice, but just seem to have trouble clicking and building that rapport. And I think that's where we think that everyone's born good communicator, but it's actually, it's learned.
Mike Vacanti (23m 27s):
It's interesting, isn't it? So what happens along that journey that we start to become less of ourselves as far as communication goes. That it's interesting. And I think that we see listening becomes such a great part of communication and it's harder to go in and be taught how to listen. Well, we could sign up 24 hours a day and be in speaking and presentation classes, but we have to be very diligent about going and find a good listening class.
Dr. Anthony Orsini (23m 59s):
Yeah. And there's nothing like I saw in your bio too. The do some experiential learning and you're a believer that there's nothing like putting someone through that experience of videotaping them and sit and say, well, what do you think? And when they see themselves, they go, Oh, I didn't really mean that. Or I'm coming off a little aloof and I didn't know that. And so really is a great learning technique. So I want to talk about the book humans, first stories and Theresa Quinlan, who you wrote the book with. And I know she's got her own podcast also. And the book is just a compilation of different people's stories. I noticed chapter two, I think it is where Claude Silver wrote that. And that's a great story.
Dr. Anthony Orsini (24m 39s):
I have a lot of connections with Claude. Not only was she on this podcast, but my daughter actually works for Vayner and my cousin is an executive at Vayner. So I know Claude. And I think she wrote in the book, Mike and I on Hudson yards or where she works, Mike and I see you and you see me moment. So tell me about the book and then tell me about Claude.
Mike Vacanti (25m 0s):
So I got through my son, Michael, who does some work training, Gary Vaynerchuk. So we're both connected into there through relatives. That's how I first became connected with Claude. And so it was, you know, after a couple of phone conversations, it was one trip out to New York and Claude. And I got together in our office and it did just click and she has become a very great friend and an inspiration to me also. And the reason is that Claude really lives these ethos that we're talking about now, she puts them into place where they are being created and lived and experienced every day.
Mike Vacanti (25m 40s):
It's a very natural, genuine, organic approach. And she said, it's such a great position, Anthony, because Gary Vaynerchuk believes those things. And he knows that to keep that culture alive, he needs a second person at the top with him. And Claude's in that chair right next to Gary, above the CFO. She is the second in command. If you will, with all of the thousand employees in the many different offices. It's a brilliant exploration that she stepped in and she's helped with Humans first. She did the first event with me in New York city, kind of held my hand and gave me some of the support and encouragement to make that happen. And she's participated in three of the events and she's been a great friend.
Mike Vacanti (26m 25s):
So she is one of the 31 stories along with Teresa's story. And then I write a little bit at the beginning and the end of a book, just to kind of frame the humans first stuff. It was a great compilation that was built on one of the things I truly believe within humans first is he was first is not to be owned, is to be shared. And I say that very truly and will say, I don't even know what that means, Mike. And that's too weird. Explain that to me, tell me what it is and tell me what I need to do. And it's like, tell me what you would like it to be. And what would you like to do is the answer to that. It's frustrates people and what Theresa, it occurred to her that, Oh my gosh, there's all these brilliant stories that people are sharing every week on these calls and these events.
Mike Vacanti (27m 12s):
And it's hard to describe to somebody what's going on in these calls. And they pads, she said, why don't we just capture these stories? And she said, I want to write a book. I want to do this. And she said, Mike, I just need you to say yes. And I said, yes. And so she took the ball and she drove the project and then we pulled it all together. And my role in all of that was to encourage and support and lead in service to her the best I possibly could. She pulled it together very fast. And, and now it's really exciting to be able to lift people into that and help them express their voice and to start telling stories and open up a great invitation for others.
Mike Vacanti (27m 57s):
The book's called you belong here. Humans First stories. And I think it exemplifies that you do belong here. And it is an open invitation.
Dr. Anthony Orsini (28m 4s):
I can tell my listeners right now that I finished reading it last week. And when you're done reading the book or really as you're reading the book, inspiration is the word that comes. It's a feel good book. I mean, it is in a world where, you know, we have COVID and so much sadness and you know what I do, there's there's sadness in everybody's life. You need that positive attitude. And I can tell you just, I would tell the audience right now, just read it because it will make you feel good. It's really a great book.
Mike Vacanti (28m 35s):
Isn't that funny that men and women, 20 years old to 70 years old, every race, every religion from around the world could come together and sharing a belief of encourage each other, to be our best, be there to hold someone else's hand when they need it to boost somebody when they need it. And when we can create spaces where people can come in and discover and explore and become whole, it's amazing what next steps they'll initiate on their own. And I think it creates a model that hopefully can be employed by those many people in their unique, many different ways in many different industries, because it's kind of a kernel of goodness and hope, right?
Mike Vacanti (29m 22s):
That gets shared.
Dr. Anthony Orsini (29m 22s):
And it really has to be in front of you all the time. And what I tell people, when I give my workshops, your intentions could be really the best. Then you want to be compassionate. You want to really be a place your employees. First, there's going to be several times during the day where you get so tied up in your tasks, you become task oriented, happens to doctors all the time. And I give my lectures to patients. I say sometimes that doctor is getting really busy and he could be the nicest, most compassionate person. He's getting really busy. If you see your doctor doing that in the office and seem rushed, tell him a joke, ask him how he's doing, ask him if he has a kid or she has a kid because what happens to us is it snaps us back.
Dr. Anthony Orsini (30m 5s):
So what I love, what you're doing is that it's this Humans first thing is just there all the time, because I think that we kind of slip into that dark area again.
Mike Vacanti (30m 14s):
Yeah, it's interesting. Isn't it? When you were saying that, when you notice that with somebody take that extra moment, that extra moment is seconds. It's not like it's minutes. It doesn't take much effort. If we are crossing paths, we were working together, Anthony, we were crossing paths and you had that, Oh my gosh. It's, I've been at this all night and there've been tough cases. And this is really hard. It's emotionally hard and there's successes in there, but it's that mixture of high intensity environment. And if I saw that look on your face, when we walked in the hall and I just stepped in your path and it gave you a hug and to shock you out of it, he was like, can we just like get off of me, but then it would break it.
Mike Vacanti (30m 56s):
Right? And just that simple act of compassion can change a lot of things.
Dr. Anthony Orsini (31m 1s):
There's a whole big concept around banter and how important banter is in the office and in the hospital, it's a type of humor. And studies have shown that leaders and doctors who just have just very friendly banter, very innocent style. Then of course, you got to be careful. Those people become human and people relate immediately. So I walk into the office, I see a patient wearing a Yankee hat, just saying they didn't have such a great year this year or something like that. It takes, as you said, just one second and all of a sudden you're a genuine person and you and I are friends in my book. I talk about the concept of, it's hard to fire your best friend. My mother used to say that to me all the time and you just get along with people.
Dr. Anthony Orsini (31m 41s):
So I'm really happy that this is in front of people all the time. And I'm just such a big fan of Humans first, Mike, I want to talk about believeship, because that was your next book. So what was the reason that you wrote that book you had just finished Humans first? I think there only been about a year difference between both books, right?
Mike Vacanti (31m 58s):
Yeah. So the Believership book was first. It was December of 19 and then December 20 was Humans First. And the concept of Believership came out of that deep dive exploration I did. Kathy Crandall has a trademark program saying know your impact. And she asked the question, what happens because of you? So she took me through a process where there's 40, some deep packets of information that came back from people that had worked for me, my bosses, clients, partners, kind of everybody in the environment around me through those five mergers and acquisitions, even some friends during that time. And the term Believership came out of that discovery.
Mike Vacanti (32m 39s):
That's kind of what people experienced by how I showed up. And I know there's four principles to it. It's genuineness awareness, vision, and belief. Those things become really easy to describe. It's like, how do you show up, know how you show up, what's going on around you with others self-awareness and then awareness of the environment, the market, the business that you're in, certainly the acumen is necessary, but then it's really a checkpoint on, do you see where you're going vision? And do you believe you can get there? And it's just a check point. It's like, are you real today? Or are you your best self or are you challenged today? So how are you showing up? Do you get what's going on around you? Can you still see where you're going?
Mike Vacanti (33m 20s):
Do you believe you can get it done. While that boils it down to the simplest form It's really a different way to approach the workplace and in Believership what I really explore is we've operated off of leadership models that are no longer serving us. And we're coming into a period where change is going to be more rapid and more significant than at any time in the history. COVID is an example of that. And we simply are not preparing people to become navigators for that rapid significant change that's ahead of us. And so to pull back and to try to jump off or to ignore that it's happening, that's a very ignorant approach to the world.
Mike Vacanti (34m 7s):
So holding onto old norms, old patterns, old stayed operation beliefs is no longer going to serve us going forward. And it's an invitation to rethink reframe. And I actually selected people in the group that are true leaders at their core. Not those that elbow their way to the top at the expense of everybody else around them.
Dr. Anthony Orsini (34m 28s):
I think you defined the Believership in your book somewhere, the super power beyond leadership. My question is, and I've asked the same question to Claude. I've asked this question to James Orsini from Vayner are also, and I think even Stephen Covey, when he was on, can this be taught Mike or do you suggest that we promote the guy or the girl woman who has natural leadership or believership skills over the person who may be the smartest person? And then we can teach them, can this be taught to anybody?
Mike Vacanti (34m 58s):
I believe that it can be taught and I believe that it can be developed. And it's actually a faster growth path. It's based more in emotional intelligence than regular vacuuming. You do workshops Anthony, right? So you know the dynamics when you get into a group of people. And so when I go in with a company and it's very obvious who the authority is in the room, right? Who the boss is. And when that person starts speaking, you see the body language of those around them in the room, and they're kind of listening and you can see that there's some hesitation oftentimes, and there's different levels of buy-in, but there's also that person in the room that isn't the authority, isn't the boss.
Mike Vacanti (35m 41s):
But when they speak, all of the attention goes to them. They are the temperature in the room. And that is where everybody's looking for their cues that's the leader, the other, person's just the boss and both are necessary. I believe they can be the same person. And part of it is that command and control freak, right? I mean, let's look at the CEOs of most major corporations are pretty close to narcissist Gary Ridge. There's some brilliant exceptions with WD 40 they're proving. This model actually is better for longevity. And you know, they have 90 plus engagement and belief scores kind of off the charts year over year.
Mike Vacanti (36m 25s):
So I think there's great proof points out there that this model is better. It's just not the one that has been in place. It's not the common path. So I believe that, yes, we select those people that are already leading, but they're leading from within, not from that position of authority.
Dr. Anthony Orsini (36m 44s):
I think that's so important because without a good leader of the employee, as you said, the employee engagement goes down, the turnover, your return on investment goes down. Your bottom line goes down, but I agree with you, Mike. I think it can be taught. When I first started teaching my communication skills, my boss said to me, listen, Tony, I support you, but not everybody can be you. He used to say that you have to remember that. Not everybody can be you. And I said, no, I, I think, I mean, we're all unique, but I think this can be taught and time and time again, I've proven that I'd say about all the people that I've trained 10 to 15% of them I can train every day, they're not going to get it. And I think it's because they don't want to get it.
Dr. Anthony Orsini (37m 26s):
And that's probably your same experience. Yes,
Mike Vacanti (37m 28s):
Yes, yes. It is that you be you thing is really funny, right? Cause, cause I was a bit of a rambunctious kid, right? I kinda, I was like, they don't rules were to be explored, not adhere to. And so how many times during my school years, was I told by a teacher, Mike settle down, you need to be more like somebody else. And they were pointing to somebody else in that class would be more, less be more like, and it was very rarely though it was encouraged to be more like me or just be a better. So here are the things that would be good to work on. And so I think that we explore it humans first and what I really try to explore and Believership is each unique person becoming their best selves, puts them in the best frame to lead from.
Mike Vacanti (38m 16s):
And that's where that genuineness is from this. I don't want to be Jack Welch. I don't want to be a great business commander that washes out 10% of the people and stack ranks everybody and creates misery and capitulation along the path. That is, I believe the example of the point we want to pivot from not replicated to the future. And so it's good to have awareness, but we always put models out there. It's like be more like Steve jobs, right? It's like, well that Steve jobs, we're the most unique people on the planet. So go try to do that. We put these models up there to replicate and actually most of those models are some of the most unique people that, you know, we've ever experienced.
Mike Vacanti (38m 59s):
It was their uniqueness that made them great. Not their sameness.
Dr. Anthony Orsini (39m 1s):
Absolutely. So Mike, I always ask this question at the end of each podcast and some of my guests get put on the spot. So take a deep breath. This has already been inspirational. What in your life was the most difficult conversation you've ever had? And you can say type of conversation and give my audience, just some tips on how you were able to navigate that. So what do you think is the hardest conversation you've had?
Mike Vacanti (39m 23s):
I'm to step outside of the marriage conversations, right? Because money and raising kids, those are some good ones.
Dr. Anthony Orsini (39m 32s):
Teenagers they'll count. That's everybody's nightmare
Mike Vacanti (39m 34s):
Along the way, I had worked for a CEO of a company through one of these mergers and acquisitions. And then he moved on after the acquisition, I stayed on for awhile with the company. And then three years later, I jumped out into another opportunity. And it was a year after that, that he became a CEO of another publicly traded company. And he recruited me in. So he pulled me out and he said, Mike, look, I'm building the team behind this and here's your big salary and here's your stock. And this'll be the last business card you'll ever carry. We're going to run this company for the next 15 years and you'll be set. And then the market crash happened, right?
Mike Vacanti (40m 15s):
The real estate market crash happened. So that's in 2008. So 2009, now I'm out of work for a year because they had a $15 million RIF reduction in force, the sold off business units that really made a mess of it. I set that story up because there was some really deep resentment I had during that period of time because I believed in them. I went with them and felt very harmed from that. Also experienced then a year of pain with my family. I had kids in college and put, survived and moved on and it's now roll another three years forward.
Mike Vacanti (40m 56s):
And I'm interviewing to jump in to do this fifth merger and acquisition, a Chinese company bought an American company. I'm moving to Seattle at which I did for two years. And it was in that exploration process of me being that person that they had this stack breaking, speaking to that they use the interview process. That was all adhere to that. And during that, you have to invite in all of your ex bosses to the conversation, what would they say about you? So that's the setup now because this thing that I, you know, had moved on from, and just discarded and got over there, resentment, but ignored this festering bad relationship.
Mike Vacanti (41m 42s):
I had to go back and address that and ask them to step in now and voice their opinion in my being selected for this next merger and acquisition, the vulnerability, the humility, the, I dunno, I would say even some of the shame for forgive, like all those things that are hard to do, were all present at the same time. Stepping into conversation, here's the cool thing, the person on the other end. And I don't want to name him. He acknowledged how difficult that had to be for me to approach that. And in the end we talked for a while. We put a lot of things up on the surface, you know, it wasn't kumbaya.
Mike Vacanti (42m 25s):
I don't think we ever really landed in the same place, but we got to that point where he said, I got you on this, you are the guy I'm going to support it. And then that was the last conversation we had. But I would say, because it brought up so much from the depths of me that had been buried, that it was probably one of the most difficult conversations I've had.
Dr. Anthony Orsini (42m 47s):
Yeah. The teaching point there is that there's so much hate in this world. And there's so many bad discussions. If you just stop and sit and speak to someone, even though it's hard, you felt better after you had to have that conversation, but you were, I think, glad that after it was over, it felt a little better.
Mike Vacanti (43m 4s):
Yeah. And I learned a lot from that, right. Is at any stage in life, we think we can rationalize things and just be strong and hold firm and stick to your values. But that vulnerability and clearing the wreckage from the past, if you will, is so important to be able to move forward with the freedom we all hope to have.
Dr. Anthony Orsini (43m 29s):
Absolutely. Well, we certainly learned a lot from you today. And Mike, we were inspired by you by what you do for Humans First. I can't wait for my listeners to hear this when this finally launches this next month. So everybody right now has gone I got to learn more. I want to become part of humans. First. I'll put all this on the show notes and I'll put in the links to Believership and Humans First Club someone wants to get involved in Humans First, tell us how they do that. How would they get in touch with you?
Mike Vacanti (43m 59s):
So on the website, HumansFirst.Club, there's many opportunities just to jump in and you can simply sign up and join one of the free and open calls. They're open to anybody and come in and explore new people are always welcome. There's a great group of people and people that are there every week that just inspire me and teach me every week. And so that's an open invitation HumansFirst.Club. And then on social media, please just say, hello, tag me and say hi. And I would love to see whatever I have available in my network to help somebody else. That really is my mission. At this point in my career Anthony is to inspire people, be a catalyst for positive change and inspire people to step into their best selves.
Mike Vacanti (44m 46s):
We can do better, but it's going to take all of us. And my belief is let's bring people to their full strength because we've got some great challenges ahead.
Dr. Anthony Orsini (44m 57s):
Absolutely very well said, Mike, this has been great. I'm going to be tuning in to humans first. I'm going to sign up because just very consistent what, with what I believe, I feel that I've gotten to know you over these last two conversations. I can call you friend. I hope that you and I will stay in touch. And I just want to thank you one last time for really taking this hour out of your time. This has been great. Thank you.
Mike Vacanti (45m 19s):
My pleasure. And my honor, I'm a big fan of your work and I can't wait to explore further with you also. Thank you.
Dr. Anthony Orsini (45m 26s):
Fantastic, Mike. All right. Thank you again. If you enjoyed this podcast, please go ahead and hit, subscribe and download all the previous episodes. You can also reach me@theorsiniway.com. If you have any questions or concerns. Thanks again, Mike, and have a pleasant day.
Mike Vacanti (45m 42s):
Bye everybody.
Announcer (45m 44s):
If you enjoyed this podcast, please hit the subscribe button and leave a comment and review. To contact Dr. Orsini and his team, or to suggest guests for future podcasts, TheOrsiniWay.Com.