Difficult Conversations Podcast
Lessons I Learned as an ICU Physician
Episode 153 | August 24, 2021
Uncaring Conversations about Physician Culture
Forbes Healthcare Contributor/ Author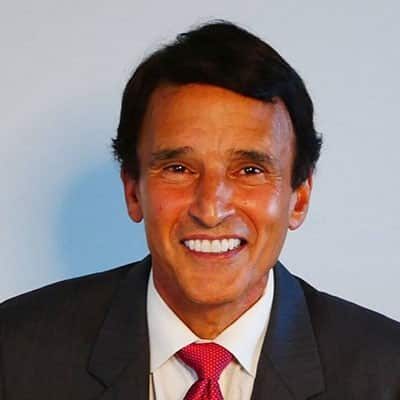 Welcome to Difficult Conversations with Dr. Anthony Orsini. As I was driving from my home in Florida to New Jersey, I was listening to an audiobook called, Uncaring: How the Culture of Medicine Kills Doctors and Patients, which in my opinion is the best analysis and synopsis of the state of healthcare today that I have ever read . Today, I am so honored to have the author of this book, Robert Pearl, MD as my guest. Robert is the former CEO of the Permanente Medical Group,. Being one of modern healthcare's 50 most influential physician leaders, Dr. Pearl is an advocate for the power of integrated, prepaid, technologically advanced and physician-led health care delivery. He serves as a clinical professor of plastic surgery at Stanford University School of Medicine and is on the faculty of the Stanford Graduate School of Business, Dr. Pearl is the author of Mistreated: Why We Think We're Getting Good Healthcare– and Why We're Usually Wrong, and his new book, Uncaring: How the Culture of Medicine Kills Doctors and Patients, which we'll be discussing today. He is also a fellow podcaster and publishes a newsletter called "Monthly Musings on American Healthcare." He has published more than 100 articles in medical journals and is a frequent keynote speaker at healthcare and medical technology conferences.
Robert describes his success story behind becoming a surgeon, the CEO of Kaiser and author as serendipitous . In his book, Uncaring: How the Culture of Medicine Kills Doctors and Patients, Robert first defines physician culture and how it's helped and hurt medicine.. Dr. Orsini discusses how change is often hard for physicians, and one of the best thing that's happened is the elevation of the patient experience Robert tells us why walking the line as an administrator and physician has helped him. and goes more in depth about the biggest problems with physician culture. He shares a phenomenal fact that will shock you. They discuss the importance of preventative care better and building relationships with patients. Robert shares his thoughts on what we can do about professional burnout and how we can make it better to get doctors to enjoy their work even more. If you enjoyed this podcast, please hit follow, and download all the previous episodes to find out more about what we do and how we teach communication.
Dr. Robert Pearl (2s):
No. I always think back to many of the trips I did around the globe doing volunteer surgery, kids with upper lip and cleft palate, and how the members of the team. They spent 10 days in a central American country. It was hot. There was no air condition, they ate rice, and beans, their GI upset. They come back filled with energy. I think about a doctor that volunteered and we paid his way to go to Liberia, to take care of patients with Ebola had to have IVs in his arm, because he was sweating so much in the protective suits he would have otherwise passed out. He was the happiest human being ever met when he came back.
Dr. Robert Pearl (42s):
This purpose and mission. I think that we've given up some of this, the rod from a spine insurance cup is broke companies, hospital, administrators, they have taken it. We also ourselves really to give it up voluntarily. And I think in that process, we've robbed ourselves of some joy and certainly a lot of fulfillment than satisfying.
Announcer (1m 6s):
Welcome to Difficult Conversations: Lessons I learned as an ICU physician with Dr. Anthony Orsini. Dr. Orsini is a practicing physician and president and CEO of The Orsini Way. As a frequent keynote speaker and author, Dr. Orsini has been training healthcare professionals and business leaders how to navigate through the most difficult dialogues. Each week you will hear inspiring interviews with experts in their field who tell their story and provide practical advice on how to effectively communicate. Whether you are a doctor faced with giving a patient bad news, a business leader who wants to get the most out of his or her team members or someone who just wants to learn to communicate better this is the podcast for you.
Dr. Anthony Orsini (1m 51s):
Well, I am honored today that The Orsini Way has partnered with The Finley Project to bring you this episode of difficult conversations lessons I learned as an ICU physician, The Finley Project is a nonprofit organization committed to providing care for mothers who have experienced the unimaginable, the loss of an infant. It was created by their founder, Noelle Moore, whose sweet daughter Finley died in 2013. It was at that time that Noelle realized that there was a large gap between leaving the hospital without your baby. And the time when you get home, that letter to start The Finley Project. The Finley Project is the nation's only seven part holistic program that helps mothers after infant loss, by supporting them physically and emotionally, they provide such things as mental health counseling, funeral arrangements, support, grocery gift cards, professional house cleaning, professional massage therapy and support group placement. The Finley Project has helped hundreds of women across the country.
Dr. Anthony Orsini (2m 46s):
And I can tell you that I have seen personally how The Finley Project has literally saved the lives of mothers who lost their infant. If you are interested in learning more or referring a family or donating to this amazing cause please go to the Finley project.org. The Finley Project believes that no family should walk out of a hospital without support. Well, welcome to another episode of difficult conversations lessons I learned as an ICU physician. This is Dr. Anthony Orsini And I'll be your host again today. A few weeks before this recording, I started reading a book to be honest, it was an audiobook, probably driving from my home in Florida to my family home in New Jersey.
Dr. Anthony Orsini (3m 29s):
I was listening to this book as I often do during long drives. And this book was very different from the very first chapter I was hooked. The book is called "Uncaring, how the culture of medicine kills doctors and patients", in my opinion, it's the best analysis and synopsis of the state of healthcare today that I have ever read. And to be honest, it really spoke to me. It confirmed all of my beliefs about medicine and what I've been teaching for over a decade, but much more eloquently. The book really said something to me. Today, I am honored to have the author of the book as my guest, Robert Pearl MD is the former CEO of the Permanente medical group, the nation's largest medical group, a position, which he held for more than 18 years.
Dr. Anthony Orsini (4m 18s):
In this role, he led over 10,000 physicians and 38,000 staff and was responsible for the nationally recognized medical care, 5 million Kaiser Permanente members on the west and east coast. Named one of modern healthcare's 50 most influential physician leaders. Pearl is an advocate for the power of integrated prepaid technologically advanced and physician led healthcare delivery. He serves as a clinical professor of plastic surgery at Stanford university school of medicine, and is on the faculty of the Stanford graduate school of business, where he teaches courses on strategy and leadership and lectures on information technology and healthcare policy.
Dr. Anthony Orsini (4m 60s):
Dr. Pearl is the author of mistreated. Why we think we're getting good healthcare and why we're usually wrong. A Washington post bestseller and offers a roadmap for transforming American healthcare, his new book, and the book we'll be discussing at length today is called "Uncaring, how the culture of medicine kills doctors and patients", and is available now. All proceeds from this book are going to doctors without borders, Dr. Pearl's also fellow podcaster, he hosts the popular podcast, fixing healthcare and coronavirus the truth. He publishes a newsletter with over 12,000 subscribers called monthly musings on American healthcare.
Dr. Anthony Orsini (5m 42s):
And as a regular contributor to Forbes. He's been featured on CBS this morning, CNBC NPR, and in Time, USA today and Bloomberg news and has published more than 100 articles in medical journals and contributed to numerous books. He is a frequent keynote speaker at healthcare and medical technology conferences. From 2012 to 2017 Pearl served as chairman of the council of accountable physician practices and participated in the bipartisan congressional task force on delivery system reform and health it in Washington, DC. Well, that's quite a mouthful. Robert, thank you so much for being here today
Dr. Robert Pearl (6m 22s):
Thanks so much for having me today. Yeah. Life is full and it's wonderful and free listeners, all profits for the book for doctors without borders, which is an amazing organization, a charity providing care to victims around the globe. So I encourage people to look at that organization and hopefully buy the book and benefits doctors without borders.
Dr. Anthony Orsini (6m 46s):
I know plenty of my colleagues that are involved in that. It's a wonderful organization and a yes, I encourage everybody to get involved. So I'm very excited for you to be on this podcast and to talk about your book. I'm a big believer in building trust, through communication and building rapport. So before we dive into the book, I just wanted to ask you, if you might spend a few moments, just telling my audience who Robert Pearl is, where you grew up and how you became the CEO of Kaiser. And then eventually wrote the book.
Dr. Robert Pearl (7m 15s):
The word I would use is serendipity. I grew up on the east coast and I wanted to be a university professor. And that was my plan. I want to start in college, but my hero, a professor who ultimately became the chairman or read. So he was an excellent researcher and publisher didn't get tenure because of his politics. And as strange as it might sound, I went into medicine to stay, out of circumstances of politics, cause what could be less political than saving the human life.
Dr. Robert Pearl (7m 56s):
So I went to medical school at Yale, and then I went out to Stanford actually to become a heart surgeon. And I became disillusioned again because I was seeing that people getting referrals when not the best surgeons, they were often the people who belong to the right country clubs had the right connections. And I almost left medicine at that point. But a professor in plastic surgery took me on a volunteer trip to Mexico. And I watched cleft lip and cleft palate, which is my specialty in plastic surgery. I was moved. This has changed the human life and there's small amount of time.
Dr. Robert Pearl (8m 36s):
And then again, when I finished my training, I was going to south America and actually spent a year fixing children with cleft lip and cleft palate and a plastic surgeon at Kaiser Permanente died in a tragic plane crash. They said come for a few months. I said, what can I lose for a few months? I'd never heard of Kaiser Permanente again, it's all serendipity. And then along the way, actually I was there for one year and someone came to me, the head of the medical staff and said, would you become the head of the operating room committee? I said, this must be a great honor. It's my tremendous credentials. No, everyone else was smart enough to say no.
Dr. Robert Pearl (9m 17s):
When I moved in this area, I enjoyed it. It Was a little bit like the scientific method. You have a problem, you test it, you solve it. And I was able to make some advances in a time of major nurse shortage. Again, when the CEO role opened up and the medical group and the, of the medical group, the delivery, half of Kaiser Permanente, the CEO is actually selected by the doctors and it was not a job I really want. And I love being an operative surgeon, but the people who wanted the job were not the ones that I wanted as a Permanente was in trouble was down to two days of cash, they had borrow cash to stay in business when no one else was stepped forward, that I could support.
Dr. Robert Pearl (9m 59s):
I ended up stepping forward and getting chosen. So again, a series of changes. I was CEO for 18 years. And then when I wrote my first book mistreated, or we think we're getting good health care, we're usually wrong, became a Washington post bestseller. And I had to make another decision between traveling and speaking about the book and keynoting various events or staying on. So staying on and it was the right time to move forward. And that's how I got here today. If I had tried to do it, I never could have accomplished it. But the path in retrospect makes total sense
Dr. Anthony Orsini (10m 30s):
As is often the case, as they say, the universe pushes you in ways that you never even imagined. So went from a professor to head of Kaiser Permanente. And none of it was really, it just happened. That's great along the way. So let's talk about the book because the book is really, like I said, I wasn't just blowing wind up your, you know, why the book really did speak to me. You talk about physician culture and really two topics that are really the hottest topics of medicine right now is the cost of healthcare and the rising costs and physician burnout, and many ways their related. As you mentioned in the book, but let's talk about physician culture and in your book, you speak about it so well, how it's helped medicine and how it's hurt medicine, maybe start off by just defining what physician culture is for the audience that's really not in medicine.
Dr. Robert Pearl (11m 16s):
Culture is the values, the beliefs and the norms that people follow for physicians. We learn it in medical school and residency. You don't find it a textbook. There's no professor lecturing on it. It's the stories that are told the language that's used. And to me, it's very much like an invisible force like gravity. You can't actually see gravity. Can you see as the impact gravity has on objects as they fall towards the ground, the same thing happens in culture. We can figure out what the culture is. When we look at the behaviors, some of which are very positive, but I don't want any of the listeners to think that this is a negative book.
Dr. Robert Pearl (12m 4s):
I love medicine. I love being a physician. This is really the story that comes out of love of a history going back thousands of years. But at the same time, I can't help, but notice some of the challenges. I think if we're going to advance it, particularly areas you just mentioned, we're going to have to improve the shortcomings and failures. And so I point those out as well in the book.
Dr. Anthony Orsini (12m 34s):
Culture has held us back many ways. And it's also advances, I'm going to butcher up this person's name, but tell us the story about Ignaz Semmelweis. How do you say his name? Ignaz
Dr. Robert Pearl (12m 46s):
Yes. Ignaz Semmelweis so he's a physician in Austria at the leading hospital and he is appointed the head of the delivery service. In some ways like myself, it was just serendipity and he takes the job and he looks at the situation that's happened. The mortality rates 18%. Wow. The time is that while at the time, the leading cause of death was puerperal fever a roaring infection of the uterus that goes on to kill the recently delivered mother of the delivered child.
Dr. Robert Pearl (13m 26s):
And the causes felt to be myasmas. These particles drifting up below, but then you looked around a little bit in the hospital. That's adjacent one where the delivery service isn't run by famous professors, but by nurses, midwives, it has a mortality rate, two thirds lower. And once again, serendipity plays a role, a colleague nicks his finger while doing an autopsy of a woman who dies of fever. And he goes on to develop, not just a local infection, but a systemic disease. That's identical to what these women are dying from. And some of the hypothesizes, maybe there's something that's being carried from the autopsy room to the delivery room.
Dr. Robert Pearl (14m 12s):
And he tells the obstetricians, you have to take off these leather aprons that at the time to cover their wealth, press three piece suits put on a clean apron and dip their hands in chlorinated water lo and behold, within a month where mortality drops from 18% to under 2%, he writes this up. He writes some maternity service directors across Europe. Guess what happens? Nothing, no one changes behavior. Despite a 90% reduction in mortality, it doesn't make sense.
Dr. Robert Pearl (14m 53s):
Why wouldn't they adopt this behavior? This is this invisible culture. Why don't they? Because the doctor sees himself, they're all men at the time as being a healer. The idea that they're transmitting disease would diminish the stature, diminish the esteem and the respect, not the death diminishing it, but just the back of they were seen as the carriers and those leather aprons. It was signs of experience. The more blood, the more puss, the better it was. There would be 50 more years to Louis Pasteur finds the theory of infection.
Dr. Robert Pearl (15m 37s):
That behavior changes tens of thousands of women die. What I love about the story is now we are 150 years later and what's the leading cause of death in hospitals, hospital acquired infection. What's the bacterium C difficile. What do we know about it? It's not like a Corona virus that goes through the air. It's carried on the hands of people. And what do we see in research studies at leading hospitals across the United States done multiple times. One in three times when a physician goes from one patient's room to the next, they fail to wash their hands with the alcohol based disinfectants.
Dr. Robert Pearl (16m 18s):
It takes a fraction of a second. There's no cost. The reasons we normally think it's too much time. It costs too much don't exist. It's still that culture. We see ourselves as healers. And when a patient dies from hospital acquired infection, we assume it was someone else who carried that bacterium from one patient's room to the next.
Dr. Anthony Orsini (16m 42s):
It's amazing story. And it took years before we even recognized that he was correct. And that's the sad part. You know, when I do my workshops and I discuss how doctors are poor communicators, and we're not really trained on how to do that, especially difficult conversations, someone I respect very much said to me, once you gotta be really careful because you want to make sure that you understand that, you know, you might be insulting some doctors, right? When you say they're not good communicators. And so I'm very careful in explaining that I don't teach compassion because I believe all doctors are compassionate people. I teach you how to convey that compassion, how to show it.
Dr. Anthony Orsini (17m 23s):
Did it ever concern you when you were writing this book that someone was going to say, wow, what a jerk he's really bad. I don't think you did because you were clear in the book, but was that something that you were aware of while you were writing it?
Dr. Robert Pearl (17m 34s):
I knew it would happen and I knew it would happen because as you know, from having read the book near the end, I talk about the Kubler-Ross five stages of grief. And I believe that we're in a time period. Now, the 21st century, when evolution is going to happen in healthcare because of external pressures, cost pressures, being brought as our nation tries to recover from the economic devastation of the COVID-19 period we've just been through. Changes in technology, changes in the power of the consumer. In every industry.
Dr. Robert Pearl (18m 14s):
It can't avoid healthcare. And I knew that doctors would go through these five stages, denial being the first one where people would say, no medicine was really fine in the past. There's no need to change. Despite the data that says we're not only twice as expensive as any other country in the world, but our results lag the other 11 industrials nations in terms of life expectancy, childhood mortality, maternal mortality, you'd go down the list of clinical outcome measures that I knew that anger would come next and always does. And so I expected that people would say, how could you pull back the veil?
Dr. Robert Pearl (18m 57s):
In fact, actually I didn't think there was say that I thought they would attack me personally or things about me. They didn't like the fact that I was the CEO of a company and assume therefore that I had gone to the dark side or whatever it was going to be. Not recognizing that I was chosen by physicians, not by shareholders or administrative individuals or business leaders that I knew that they would bargain. And we're seeing that. And I'm sure you saw the data Tony that said that now 70% of doctors work for either a hospital insurance company or private equity, and half of them are paid a salary.
Dr. Robert Pearl (19m 38s):
Those organizations that doctors think they're going to be protected. They're not going to be. And depression. We both know that this is a major problem for their physician 400 suicides a year. And my push was that we had to get to acceptance and acceptance, as you well know, is not the same as liking. It's an acceptance of what this new reality is. You know, the doctor in the 20th century carried all of the knowledge. The patient had no choice, but to come to the doctor to get that information, because the only other place was in the library. If you wanted to carry all medical information with you needed a 50 pound backpack.
Dr. Robert Pearl (20m 22s):
Now it's called a smartphone. You know, as doctors, we don't think the internet is good medical advice. We think patients shouldn't go there. If they're going to go there, that's where they go for their information. And this notion of the patient as a consumer, we think that's terrible. He's a patient's doctor patient relationship, but that's not how the patient's going to say this is a new evolving world. Add the values that made the 20th century physician successful are not going to be the same ones as the 21st century. I mean, just think about it. How are we chosen for medical school? We were able to memorize a huge number of arcane facts that we get then use on the medical school entrance examination, the step one examination, every tests along the way, we were able to memorize your facts with a smartphone.
Dr. Robert Pearl (21m 19s):
It's not that relevant. How do we use that information? But along the way that transition, yes, Tony, I was pretty confident that what would happen is people would become upset about that. And I would say that is the cost of being an author and as part of the process of change.
Dr. Anthony Orsini (21m 41s):
Yeah. I run across that also, you know, it is hard to change. We've come a long way. I think one of the best things that's happened is the elevation of the patient experience and the HCAPS scores. And you still see a lot of the more mature doctors really fighting that, you know, there's hospitals now that are posting publicly the doctor's patient satisfaction scores. And I know a lot of hospitals that have pulled back because there was such backlash from the doctors. I've always been a big advocate of showing your patient satisfaction scores or your HCAPS scores to the public. The hospitals should be doing that. And when doctors challenged me on that, I said, you know, you can't play baseball and not tell anybody your batting average, you know, well, coach, what's my, I can't tell you.
Dr. Anthony Orsini (22m 24s):
I don't want to tell him, you know, so I think it makes us more transparent, but you're right. It's all about the relationship. Now we have so many really smart doctors who are excellent physicians and maybe don't have great practices or their patient satisfaction scores are low. And then on the other hand, as you know, there's, there's some doctors who are great communicators, lousy doctors are mediocre. Doctors would get great scores, but that's not a bad thing. It pushes you into a different relationship. It's all about trust. As Stephen Covey said, in one of my podcasts, if the patient trusts you, they're not going to second, guess you as much as possible, but this also forces us to be in a relationship.
Dr. Anthony Orsini (23m 6s):
So I get that too. Now we're going to talk about physician burnout in a minute, and then we're going to talk about healthcare costs. But one of the things that helps me when I give my workshops is that I'm one of them, right? And so there's a lot of people out there teaching doctors how to communicate and a lot of coaches that aren't doctors. And I think I get a little bit of a pass because I say I'm one of you. So let me tell you what works for me. You've walked the line and still do administrator and physician. And there's a lot of tension in medicine right now between those two groups. How do you able to walk that line? Because physicians, they give you as administrator administrators think of you as a physician. What do you think just really helped you in both areas?
Dr. Robert Pearl (23m 47s):
I believe it helped in both areas. I continued to practice full time, even as I was taking on greater and greater responsibilities. Even as the CEO, I actually work of the operating room during the Christmas holidays. The hard part of being a surgeon, of course, if you can't operate in the leave town, because something bad happens to a patient's problematic. And so take two weeks, I'd see a bunch of patients that go to the operating room. I noticed that people with me were doing it full time. So no one should be afraid of what that might look like. But I had done the cases thousands of times. And usually as I was operating, people already knew me and people sometimes who were the children of the parents might operate on with the class originally.
Dr. Robert Pearl (24m 30s):
So the outcomes were good. And I did that to maintain a lot of the credibility. I also did it because I enjoyed doing that type of work. So people saw me as a clinician, as well as an administrative leader, at least in sort of the very, very end of my tenure as CEO. But for the people listening in who are not inside, if physician run organization, I mean our entire board of directors were doctors. Half of whom had no administrative titles, they were simply clinical physicians practicing. So that type of dialogue and back and forth communication is intrinsic in the organization. And it's not like any CEO appointed by a board of directors of shareholders who has no direct clinical relationship with the people inside the delivery system.
Dr. Robert Pearl (25m 22s):
People saw me as being different than that way, but it is a unique role in healthcare. And so I felt that I had that relationship with people, but I also was very careful. Something I valued highly is that twice a year I'd go to every medical center and there were 19 of them. So it was 38 days that I would spend meeting with individual physicians, hearing their thoughts, finding out their ideas. And as I I'll say course, I brag that I stole all my best ideas from the clinicians providing the care. And my job was to find the best ones out there and then scale it.
Dr. Robert Pearl (26m 5s):
And to the extent that we were effective. And when I took over a Kaiser Permanente, we were middle of the pack and quality. We became number one in the national committee for quality assurance out of a thousand programs. We were lagging around patient satisfaction and JD power and associates who became number one in California. So I feel really good about the things we accomplished, but they weren't my ideas. There are ones that I learned from the doctors that were in each of the medical centers and there were ones then that we could quickly spread everywhere. And again, I want to offer gratitude to the physicians that I lead for their willingness to take on new ways of providing care.
Dr. Robert Pearl (26m 50s):
And that's my hope in writing this book, how the culture of medicine kills doctors and patients, because it is the culture I think, and holds physicians back. But also as you said very much so it's the culture that allows us to be heroes that we can't give up. I mean, look at the Coronavirus. You know, we went to the hospital 12 and 24 hours a day, particularly the doctors in the ed and the critical care units. You know, they didn't have protected gear that they've donned garbage bags and salad lids. When there were no masks, protective gowns available, they knew that every time you're a critical care physician, every time you pass that to through the mouth, into the lung, and it goes through the vocal cords patients, cough, spewing the virus in their face.
Dr. Robert Pearl (27m 37s):
And they did it anyway, this is a remarkable tradition and doctors are hardworking. They dedicate a decade of their life training. I can't say enough positive things, but that doesn't offset the fact that some of these negative ones, maybe we'll talk about them in a second, do exist. And they're areas that we need to improve. Some of them have systemic effect. All of them have systemic causes. I think about it as those two snakes whining around the producers, around the staff and the producers, that symbol, we were on white coats and book covers the systematic issues and the culture issues intimately entwined, you can't pull one thing apart without getting bit by the other.
Dr. Robert Pearl (28m 22s):
You've got to address both of them. And part of that process is acknowledging shortcomings that exists. And with things like chronic disease, things like racism, things like unnecessary procedures that raise cost without adding value. These are realities. Each of them have systemic causes, but all of them also have cultural ones.
Dr. Anthony Orsini (28m 49s):
Let's talk about, let's go there then. So what are the biggest problems with physician culture that are holding us back? You think
Dr. Robert Pearl (28m 55s):
So one aspect is what do we value? You asked me earlier, you know, we value intervention more than prevention. We elevate the interventional cardiologist above the primary care physician, but what does the data show at 10 primary care physicians to a community and you improve longevity two and a half times more than adding 10 specialists. And yet that's not. That was an
Dr. Anthony Orsini (29m 22s):
Amazing fact that I read in the book. That's phenomenal that facts
Dr. Robert Pearl (29m 25s):
And the reasons are cultures have that esteem and respect and position in the hierarchy. If you're individual cardiologists, you go in the middle of the night and you're unblocking, coronary artery. We know who saved the life. We know whose life was saved. If you're taking care, a panel of patients, you save 10 lives through better prevention. No one knows that their life was saved because they don't know they would have died. This is the problem. So it's like hypertension, the number one cause of stroke, major contributor to heart disease and kidney failure across the United States. We control it 50 to 60% of the time. Now some of that is systemic insurance companies don't pay enough for prevention.
Dr. Robert Pearl (30m 9s):
As an example, you know, doctors are too rushed to focus on the areas, but in Kaiser Permanente, we were over 90%. We had a 40% lower stroke at heart attack rates than the rest of the nation, because we had a higher value. A lot of that is the fact that we were paying on a capitated basis. This is the intersection of the system and the culture. So chronic disease is an issue and I'm not blaming the doctors. I'm just pointing it out. That shortcoming that's there, that we should be addressing. Another great example to me is the cost of care.
Dr. Robert Pearl (30m 50s):
The Mayo clinic show that 30% of what we do. Doesn't add any value. We still do it. You know, Tony, when I wrote this book, I started to write the book was December of 2019 2 months before coronavirus came up and I read a report from the federal government that predicted that healthcare costs would rise five to 6% a year every year for the next decade, I did the math calculation of what that would mean on a cumulative basis. 2.5 trillion more dollars, 2.5 trillion. Could we not use that money for prevention, education technology?
Dr. Robert Pearl (31m 30s):
How can we use that money? So many ways better than simply continuing the old healthcare system. And I looked around and I wanted to see a medical organization saying, this is ridiculous. This is absurd. And no one did. That's the culture. We just accept the way we do things today is the right way. And I want to point out that the $2.5 trillion could be used in far better ways than we're using it today. Particularly if we can augment it by eliminating some of these other aspects and racism, you know, where's the culture say the culture says, we treat every patient the same.
Dr. Robert Pearl (32m 10s):
The data says it's not true. Ask doctors why, what patients have two to three times the mortality during COVID-19 as white patients and not point to the systemic issues. They had jobs that they couldn't do from home. So they had to travel by bus and subway to work and live in multi generational homes. Some of them have a higher rate of uninsurance than in the white community. All those systemic issues. There's nothing that's not accurate about that, but didn't explain why early in the pandemic, when a black patient or a white patient came to the ed with exactly the same symptoms, we tested the white patient twice as often.
Dr. Robert Pearl (32m 54s):
And when they had a procedure done, we gave 40% less pain medication. That is part of the culture. Now it's not the racism. That's part of the culture. Doctors are not intrinsically discriminatory. It's the fact we do an out of implicit bias, which comes out of our history, you know, 20,000 years ago, when you inform, appeared on the horizon, we entered the nanosecond, the side, where there was a tribe member to welcome, or someone from another tribe that we better shoot with an hour before they shoot us, that tribalism still persists in our subconscious allows us to recognize people who look like us, have the same skin color, speak, the same language, worship, the same God, whatever point we want to be.
Dr. Robert Pearl (33m 43s):
But it leads us to treat people who are different others, less well with less empathy than we do people who are like ourselves. Racism is not implicit bias. Knowing that it exists and not doing anything about it that is racism. And that is embedded. I believe in the practice of medicine, these are the kinds of things that are just not right. People dying unnecessarily from chronic disease, people going bankrupt because they can't afford the healthcare. People who are treated differently, not as well because of the color of their skin.
Dr. Robert Pearl (34m 25s):
Doctors are not to blame or also not to be fully excused. The system needs to change, but so does the culture.
Dr. Anthony Orsini (34m 30s):
So I'm working on a piece right now, but working on it for a while called the second second. And it speaks exactly to what you just said, that this is tribalism and it's a nanosecond, but let's for argument's sake called the first second. That first second is going to happen. It's in your DNA, but it's what we do with the second. That makes all the difference. And we have to recognize that and work towards that. One of the ways that I've truly believe we can fix things and make preventative care better. It's well known that if you have a relationship with your doctor, if you trust your doctor, even if you met the doctor for the first time and you trust that doctor, you bond, that you build rapport, you're more likely to take your medication.
Dr. Anthony Orsini (35m 13s):
You're more likely to follow up and follow the treatment plan. And yes, studies have shown as you know that they have better outcomes. So if we can teach physicians and practitioners and providers, how to really build that rapport, even if it's in an emergency room, how do you walk in? How do you sit down? How do you introduce yourself? And we did an informal study. Many years ago, we asked mothers, I think it was 50 moms. And I said, what makes you more comfortable? A doctor introduces himself as one of the pediatricians or a doctor introduces himself as the intern responsible for your baby. And 40% of them said they chose the intern.
Dr. Anthony Orsini (35m 56s):
And I said, do you know, an intern doesn't know anything? And he said, yes, but that in turn is taking responsibility for my baby. The other doctor is saying, Hey, I'm just one of the pediatricians so if something does wrong, don't blame me. I'm just a small cog in a big wheel. And so it's all about building relationships. And sometimes we could use that tribalism to our advantage. For instance, we know that African-American patients are more comfortable going African-American doctors and Hispanic patients would much rather who had trouble with English language would much rather go to a doctor who speaks Spanish. That's fine. We can use that to ourselves. You know, I really preach that rapport a lot.
Dr. Anthony Orsini (36m 37s):
I'll go call a mother from the NICU and I'll see a 973 area code cause everybody keeps their cell phones now. And I'll say, that's nice. 973, that's New Jersey, right? Mom lights up. Oh, you're one of me. You're from New Jersey. I'm from New Jersey. So it's all about building that relationships. And that's why I think we have to do a better job in teaching our doctors and nurses, how to bring that personal touch as you saw my Ted talk, how to bring that back. And I think it makes it better for us because I think we'll enjoy that enjoy medicine even more again. And that leads me into professional burnout. And what your thoughts on what we can do about, you mentioned doctors with higher suicide rates, professional burnout, people leaving.
Dr. Anthony Orsini (37m 24s):
What are your thoughts on that? And how can we make that better? Other than what I had said, just getting doctors to enjoy their work.
Dr. Robert Pearl (37m 31s):
So before we get the burn out, let me get one common. First of all, I loved your Ted talk. I thought the story about that physician explaining something at the time of death was so moving and so indicative of the challenges of culture. And he obviously knew it because he told you afterwards blown it, but he still did it that way because that's how we've been trained in his residency. And most likely he trained a lot of other people that way until we figure it out, it was the wrong way to go. And I can't emphasize enough what you're saying. This ability to build trust with patients, you know, in marketing, there's a notion, don't tell people about features, tell them about the benefits, establish that relationship.
Dr. Robert Pearl (38m 17s):
You know, one of the things I used to do that would be remarkable to people is I always give my home phone to patients. I mean, after 10,000 people, 10,000 people could be calling me home every night, three calls. And the entire two out of those three had problems that I wanted to immediately know about. One call in all these years because patients respect that and their time, they're not going to take advantage of them or for the patient to know I have the doctor's home phone. Imagine how much better they slept that night. And I love what you said earlier about the fact that what you teach people is not how to convince people.
Dr. Robert Pearl (38m 58s):
It's how to express the trust and the caring that's inside themselves. Because when you learn medicine, hide your emotions, never let yourself become exposed as exactly the opposite of what needs to happen. And that leads to the issue you're raising about burnout. So if you ask doctors about what causes burnout, they'll give you three reasons. It's very consistent, but then a lot of studies, number one, I don't get paid enough, which means I see too many patients. Number two, I have two new bureaucratic tests, particularly around getting approval for the things that I do. And number three, there's this computer that gets between me and my patients. So literally between me and my patients, all those parts disrupt the time and the experience with patients.
Dr. Robert Pearl (39m 43s):
And they're all right, every one of the needs to improve, but they don't fully explain the problem. And that's what I think we need to understand because in this pernicious part of the physician culture, status the hierarchy is very important. And if you look inside the data on burnout, you start to see some inexplicable differences. So we look in the pre COVID period, the specialty that was the most burnout was urology or urologist earn almost a half a million dollars a year. They earn double what pediatrician's earned 10 points more burned out.
Dr. Robert Pearl (40m 26s):
They can't be simply the money and the number of patients being seen per day. And if you compare urology, that's one of the most burnout against orthopedics ophthalmology too, are the least burned out specialties. These other surgical specialties have to get the same authorization, go through the same bureaucratic tasks. They use the same computer systems to how do we explain a 25 point difference? And the answer is, is this hierarchy in the hierarchy that we spoke about earlier, the puts the interventional cardiologist at the top and primary care at the bottom when it comes to urology in 2010 urologists were not very burned out. They were pretty happy.
Dr. Robert Pearl (41m 6s):
And then what happens? The U S task force on preventive services stops recommending the PSA. So the number of men diagnosed with cancer who need prostatectomy start to decline. And then we learn that watchful waiting is offered as good as intervention without the risk of impotence and urinary incontinence. And the centers of excellence start to happen more and more urologists, stop doing this operation. And why is that significant? Because the prostatectomy that's been done in the last decade is a robotic prostatectomy, a star wars like procedure elevated status. And now if you're not doing the star wars operation, even though you're making just as much money, your position in the hierarchy starts to drop and much like Michael Marmot is a sociologist in England is pointed out the relationship that status is important as money, low status negatively impacts mental health and physical health.
Dr. Robert Pearl (42m 9s):
And people have found that a dropping status is the worst in terms of your wellbeing, you become unfulfilled, dissatisfied, and fatigue is, or the triad of symptoms of burnout. So this is I think, a major issue on top of the problems that exist relative to systemic issues in medicine. And I think the second part that's happening in medicine in general, why 44% of doctors are burned out. You know what I'm talking about 10 or 20%, we're talking about almost what's happened to medicine overall. And in the 20th century, as you mentioned earlier, the doctor had all the knowledge is very paternalistic type world, very much vertical hierarchy.
Dr. Robert Pearl (42m 59s):
That's gotten flattened as patients go to the internet and bring information into play. They don't see the doctors, the ultimate authority anymore, they see it as an advisor and they will make the final decision. We see physicians now a channel for what patients do, and they don't see that as being a major part of their job. Their job was to offer expertise. And now they're having to evolve into helping patients get better, very uncomfortable. These factors, I don't know if they are 20% of 40% or 60% of the problem, but if we don't address those along with the systemic, we're not going to improve burnout.
Dr. Robert Pearl (43m 44s):
And I believe, and this is where I think some of your listeners may disagree, but I believe we're not going to be able to address either the problems with patient outcomes or the physician culture, unless we can evolve for a fee for service world that simply rewards volume and complexity to one that is prepaid capitated, whatever word you like to have. But now all of a sudden, a capitated world at the delivery system level, not the insurance delivery system prevention becomes more important. Avoiding the complications for chronic disease, patient safety.
Dr. Robert Pearl (44m 27s):
You stopped doing the 30% of the things that don't add any value you start offering telemedicine not as simply an inferior means of an office procedure, right? An opportunity to make a diagnosis earlier, provide higher quality and more convenient ways. You start engaging with patients differently. And I think in that process, not only we improve clinical outcomes, but we will elevate physician satisfaction. You know, I always think back to many of the trips I did around the globe doing volunteer surgery on kids with cleft lip and cleft palate and have the members of the team, they spend 10 days in a central American country.
Dr. Robert Pearl (45m 13s):
It was hot. There was no air condition. They ate rice and beans had GI upset. They come back filled with energy. I think about a doctor that volunteered and we paid his way to go to Liberia, to take care of patients with Ebola, he had to have IV's in his arm, because he was sweating so much in the protective suits. He would have otherwise passed out he was in the happiest human being I've ever met when he came back, this purpose and mission. I think that we've given up some of his, the rod insurance stuff, drug companies, hospital, administrators, they have taken it. We also ourselves really to give it up voluntarily.
Dr. Robert Pearl (45m 55s):
And I think in that process, we've robbed ourselves of some joy and certainly a lot of fulfillment and satisfaction.
Dr. Anthony Orsini (46m 3s):
So I couldn't agree with you more and you're right. All these aspects are really putting a lot of pressure on physicians. What I try to talk to physicians about when I give my communication workshops is yes, you have the electronic medical records. You have the hospital, administrators you'll have all the extra things that you have to do. I mean, every day it seems like you're proving that you've got to get CMEs and you got to take this and you, but here's the thing. When you go into the treatment room and you meet a patient where you go into the hospital room, no one else is there. It's you and the human being on the other side of the table. And that's where you're in total control as a doctor.
Dr. Anthony Orsini (46m 45s):
And you could make those the next five or 10 minutes, a meaningful interaction between two human beings. And when you have a connection between two human beings, whether it's at a party or it's in a treatment room now, of course, if it's an emergency or someone dying, there's difference, but either way, all that stuff that's out there goes away. Those are your 10 minutes to be the doctor that you wanted to be when you first started. And no one can take that away from you. So I try to get doctors to remember, yup. I feel the same way I'm experiencing it right now with my job.
Dr. Anthony Orsini (47m 25s):
But when I'm speaking to a mom about a baby, nobody is there. There's nobody telling me about CME credits or electronic medical records. And I can go do my EMR later on. This is my time that when I leave the 10 minute interaction, part of my book, I sent it to you is, you know, it says it's hard to fire your best friend. When I leave that interaction for 10 minutes, I feel like I had a best friend and you will go home happier and remind yourself why you went into medicine in the first place. And I think that's where we have to start. So just my little plug on that, but I really truly believe that. So we're getting down to the end here. I have 10 more questions, but we're not going to be able to get to those. So I'll finish with a question that I always finished with, since this is about difficult conversations and we've had some, your whole book is a difficult conversation, basically with doctors and healthcare providers, what do you think is the most difficult conversation that you've had in your life?
Dr. Anthony Orsini (48m 20s):
And it could be a type of conversation if you don't want to get personal, give us some advice on how you navigated through that.
Dr. Robert Pearl (48m 26s):
There was difficult conversations I had have had to do with families of patients who have died, that I was part of the death process. In the book I talk about a young girl and Cathy who I consulted on for a necrotizing fasciitis say severe infection of her arm and had to make a difficult decision around, opening it up and being able to take out the dead tissue that was there and ultimately her demise. And I had to tell her parents, this is their only daughter.
Dr. Robert Pearl (49m 6s):
They weren't going to have any more family. This was their pride, their joy. She was a great student. She was an athlete. She played soccer. He couldn't have better, more adoring parents than Kathy. And now her daughter, after a battle with leukemia and a surgical procedure was dead. And I had to I'll say tuck in my own emotions because I had to, in that moment support them. I had seen the impact of death on my cousin Alan's death on my aunt and uncle that I also talk about in the book. And I knew what the family would be going through on. I think that was one of the most difficult conversations to be able to tell them the truth that their daughter was now dead.
Dr. Robert Pearl (49m 54s):
And we had done what we could do, but then I was sorry for their loss. And I had to have that conversation in a way that I could help them if only a small amount to be able to go to sleep that night. And then I had to twist and turn, stay up most of the night and the next morning I had to get up again. Cause there was another child, another family, this one with a cleft lip who needed my skill to repair it. If I was still thinking about Cathy her parents, I couldn't do my best for this next child, the rest of her life. And I think in that enrollment, I don't know that the conversation was the sole point that I was saying was so hard, but the tremendous emotion going by and the sense that almost no matter what I did, I couldn't make it right.
Dr. Robert Pearl (50m 46s):
And that as a physician is probably one of the most difficult things that we have to accept about the profession we've chosen. It's the price we pay for our patients. And I think in the end it gives us the purpose and the meaning and the mission of the wonderful choice of becoming a doctor and participating in the practice of helping people get healthier.
Dr. Anthony Orsini (51m 11s):
Well said, as you know, that my life's work is about teaching doctors specifically in the beginning was to teach them how to break bad news. And that kindness matters. There is a right way and a wrong way of doing that. And as I it's been often said that if you do it correctly, the healing can start with the news. And if you do it incorrectly, you're going to really mess that up. And so it's important to navigate. I agree. That's the most difficult conversation to have with a family. So thank you for that. Robert, this has been great again, I'm trying to keep this less than an hour because I have about 10 more questions, but maybe we'll have you back on, but it's been a real pleasure. And an honor to get to know you, the book is called uncaring.
Dr. Anthony Orsini (51m 51s):
Robert. What's the best way for people to get in touch with you.
Dr. Robert Pearl (51m 53s):
The best place to go is my website, Robert Pearl md.com. There, they can learn more about the book. They can sign up for my monthly musings that comes out the second Tuesday of every month. That has a lot more information on all these different aspects, both of the system of medicine and the culture of medicine, engage with your friends. Think about the topics that are there. Let me know your ideas. I have my thoughts, but I recognize they're certainly incomplete at this point. As we try to make American medicine, once again, the best in the world. Thank you, Anthony for having me today.
Dr. Anthony Orsini (52m 29s):
Fantastic. If you enjoy this podcast, please go ahead and hit follow on your favorite podcast episode. If you want to get in touch with me or find more about The Orsini Way and the programs that we offer, you can reach me@theorsiniway.com. Thank you again and thanks everyone for listening. Well, before we leave, I want to thank you for listening to this episode of difficult conversations lessons I learned as an ICU physician. I want to thank The Finley Project for being such an amazing organization, please, everyone who's listening to this episode, go ahead, visit The Finley Project .org. See the amazing things they're doing. I've seen this organization literally saved the lives of mothers who lost infants. So the find out more go to The Finley Project .org.
Dr. Anthony Orsini (53m 9s):
Thank you. And I will see you again on Tuesday.
Announcer (53m 17s):
If you enjoyed this podcast, please hit the subscribe button and leave a comment and review you. Contact Dr. Orsini and his team to suggest guests for future podcasts, visit us@theorsiniway.com. The comments and opinions of the interviewer and guests on this podcast are their own and do not necessarily reflect the opinions and beliefs of their present and past employers or institutions.