Difficult Conversations Podcast
Lessons I Learned as an ICU Physician
Episode 142 | May 4, 2021
Helping Parents Of Premature Babies
Nick Hall and Laura Platt-Kilstein
Founder of Graham's Foundation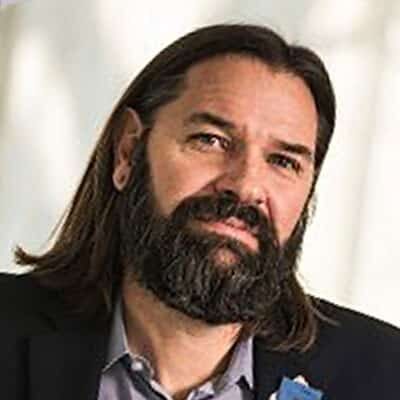 Welcome to Difficult Conversations Lessons I Learned as an ICU Physician with Dr. Anthony Orsini. As a Neonatologist, I'm exposed to a world where about ten percent of all babies born in the U.S. will need to be cared for in a neonatal intensive care unit. For the parents of these sick babies, their plans of having a healthy baby that they can take home with them in a few days are shattered. A majority of the babies admitted to the NICU do well, but some do not, and they spend many long days in the hospital with a series of good days and bad days, and sadly some do not make it. These parents find themselves members of a group that no one wants to be in, and nothing can prepare them for the journey they must face. I am so happy to have as my guests, two members of an incredible organization called Graham's Foundation. Their mission is to support, comfort, inform, and guide families who experienced a premature birth. First, I have Nick Hall, who is the Founder of Graham's Foundation. His twins, Reece and Graham, were born at twenty-five weeks and Graham sadly died after forty-five days. Also joining me is Laura Platt-Kilstein, whose son was born at twenty-six weeks and is now a high energy four-year old.
Nick shares the story of the birth of his twins, Reece and Graham, and his first experience in the Neonatal Intensive Care Unit. Laura shares her story of the premature birth of her son, and the conversation she had with her own doctor when she found out she was having her baby so early. Nick talks about the difficult conversation he had with the doctors about the twins, and even more important, the emotions of the Neonatologist after the birth. We learn about the difficult decisions that Nick and his wife had to make and about Graham's journey up to his last day. Laura tells us the amazing story of her son, Joshua, who was in the hospital for ninety-nine days. We learn about Reece's remarkable journey, spending one hundred and nineteen days in the hospital. Nick explains his personal experience as a father, the grieving process and the team approach he felt from everyone around him. We also learn what made him start Graham's Foundation . Find out why he says it really started the day Reece and Graham were born. Laura tells us what why she become a mentor and how she decided to get in touch with Graham's Foundation. Nick fills us in on all the wonderful things Graham's Foundation offers people who need help, such as the different care package programs, mentors, MyPreemie App. If you enjoyed this podcast, please hit follow, and download all the previous episodes. Go ahead and download this episode now!
Nick Hall (2s):
Well, I didn't know what we were about to embark on. I knew that it was going to be a roller-coaster and I knew that it was going to require me to be something more than I probably had known myself to be in my life. So it just took on the approach of I wanna use and be present to this experience as fully as I can be, no matter the outcome. So that in the future, if there's an opportunity to do something, to say something, to share something that could make a difference for someone else, that I'll be able to do that.
Announcer (46s):
Welcome to Difficult Conversations Lessons I Learned as an ICU Physician with Dr. Anthony Orsini.The Dr. Orsini is a practicing physician and President and CEO of The Orsini Way. As a frequent keynote speaker and author Dr. Orsini has been training healthcare professionals and business leaders how to navigate through the most difficult dialogues. Each week you will hear inspiring interviews with experts in their field who tell their story and provide practical advice on how to effectively communicate. Whether you are a doctor faced with giving a patient bad news, a business leader who wants to get the most out of his or her team members or someone who just wants to learn to communicate better, this is the podcast for you.
Dr. Anthony Orsini (1m 32s):
Well, Welcome to another episode of Difficult Conversations Lessons I learned as an ICU Physician. This is Dr. Anthony Orsini, and I'll be your host again this week being a Neonatologist, I'm exposed to a world that fortunately only a small percentage of parents have to endure. Statistically, about 10% of all babies born in the U S will need to be cared for in a neonatal intensive care unit. And for those parents of these very sick babies, there are plans of having a healthy baby that they can take home with them in a few days are shattered. Although the majority of the babies admitted to the NICU do well, sadly some do not. Many have long hospital stays with a series of good days, followed by bad days. And sadly, some of them do not make it.
Dr. Anthony Orsini (2m 14s):
These parents find themselves members of a group that no one wants to be in and nothing can prepare them for the long journey they must face. That is why I'm so happy to have as my guest today, two members of an incredible organization called Graham's Foundation. Graham's Foundation's mission is to support, comfort in form and guide families who experienced a premature birth. They collaborate with the healthcare community and parents of preemies to improve the well-being of pre-term babies and families. First, we have Nick Hall with us. He was the founder of Graham's Foundation. Nicholas has had many titles over the years, but the one he is most proud of being as a dad of Reece and Graham named after his son who was born at 25 weeks gestation Graham died after just 45 days.
Dr. Anthony Orsini (2m 58s):
It was Nick's vision and desire to start the Graham's foundation so that no parent who goes to the experience of prematurity alone. We also have the pleasure of having with us Laura Platt Kilstein, who was a micro preemie parent member of Graham's Foundation. Her son was born at 26 weeks in January of 2017, and he is now a super high energy four year-old. She became a parent mentor in January of 2019, and she was drawn to volunteering to offer Premature parents the support that she had desperately wanted when she was going through the experience. Welcome Nick and Laura, thank you so much for taking the time to be with us today.
Nick Hall and Laura Platt Kilstein (3m 38s):
Well, thanks. Thanks for giving us the opportunity.
Dr. Anthony Orsini (3m 41s):
So I'm really happy that the universe brought us together and through a mutual friend in contact and many people, as I said in the introduction, really don't know what it's like to be in the world of neonatology. I live it every day, you've lived through it. And so the more that we can educate people about this, I think the better it is. And also I want to tell people from the top of the mountain about Graham's Foundation and how wonderful it is. So I think its probably just best to start out if you will, or Nick, I really want to hear your story. And how do you share with the audience of your story of Reece and Graham and, and how you start at the foundation that I think that's a great way to start.
Nick Hall (4m 19s):
Thanks Dr. Orsini. I remember Jennifer and I had a brief tour of labor and delivery and we did a quick walk by the neonatal intensive care unit. You know, it was kind of a standard tour for the expecting Parents and we were at a high risk pregnancy having gone through in vitro fertilization to become pregnant and then having twins. So we have some awareness of the potential risks, but this was probably only a couple of weeks before our world was turned upside down. So looking back, I think there's so much and we were first-time parents. There's so much that you're concerned about and worried about. And I think if you spent too much time talking about the risks of premature birth and what that could mean, that would probably scare a lot of parents away from ever wanting to become a parent.
Nick Hall (5m 8s):
Looking back, I'm not surprised when they did a quick walk by at the NICU and didn't spend too much time. Fortunately it looking at inside. But needless to say within a couple of weeks, Jennifer was put on bedrest of what we hope four would be several weeks of bed rest, but it turned out to be only, not much more than a week and gone in and out of the labor and delivery a couple of times for being watched. But then the last admittance only lasted three or four days. And I remember the advice was whatever you can do to try and avoid having your twins be delivered on either the weekend or a holiday.
Nick Hall (5m 51s):
So sure enough Thanksgiving day or 2006, the attending doctors said the risk to Jennifer is significant. We know the risks for Reece and Graham, but the risks to Jennifer are significant as well. So she had been through the magnesium sulfate, drip and all the horrors of that. And it was really nothing more. They felt that they could do to give with Jennifer and her twins a chance. So that day you get an emergency C-section 25 weeks or three days gestation. That's my memory serves and you can imagine they were just a little bit over a pound each day and I'll never forget as we were going from the delivery room to the neonatal intensive care unit where they would both be intubated the look on the Neonatologist's face.
Nick Hall (6m 45s):
And I did not know what was going on, but I could tell that it was serious based on the look on her face. So that was kinda my first experience in the neonatal intensive care unit.
Dr. Anthony Orsini (6m 58s):
Why don't we ask Lord to just tell us at the beginning of her story with her premature birth and that we could kind of talk about this day and some of the conversations that you had during this day. And of course we want to talk about Graham.
Laura Platt Kilstein (7m 11s):
Yes, That, thank you. So this was my first pregnancy. I had gone through IVF with my husband. I was considered maternally old or whatever, the, whatever they can say that, but there haven't been any specific signs that there was a problem or are there any risks with the pregnancy? And honestly, I didn't know that I had gone into labor. I was actually at home and my water broke, but I hadn't yet taken the birthing class. Tell me what that was supposed to be like. And I'd already had a little bit of the pregnancy related incontinence issue. So I just thought that's what that was. And it just didn't stop, but it was like 10 o'clock at night.
Laura Platt Kilstein (7m 54s):
And I was like, well, I don't know what this is. Instead of calling the doctor, I was like, Oh, well I think its probably just the other stuff that I was having and I went to bed. When we got up in the morning there was blood, so then I was like, okay, there's obviously something going on here. I called my doctor and the doctor was on a weekend And doctor was like, do you need to get to the hospital now. And that, and I still didn't know why, because I wasn't having any contractions or feel any labor. I got to the hospital. My doctor met me at the labor delivery and they hooked up the monitor's and she was like, you're in labor and your water broke. And because your water broke we really can't do anything.
Laura Platt Kilstein (8m 35s):
Or if it doesn't advance, we'll just keep you in the hospital in advance rather quickly. They didn't really tell me what was going on. Other than they move me to a different room and said you were in labor and we don't know how long you're going to be in labor. And but you're in active labor and they had a nurse from the NICU come in to the room and say, your baby will be born early. So he'll be taken. So the NICU, but at the hospital that I was at had a NICU, but they didn't have a high enough NICU. So they brought in the Neonatologist and they said that once the baby was delivered and stabilized, they were going to send it to a different hospital. So my son was delivered at nine o'clock at night of January 15th and I didn't even get to see him.
Laura Platt Kilstein (9m 18s):
They have a whole bunch of people around him and intubated him and everything and then took them away and then still stayed there, like not knowing exactly what was going on. They came back and when the ambulance was coming to transfer him and I was allowed to see him in one of the, like the incubator type things and the left and then my husband left and followed the ambulance with the other hospital. It wasn't that far away, but my mom stayed with me and everybody that was there just to left. And I have no idea what was going on in until that next day. And there were so many things breaking through my head. 'cause, you know, it was 26 weeks. So I knew that it wasn't that bright to be born that early, but I didn't know what that meant.
Dr. Anthony Orsini (9m 56s):
So at that point in your life, as I heard a social worker say, and really I love the way you put this, both of your lives were redefined that day. And you went from expecting parents to parents of extremely low birth weight infants with all that kind of a whirlwind going and sadly for Laura didn't even get to stay with her baby. And that's always a very difficult. So as Nick and I talked about and many people, know from the audience that I've been teaching at a program called breaking bad news for the last 10 years, and we've done thousands of doctors in workshops and it's something that most people don't realize that doctors don't have any training in this. So the first bad news that you heard among many, I guess we can start with Laura.
Dr. Anthony Orsini (10m 38s):
Was there going to have this baby? So do you recall that conversation or when did you feel about that conversation? And do you remember anything?
Laura Platt Kilstein (10m 46s):
Yeah, I do. I remember so many minor little details. I just know where my husband and I we're in a labor and delivery room and hooked up to the monitor. My doctor came up to me and she was, she had tears in her eyes and she's like, you're going to have this baby. And I'm a really hysterical, no I can't. No. And then just sort of it as well, I guess they have to do this. And I kind of almost felt like something else was, it was happening to me, but I wasn't there. I was sort of going through the motions until they came from time to actually deliver and push. And then I started panicking again. I suppose if somebody who maybe had explained a little bit like what I was going on or what was going to be the process or what to expect, that probably would've helped a little bit.
Laura Platt Kilstein (11m 26s):
But I mean, I know my doctor and just, it just so happened that I went into labor when my own personal doctor was on call from the OB GYN he group and she was crying. She looked scared. And so that it didn't make me feel comforted, but I also felt like at least like she was in this with me.
Dr. Anthony Orsini (11m 43s):
So that's a really important that you said that and after interviewing hundreds of parents about the time that they heard the bad news and patients, this was a common theme. The appreciation that you have, that your doctor had a tear in her eye or was crying. And that she was really in the moment with you. We had a guest, one of the early guests on this podcast, Noelle Moore, Noelle Moore lost a child shortly after birth. And she now runs a project that's one of our sponsors called the Finley project, which helps mothers who've lost babies. It's an amazing organization like yours, but Noelle Moore still describes really to the very smallest detail about a teardrop that fell from her doctor's eye that landed on his beige khaki pants and she remembers the exact spot.
Dr. Anthony Orsini (12m 30s):
And so that's just the, the power of communication that I think. So Nick, how about you all have a sudden this conversation? One of the things that we say in this podcast is at every critical moment in your life starts what a difficult conversation. And certainly that would apply,
Nick Hall (12m 45s):
Right? Yeah. And for me, Jennifer was quite ill for several days. And so I was the interface almost exclusively with the doctors, both with, as it relates to Jennifer, but also with Reece and Graham. And I don't remember a specific, there are so many conversations. I can't remember the specificity of the conversations, but I do remember the energy. I'm very much a kinesthetic. I know that's how I communicate very much feeling and emotions. And so I can remember the emotion of the Neonatologist as our twins were transported to the NICU. It was similar, maybe a S ups sadness or upset as Laura spoke, but it didn't believe me with a feeling of hope.
Nick Hall (13m 33s):
So it was a feeling of, Oh, this is bad. I was what I was allowed to with this is not good. And then as I think about transitioning into the NICU after the twins were intubated and I guess had they're, you know, the term I forgotten it, but the, you know, the first 20, the golden hour an hour. Yeah. Right. And everything's great, I think is fantastic.
Dr. Anthony Orsini (13m 56s):
For those of you who don't know, the he golden hour is a timeline that Neonatologists use for the very sick premature babies. And studies have shown that if we can get them intubated and stabilize and put all of their lines in within the first hour that their outcomes are a little bit better. So yeah, there's a lot of rushing. And as a neonatologist, I have to balance that soft-spoken time with the parents, with the fact that I know that there's a clock ticking.
Nick Hall (14m 21s):
Well, I think we got to take it to take action. And if we can explain what we're, you know, it was just so we can later. So I just, I do remember there were over time that there were a certain Neonatologists that I would have a conversation with. If we had to talk about sort of, it can be the hard facts, give me the details. And then not that every Neonatologist didn't have the capacity for that, but then there was some where clearly, if we want it to have a softer Conversation and more emotive and more, what should we do? And we're thinking about the process, the journey, and there was a particular Neonatologist that we really leaned on for those conversations and the same thing with the nurses.
Nick Hall (15m 4s):
If we found some were very emotive and some were more technical and in time, I knew which one I wanted to put a new line in if, and when that was necessary, if I had my choice for my option. So a part of it for me, it was not expecting every doctor and nurse to have the same skill sets. It's a team approach. And over time, recognizing that and understanding that and being able to know how you have an idea that I have a sense of maybe who to talk to her, who to approach depending on what we needed to needed to talk about.
Dr. Anthony Orsini (15m 41s):
So now they are admitted. We are within the golden hour and Laura doesn't have her baby with her in the same hospital. That's got to make it even harder. And then we start this long journey. Nick, let's start with this. So there's this 45 days journey of Graham. So tell us about Graham and what happened at the
Nick Hall (16m 2s):
While we quickly learned a lot right? So Graham was a baby B. So he was a guest sucking off the fumes of Reece if you will, within the womb. And so while they were born minutes apart, they were not developmentally minutes apart. You could just tell Graham was smaller, was less mature. And of course he learned statistics over time. That graham was male, of course. And he was a Caucasian. And as long as we are not as well developed. And so you just need to catch some breaks and he just didn't catch any of the breaks that you need too. And it was never a really successful at breeding on his own, his intubation It came out for some reason after maybe 35 days or so, we decided to give it a go.
Nick Hall (16m 53s):
Maybe there was a reason why many ad it was like you had a good maybe 12 hours or 24 hours. And then quickly went, kind of went downhill from there. And the last, probably it was several days. It probably was longer than several days at it, but he was the concern every day, doing the blood gas at the end, they were throwing everything. But the kitchen sink, it felt like in the final days, we knew that. I think we felt that if he were to somehow have eventually be able to survive, given the trauma that he had to endure, the things that we could see physically, and just kind of understanding that the ability for him to have any quality of life, it was really no longer are no longer viable.
Nick Hall (17m 44s):
And we had time to think about it. I had a chance to talk to another parent that had to make the same decisions, we knew that was, we knew it was the right decision and the best decision for Graham.
Dr. Anthony Orsini (18m 9s):
Of course, they'll have to, all these years you could hear Nick's voice and how emotional he is. And that's a decision that no parent should ever have to make. It's a decision that as a neonatologist, I've been involved with more often than I'd like to say, but one thing I can say universally is that these difficult decisions that parents have to make are always done out of love. And that's a universal thing that I have seen, and I could see that Nick still struggles with it, but that is also was one of love. And I'm so sorry, Nick, that you had to go through that and why you got to yourself.
Dr. Anthony Orsini (18m 49s):
I want to talk about how you turn that into the Graham's Foundation and turned this tragedy into it. Laura, your son fortunately did well. It sounds like by it, I'm sure as I say to all of my patients, if it's two steps forward and one step back, so there must have been some incredible bad days and good days. How long was he in the hospital?
Laura Platt Kilstein (19m 10s):
So Joshua was in the hospital four 99 days. Yeah. It was like a week or so. It was so I was like, Oh, I didn't get to see him until I was discharged from hospital. So it was like two full days before I got to see him. And he initially for like the first, very few days, like everything seemed to be going okay. They actually extubated him. And then the doctors and nurses kind of said that some preemies run out at the gate really, really great. And then in the mail, after about a week or so things start to go downhill or there are complications arise. And of course that's what happened. He, he went into kidney failure.
Laura Platt Kilstein (19m 51s):
They explain to us about the PBA and the issue about it, not closing, but because he was in kidney failure, they couldn't try to even attempt to close it medically or that they were going to have to do it for a surgery. So she had a PDA ligation and I think like 29 weeks, 20 to 29 weeks. And it just seemed crazy that if a baby that was not, it barely weighed two pounds, was going to have an actual surgery. And the surgeon that did it was like he kinda made light of it is that this is so routine for me. I could do this with one hand tied behind me back and it would be the eyes closed. And I, my husband was like, Whoa, it was like, I'm just kidding. I won't do that. So it was a, it was an attempt at humor that didn't necessarily go too well.
Dr. Anthony Orsini (20m 35s):
How's that make you feel when he did that?
Laura Platt Kilstein (20m 37s):
To me, I was like, okay, well, if this is so routine and this was no big deal, it, my husband and not take it that way. My husband met me and my husband were nervous, but once they did the tubal ligation, it was amazing. The first time you got to see him afterwards, his color, a change, he was taking it as opposed to like the grayish pallor have being sickly and took on another week or two for his kidney function to, to go back to normal. So then my husband and I approached, okay, this is okay. And then they hit you with the retinopathy of prematurity.
Dr. Anthony Orsini (21m 7s):
Well, that's a, retinol disease of newborns and a premature babies.
Laura Platt Kilstein (21m 11s):
So I just said, Oh, well, there was going to be a, a retinologist type of knowledge is gonna come through it. And they come in every so often and check all the babies. And they came in and of course they said, well, he had some ROP because he was on oxygen. So that was one of the things that they had to monitor and eventually correct itself at the time he was two years old. So we were all fortunate about that. And then he got to, would they like the graduate faze from the micro premium room to a regular NICU room. And then they moved him there. And that was kind of like a culture shock too. My husband and I, because in the micro premier room, they were keeping the lights low. Everyone was talking quietly, the monitors returned down. They were just sorta trying to recreate that the womb type of environment and cluster care and everything.
Laura Platt Kilstein (21m 56s):
And then we got into the, I call it the adult, baby room and it was a shock because there were so many babies, the lights were bright, there was more noise. And it got to be really difficult because you would see lots of babies come in and leave from your still there. And we were still there. We're still there when we were still there. Or the other hiccups that we had is he went home on an NG tube when we tried to transition it into a bottle of feed around like 33 weeks. And he wasn't doing it for whatever reason, the speech therapists was, they were just going to wait until he's discharged, do anything. And when that news came to my husband and I live in a full panic mode, because what would that be like, how are we going to do that?
Laura Platt Kilstein (22m 37s):
And I would say a credit, the nurses were really good with us practicing on dummies, practicing with our baby, but basically being our cheerleaders. And like you are going to be able to do this. And if the line comes out, you're gonna be able to pull it back in and that you're going to be able to do this. You guys can do so much. You don't realize how much you can do it. It will be fine. You will be fine. And I guarantee that if the nurses hadn't taken literally days and days of simply telling us over and over that you can do this. It's okay. It's not the ends of the world. I don't know that things would have gone as smoothly when he was discharged.
Dr. Anthony Orsini (23m 11s):
Communication is so important and as to be effective and compassionate, and now he's doing well, right? He's how old is he now four?
Laura Platt Kilstein (23m 20s):
He is four and from a physical standpoint, he doesn't have any residuals. He was a little smaller than kids, his age, but my husband and I aren't real tall to begin with. So all our pediatrician was like, well, maybe he got us a little shorter end of the stick, but you, no, he wasn't gonna be a giant anyway. So we're very fortunate. And we have been told by doctors, I had ever see him, the different doctors that we gone to be thin going to see a kidney doctor for him just to keep an eye on everything. And everybody else says that, like, it's a miracle that he is where he is today. And I a hundred percent credit, the NICU, you know, doctors and the nurses took care of him because they were like for him to have been born so early and have grown out of every issue that came out because he was a preemie, It's just amazing.
Dr. Anthony Orsini (24m 10s):
That's a true blessing. And so Nick back to you, and I wanna thank you for really sharing the emotion with the audience. It's an unimaginable feeling that almost no one has. And so thank you for sharing. I know this was not easy for you, but I do want to move on to that experience. Reece did Well, correct the rest of the way. Reece is doing okay?
Nick Hall (24m 35s):
Yeah, Reece is doing okay. It was a journey. It was a 119 days. So a bit passed her due date. We were home for a couple of weeks. She developed what we thought was hydrocephalus, and that was a case. So if she needed an emergency shunt. The journey did continue. As parents have premature babies discover that graduated from the NICU to the home on the one here, it is a celebration in, and all of the responsibility is yours. And you don't have doctors and nurses at your bedside to answer on that.
Dr. Anthony Orsini (25m 8s):
So all of a sudden, you don't have this monitor monitor in your baby. Like we always thought it was kind of odd. The hospital will not let you come off the monitor until the babies discharged, but then you get that one parent said to me, can I take my baby off the monitor? It was like three hours before discharge where the lawyer's and the legal people won't, let us do that. And she goes, yeah, but it, in about three to six hours, I'm gonna be at home. And I said, I thought that it was kinda hard. So let's talk about that. Sadly Graham passes and there was an incredible moment with you and your wife and the sadness that goes along with it still happening. What made you then at one point, say, I'm going to start this foundation of what was your thought about the Graham's Foundation? And when did you start it?
Nick Hall (25m 50s):
In some respects, I started it at the moment Reece and Graham are born. And that's because I was aware that everybody wants to have a great story of if there was a miracle, they made it through our, and we were fortunate. Aren't we lucky? And I know that not every story ends up that way. While I didn't know what we were about to embark on I knew that it was going to be a roller-coaster and I knew that it was going to require me to be something more than I probably had known myself to be in my life.
Nick Hall (26m 32s):
So it was just took on the approach of, I don't want to use and be present to this experience as fully as I can be. No matter, the outcome so that in the future, or if there is an opportunity to do something, to say something, to share something that could make a difference for someone else, that I will be able to do that.
Dr. Anthony Orsini (26m 59s):
Right. 'cause, there's really nothing out there for parents of premature babies. Like I said, its a small group of people and we had, I had a patient once that wrote it, a photo journal book called catching media rights about the journey of a Premature baby. And she wrote her because she said there was nothing out there to help me. And there is nothing to prepare me for this experience. I'd like to ask you a question, Nick, because of something that I've always wondered, what are the special circumstances about being the father? And I'll tell you why. I asked that. I always tell them in my classes and workshops, especially during the death and dying that many fathers have shared with me, the contrast between trying to grieve, but feeling a responsibility to help the mom or your wife get through that.
Dr. Anthony Orsini (27m 47s):
And many times I'll tell the nurses to make sure that we don't ignore the father or it was around the mother and she was holding and the father's sometimes tests in the background, just out of curiosity. Do you feel that it's a special circumstances where the father or a different, I should say, not special?
Nick Hall (28m 1s):
You know, I may have had a bit of a different experience myself personally, but, and that is because I was there every day. I was able to through fortunately my employer and my manager, my team, and they were totally on board and supporting me. And I was doing a lot of the communication with friends and family in terms of sharing, I guess it was in Facebook updates, blog updates, I think back 15 years ago. But I was there every day. I was at the bedside along with Jennifer and I was communicating right alongside when they were grand rounds, et cetera. So I think we had a very much a team approach. And so I always felt included because I was also there and being a part of it.
Nick Hall (28m 48s):
That being said, I was certainly an anomaly when I looked around and I think a similar probably experienced a Laura of a room of maybe a dozen micro preemies. And I typically was the only father that was there for such an extended period of time. So more,
Dr. Anthony Orsini (29m 7s):
The times the fathers have to go to work and as somebody who has to go to work, they don't get the time off. It's a difficult situation. Yeah, totally.
Nick Hall (29m 15s):
Yeah. I mean, there's all sorts of other things we can go into about and things of that nature and why it's difficult for both parents, but typically often times, especially the father because the mother is and rightly so the closest connection physically to that baby or babies. So I think father is routinely, it's like we are the ones that are responsible for doing things or fixing things or the logistics and that kind of thing. That frankly, if your baby, as a patient in the NICU, there's really not a whole heck of a lot for you to do and day in and day out and not a whole heck of a lot happens unless it's something that you'd prefer not to have happened.
Nick Hall (30m 0s):
And so I know it can be a challenge for other fathers, not to feel included in there for not to feel empowered, to help with making decisions when those decisions need to be made.
Dr. Anthony Orsini (30m 14s):
Laura, did your husband have to go to work? Do you think it was the same experience for you and him? Are you and he or different?
Laura Platt Kilstein (30m 22s):
So I would say obviously at the initial, you know, when we were separated and who was not the same experience, but since he just was our only child, so we both were there every day. We no, I was fortunate with my job to be able to kind of shift my schedule around so that I could start earlier in the morning and then would leave. And what would usually happen is I will leave work at like three 30. I would go home and my husband and pick up my husband and we would go to the NICU and we would spend from probably five to about seven, 7:30 every day.
Dr. Anthony Orsini (30m 54s):
Right. And by the way, a a a hundred days it was a long time. And my NICU, there is some others who have to go back to work. I don't want to think how difficult that must be for them.
Laura Platt Kilstein (31m 3s):
The thing was is that I talk to my work and that I went back to work after the first week, I thought I wanted to leave all of my maternity leave for one of the rest of my maternity leave for when my son was going to come home. And I was fortunate that my employer said that it was okay. So I have 11 weeks later when he's came home and we both work and we both went and it was a lot of it. It was a blur to be honest, trying to think about what happened that I was like, Oh a a hundred or so days we just can't. I went through the motions and it all hit me after like he came home and that's when I like the emotionally immensely actually dealt with what was going on or what I have been through.
Dr. Anthony Orsini (31m 45s):
So that leads us into the Graham's Foundation. Nick, tell us what the Graham's Foundation does. You know, this audience has a pretty large audience that I think we have mostly, I'd say 75% healthcare workers that a subscribe to this and many of them are in the neonatology world because that's just my world. Yeah. So I think it's a really good that if you could just tell us, so you said you had thought about starting it all at least immediately, but what made you start it and what was the purpose of it?
Nick Hall (32m 10s):
You know, it was pretty simple. It was here I am a parent, well educated. I have an excellent job with insurance. I'm not worried about fortunately again, not worried about paying my bills, had a supportive family. So in so many respects, I had every circumstance going for me that I could, I didn't feel for wanting anything other than to bring my babies home and with all that it was completely overwhelming. But yet you have to feed yourself, which I did a lousy job of, you know, lost weight. You've got to pay your bills. I figured out I did, but it's just like, you know, you just stop worrying about anything outside of this,
Dr. Anthony Orsini (32m 56s):
The world and Laura is nodding her head. Yes, yes. For the audience. Yeah.
Nick Hall (32m 59s):
Okay. And so I'm thinking if I am struggling and I'm like prepared for this, I'm ready. I can deal with this. And yet I'm struggling to deal with it. What on earth? Our other parents who are our other parents are, what are they doing? And then if all of a sudden it was a struggle for gas money just to get to the NICU or with the complications of work. And I knew that, that there is no fixed to this is the yi and the yang of the technology of modern medicine. I have benefited from it in my life. I understand if this is part of that journey, but if I'm struggling again, what most other parents be dealing with. And so the emotion of it really was for that baby to have the best possible outcome is going to require parents that feel that they are empowered to be a parent, that their voice actually makes a difference.
Nick Hall (33m 54s):
And as soon, or they get that, the better off the baby is going to be. And maybe they don't get it until they're home and be responsible for the baby, but maybe they get it earlier and maybe they start to see that they can speak up because maybe they noticed something. I mean, we notice things that saved, you know, one of Reece his fingers, we noticed hydrocephalus in the Neonatologist. Unfortunately he said, no, it was catch up growth. It wasn't. But again, you, as a parent can notice things that the doctors and nurses might not necessarily notice. And so you can make a difference and you, or your voice does matter. And the sooner you can get involved the better. And so my hope was that over time we would develop and we would find ways to connect with Parents and to be able to encourage them to care for themselves.
Nick Hall (34m 45s):
Number one, and then you are a parent, your voice matters. And to bring that to your next conversation that you have with the doctor or nurse or your family, you know, you could have to deal with family that doesn't understand why you're making decisions that you're making. And, you know, it does require a level of communication that is, is perhaps on life. What many of the parents have had to deal with before, right?
Dr. Anthony Orsini (35m 11s):
But there is sometimes a family that really doesn't understand the only people that can really understand that the people that went through it and sometimes people are well meaning and say things that really aren't very helpful.
Nick Hall (35m 22s):
Absolutely. Well-intended well, meaning and you just got to have to smile and say, OK, thank you for sharing and continue on, but it's amazing. You no. And I started Graham's almost 11 or 12 years ago. It was, it, it is, has always been, we don't want to any parent to go through this journey alone and what that means it could be, you know, I'm going to think about Graham's Foundation. It might just be reading the blog posts that our various parents share, or it could be interacting with our MyPreemie App. And using that to journal your experience. My wish is that every parent had a mentor like Laura had another parent to talk to.
Nick Hall (36m 3s):
It's the hardest thing to get to is for our parents to be willing, to open up and be vulnerable and talked to another parent. But it it's the simplest form. It's the lowest technology. And it has the greatest impact. We didn't have a mentor program when we started that just naturally evolved. And I mean, I couldn't be more thrilled at that. You know, it's one of the features of support that we offer it through Graham's Foundation
Dr. Anthony Orsini (36m 27s):
And Laura, what made you become a mentor what went through your mind? And how did you get in touch with Graham's Foundation and connect with them.
Laura Platt Kilstein (36m 35s):
Sure. So when I was going through, when we were in the NICU, I really wanted to talk to somebody that had gone through it all because I didn't know anybody like most people, I didn't know anybody that had actually gone through anything like what we were going through. And I just found that the hospital I was at it didn't really offer a type of support in that way. They were obviously offered us over a tremendous amount of support in different ways, but they couldn't experience it. Like another parent would experience it. And then after we got out of the NICU, I still felt very isolated. Cause there are issues, as an extent said that come up or previous that don't come up for regular children that are born at full term.
Laura Platt Kilstein (37m 19s):
And it's not really knowing where to go, where to look for that. I spent about a year or so. Just kind of going around where I live out in the Chicago area, trying to see if any of the other hospitals had a support thing. Cause I really wanted to give myself to somebody else. So that the knowledge that I have so that somebody else wouldn't have to feel so lonely about it. I found Graham's Foundation and it was all excited. Cause I said, Hey, I'm an online my submission about how, what I really want us to be the mentor. And I think initially it was told, so we don't have any real space for you right now, but it was really upset. And I was like, this has never going to happen. And then a few months later, they reach out to me again. They're like, since you've got to do it and I was like, even when you were going through it, you don't even know what it is you want to ask or what you should be thinking about.
Laura Platt Kilstein (38m 2s):
But simply to know that there was another parent who made it through the NICU and is on the other side, they can say it will be okay. It turns out okay. Or even if it doesn't turn out, okay, you can talk to somebody that says, Oh, I know what it's like to make these kinds of, you know, choices or decisions in the harder it is. But it's just, nobody can really understand what you're going through, except someone that's gone through it.
Dr. Anthony Orsini (38m 27s):
That's a very profound statement. I think that is really important. And both of you, it always astounds me to see how people turn tragedy into something good and the endless compassion of human beings like you and, and Nick, who wantto help others. It's one of the amazing things about a human beings. I think that so many people wanna give back and, and I'm really grateful for organizations like Graham's Foundation for you and Nick and all the other people involved. I live this every day. Most people don't know about it, but it is a real need for this support group, finding commonality with someone that you can speak too.
Dr. Anthony Orsini (39m 7s):
And I can speak to preemie parents from a doctor's point of view, but I have no idea, even though I live it everyday, I have no idea what is that a premature baby and all the, you can speak about that. And so I am so glad Nick, what kinds of things that it Graham's Foundation offers for people out there that want to need help? What are your offer? And then at the end, we'll tell you all about how they can get in touch with you.
Nick Hall (39m 31s):
Yeah, sure. So we have what we started with initially. So we have a care package program. So we have a care packages that are uniquely designed for when a parent is first in the neonatal intensive care unit. And we have a Care package for when they transitioned home, knowing that it's a new journey, but we have a care package that were proud of For remembering a baby, if you lost your preemie. So we have our care package, a program, we have our mentor program, of course. And as Laura mentioned, we had probably two to three times as many parents that would like to be mentors. But what we don't want is mentors that don't have mentees. And so we're always wanting to find opportunities certainly to mentor more parents, but we're really proud of the mentor program.
Nick Hall (40m 18s):
And then when we have the industry leading MyPreemie mobile app, which is available in English and Spanish in Android and iOS app, that helps Parents to not only journal their experience, but also there's the ability to kind of track the growth of their baby at a feeding tracker. And it has a lot of really useful of all the different terms that come at you. And it has a nice short summary of all the different terms, but not only the term itself, but also then suggested questions to ask If what's the blood gas, what is, you know, what's a PDA ligation and if someone says PDA, well, why is that important?
Nick Hall (41m 1s):
Why, what are the, you know, so again, like also to give you a question that I asked so that you can, again, we want to give parents a voice. So we're really proud of that as well. And certainly just the art sort of digital presence of the website. And that includes all the blog posts that Parents share and the, the social media presence. It's just, it's ways sort of be connected. I think kind of to observe, I guess, is as a parent, if you wanna sort of observe and understand our voice in our intention and, and then see if it kinda makes sense then to take that next step and really connect with us directly.
Nick Hall (41m 41s):
And, you know, in terms of following up Graham's Foundation.org, G R a H a M S Grahams and then Foundation.Org has the best way to connect. Cause they're, you can directly request care package. You can connect with mentors like Laura, we have a whole platform for that and linked to the mobile app, et cetera.
Dr. Anthony Orsini (42m 4s):
And we'll put all of that on the show notes so that if you're driving, as I say, you don't need to pull over to write this down and it will be all of the contact information from our Laura and Nick will be available on the show notes. This is a wonderful organization. I'm pretty certain But correct me This is a 501C3 and donations are a tax deductible. And that's just a wonderful thing. I know that there is a massive need for this or that you should be having as short as a mentors, not mentees and more people just need to hear about this and we will do our best. And I will do my best to spread the word because this is an amazing thing. And again, turning tragedy into something good and a legacy for Graham, and this is a wonderful organization.
Dr. Anthony Orsini (42m 50s):
I really support it, guys. Thank you so much for taking the time to do this. If anybody wants to find out more about Graham's Foundation, we'll put on the show notes. If you enjoyed this podcast, please go ahead and hit subscribe or follow on an Apple or any of your podcast platforms, or you can contact me through the Orsini Way.Com. Thank you again, both of you. This was a real pleasure. I can wait for my audience to hear this.
Nick Hall (43m 14s):
Thanks Dr. Orsini.
Dr. Anthony Orsini (43m 16s):
Thank you, Laura.
Laura Platt Kilstein (43m 16s):
Thank you.
5 (43m 17s):
So if you enjoyed this podcast, please hit the subscribe button and leave a comment. And for me to contact Dr. A C and his team, or to suggest guests for a future podcast, visit us at the Orsini Way.com.