Difficult Conversations Podcast
Lessons I Learned as an ICU Physician
Episode 101 | August 4, 2020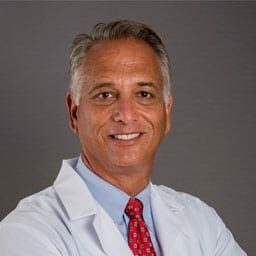 Welcome to the first episode of Difficult Conversations podcast with Dr. Anthony Orsini.    This podcast is all about learning to communicate effectively and with compassion. You will hear inspiring stories of tragedy and triumph, and from each story, we'll learn together about the major role communication played. In our professional lives, learning how to communicate better can help us build loyalty, show empathy towards our patients and team members, and help people during their most critical moments.  In our personal life, knowing how to communicate can help build friendships, help our marriages, and even help getting through to our teenagers.  We will have guests who are going to tell us about critical times in their lives when communication made a difference and guests that experienced tragedy and came out on the other end because someone built a relationship with them.
Today, I'm going to share my story with you. I had a life-changing moment 25 years ago, and it started when a senior physician said to me, "Do you see what I just did? Don't ever do that?"  After I heard this, I decided to spend my career answering these two questions: Is there a right way and a wrong way to give tragic news to a patient, and If there is a right way how do you teach it? Listen to find out more about my story and what I did.
If you listen to this podcast, I promise you two things each and every week: that you will be inspired and that you will learn something new about communication. Give us a chance and I guarantee that you will never think about communication the same way again.  Hit subscribe and download this episode now! Get ready for some inspiration!