Difficult Conversations Podcast
Lessons I Learned as an ICU Physician
Episode 167 | March 14, 2022
The Problem with Raced Based Medicine
Acclaimed Scholar of Race, Gender and the Law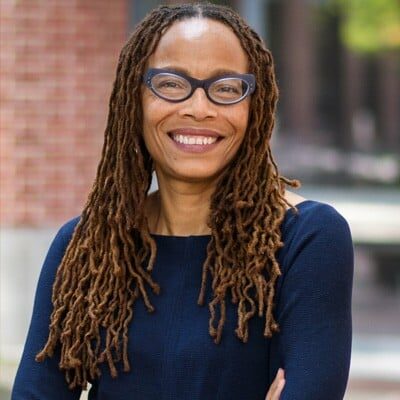 Welcome to Difficult Conversations with Dr. Anthony Orsini. Today, I am are honored to have another amazing guest. Our guest today is Dorothy Roberts, who is the George A. Weiss University Professor of Law & Sociology at the University of Pennsylvania with joint appointments in the Departments of Africana Studies and Sociology and the Law School where she holds the inaugural Raymond Pace and Sadie Tanner Mossell Alexander Professor of Civil Rights. She's also the founding director of the Penn Program on Race, Science, & Society. Dorothy is the author of several award-winning books including, Killing the Black Body, Shattered Bonds, Fatal Invention, and Torn Apart, coming out soon. Recent recognitions of her work include 2019 Honorary Doctor of Laws degrees at Rutgers University, 2017 election to the National Academy of Medicine, 2016 Society of Family Planning Lifetime Achievement Award. Her TED talk on, "The problem with race-based medicine." has had over 1 million views.
Dr Roberts tells us about her background, growing up in Chicago and how she pursued her interest in social justice. We learn what race-based medicine is and why it is such a big problem. Dorothy shares a story about a clinical trial she participated in and why it seemed so unscientific to use race as a variable. We find out who Dr. Samuel Cartwright was, and why he is so important to understanding the role that racial medicine has played over time in America. Dorothy discusses the impact that diagnostic tools being used in medicine today that use automatic race correction have for black patients based on false assumptions. We learn why it is so important when speaking to medical students and physicians to ask why they are using race when they should be looking at genetics. We discuss her book, Fatal Invention, that is used by incoming medical students across the country, as well as her new book coming out in April, Torn Apart, which is about racism in the child welfare system.
Dorothy Roberts (1s):
By race-based medicine. What I, and many others mean by that is medicine that treats racial categories as if they were biological categories and therefore makes diagnoses, prescribes medications, and otherwise treats patients according to their race as if they are race makes a difference biologically to these important medical determinations. Another way of thinking about it and a related concept is the racial concept of disease, which stems from the belief that race is a biological category, which is that people of different races have different diseases and experience common diseases differently.
Announcer (56s):
Welcome to Difficult Conversations Lessons I Learned as an ICU Physician with Dr. Anthony Orsini. Dr. Orsini is a practicing physician and president and CEO of the Orsini Way. As a frequent keynote speaker and author. Dr. Orsini has been training healthcare professionals and business leaders, how to navigate through the most difficult dialogues. Each week you will hear inspiring interviews with experts in their field who tell their story and provide practical advice on how to effectively communicate. Whether you are a doctor faced with giving a patient bad news, a business leader who wants to get the most out of his or her team members or someone who just wants to learn to communicate better, this is the podcast for you.
Dr. Anthony Orsini (1m 42s):
Welcome to another episode of Difficult Conversations Lessons I learned as an ICU physician. This is Dr. Anthony Orsini, and I'll be your host again this week. Today, we are really delighted and honored to have another amazing guest today. That's going to talk about a topic that is so important right now, and so timely. Our guest today is Dorothy Roberts. Dorothy is the George A. Weiss University Professor of Law and Sociology at the University of Pennsylvania with joint appointments in the Departments of Africana Studies and Sociology and the Law School where she is the inaugural Raymond Pace and Sadie Painter, Mossell Alexander Professor of Civil Rights.
Dr. Anthony Orsini (2m 23s):
She is a true scholar who has been at many prestigious schools. She's also the founding director of the Penn program on race science and society. She's the author of several award-winning books, including Killing the Black Body, Shattered Bonds, Fatal Invention, and one coming out Torn Apart, which we'll talk about at the end of this podcast. Recent recognitions of her work include 2019 Honorary Doctor of Laws degrees at Rutgers University. My Alma mater. 2017 election to the National Academy of Medicine and 2016 Society of Family Planning, Lifetime Achievement Award. We also have something else in common. She also did a Ted talk, Her TED talk The Problem with Raced Based Medicine has more views than I do.
Dr. Anthony Orsini (3m 6s):
She's hit over 1 million. I think the last check was 1.4 million. So I still have some catching up to do, but Dorothy, thank you so much for being on today. And I know that you're crazy busy, so we really appreciate giving us an hour to the audience somewhat for this important topic.
Dorothy Roberts (3m 22s):
It's my pleasure. I appreciate the opportunity to talk about my work with your audience.
Dr. Anthony Orsini (3m 28s):
This is great. And this is a topic that we've been wanting to talk about for a long time that's race-based medicine. But before we get into that building rapport is always something that's I teach and is so important. And I think it's really important for our audience to get to know Dorothy Roberts. I think I read that you're from Illinois and tell us a little bit about yourself, how you got into this field and just let my audience know who Dorothy Roberts is.
Dorothy Roberts (3m 51s):
Okay. I was born in Chicago and grew up in Chicago throughout my elementary school years. My father was an anthropology professor at Roosevelt University, and my mother was hoping to get a Ph.D. in anthropology at Northwestern when I was born. And she gave up on it and became a public school teacher in Chicago. But I was raised in the sixties in Hyde park, very politically active neighborhood, close to the University of Chicago, and that had a big influence on my interest in social justice issues. And we lived for a couple of years in Egypt when my father had a Fulbright fellowship there.
Dorothy Roberts (4m 36s):
And then I graduated from high school back in Evanston, Illinois went to Yale College where I majored in anthropology thought I was going to be an anthropology professor, but then got interested in being a lawyer. And I thought that would be the best way to advocate for social justice. And I went to Harvard law school. I practiced law for a little bit and decided that I really did want to be a professor after all, but a professor of law, not anthropology, although my work has always been very interdisciplinary. So now, as you mentioned, I'm appointed as a full professor at Penn's sociology department and Africana studies department, as well as in the law school.
Dorothy Roberts (5m 23s):
But my very first project as a law professor at Rutgers started out at Rutgers law school in Newark, had to do with investigating the prosecutions of women for using drugs while they were pregnant. I thought that this was a very harmful policy to punish women for a health problem. And I also suspected immediately that these were black women who are primarily the targets of prosecution, which was the case. When I started looking into this in the late 1980s, black women were the vast majority of women who were being prosecuted and incarcerated for being pregnant and using drugs.
Dorothy Roberts (6m 13s):
And I saw this as turning a public health issue into a crime and wrote a book in the end, Killing the Black Body about the longstanding devaluation of black women's childbearing. That led me into investigating racism and the child welfare department because I soon discovered that there were thousands of black mothers whose babies were being taken from them in the hospital. And that this was for them, for many of them just as devastating as being prosecuted for a crime. And certainly, this was much more widespread. And as I looked into it, I found out that there is a gross disproportionality of black families being disrupted by the child welfare system.
Dorothy Roberts (7m 2s):
And I wrote a book about that called Shattered Bonds, the color of child welfare, but that then brings us to about 2000 with the mapping of the human genome. And I was shocked to discover that instead of being an end to the treatment of race, as if it were a biological category, there actually was an explosion of research looking into supposedly genetic differences between races. And I ended up writing another book about that called Fatal Invention, How Science, politics, and big business recreate race and the 21st century and all of this work, both the work on the prosecutions for being pregnant and using drugs for my work on the child welfare system.
Dorothy Roberts (7m 57s):
And especially my work on the continued use of a false concept of biological race in genomic science and in medicine and biomedical research, all of that work put me in touch with doctors. I have been very involved in the medical profession since that early work on the prosecutions, because of course it was mostly doctors and hospitals that were reporting mothers, black mothers in particular for being pregnant and using drugs. And so I've had a very close relationship engagement with the medical profession.
Dorothy Roberts (8m 44s):
I continue to, now that I'm at the University of Pennsylvania, I'm not appointed in the medical school. I'm appointed in the school of arts and sciences. And in the law school, I have something called a Penn integrates knowledge professorship, which recruits scholars to Penn who do interdisciplinary work. But the Dean of the medical school, Larry Jamison has said that I'm an honorary member of the medical faculty because they call on me so much to sit on committees and engage with faculty, doctors, medical students there.
Dr. Anthony Orsini (9m 23s):
And your work is so important in medicine. I mean, when I heard your Ted talk, that was the first exposure I had to you. There was a lot of stuff that you said that I suspected for years, and I think it's really important that you're bringing that to light now. And I think it's really hitting kind of upturning really everything that we were taught in medical school. So a quick, funny story about Chicago. I know my kids they've grown up and they've been to many places and been on many planes, but I grew up in Newark. My father was a police officer. The first time I ever flew in a plane, I was going for a Chicago medical school interview. So I've never been on a plane before I get on a plane by myself. There's all kinds of mechanical issues.
Dr. Anthony Orsini (10m 5s):
I have a interview at 8:00 AM in the morning. I finally pull in to my hotel at 3:00 AM. So I'm kind of tired. I'm sleepy. I think it was Hyde park. That's what made me think of the story. They put me in the Hyde park Hilton or something that is right across the street from lake shore drive is that I
Dorothy Roberts (10m 23s):
That could very well be.
Dr. Anthony Orsini (10m 24s):
So I'm sitting there having breakfast, trying to get ready for my interview. I'm all nervous. This is my first interview. I look out the window at like short drive and there's waves coming over the street and pretty intelligent person, I think. And so this panic comes because I didn't know that waves in a lake could get that high. So my first impression was, oh my God, I got on the wrong plane because there's no ocean in Chicago. And so where am I? I go into this sweat. So then I look at the menu that menu says, Chicago.
Dr. Anthony Orsini (11m 5s):
I go, okay. Now why is there an ocean in Chicago? It's very confusing to me. And then later on that day, someone said to me, you idiot. Like that's what happens with the great lakes. But anyway, just a funny story. Let's first start off by defining race-based medicine. What is it? And how has it become a problem?
Dorothy Roberts (11m 27s):
Okay. So by race-based medicine, what I, and many others mean by that is medicine that treats racial categories as if they were biological categories and therefore makes diagnoses, prescribes medications and otherwise treats patients according to their race as if their race makes a difference biologically to these important medical determinations. Another way of thinking about it and a related concept is the racial concept of disease, which stems from the belief that race is a biological category, which is that people of different races have different diseases and experience common diseases differently.
Dorothy Roberts (12m 25s):
And so at the heart is the view that race is a natural division of human beings and therefore people of different races, categorically experience illness differently. And you can assume because of someone's race, something important about them that is relevant to a medical diagnosis and treatment.
Dr. Anthony Orsini (12m 54s):
But that's exactly what I was taught in medical school. So, I mean, I'm not that old, I'm 57 years old and then medical school for those of you are not doctors. We start every history and physical with this is a 26 year old white female. This is a 26 year old black female. And in medical school, most inquisitive people say, why do you need the right that, Hispanic, and the answer was blacks have different diseases than whites. And so you make a great point. I think you've talked about it in your Ted talk or one of the talks about you had to fill out a form on your race and you didn't know what to put.
Dorothy Roberts (13m 31s):
Yeah, that's right. And first let me confirm that you're absolutely right. That's how most students are taught in medical schools. That race is essential to their diagnosis and treatment of patients. Again, based on this false view of what race means. But my own experience that really brought this home is when I was expecting my fourth baby, I was of a, what they call advanced maternal age, 44 years old,
Dr. Anthony Orsini (14m 3s):
AMA, which by the way, also stands for against medical advice. So it's another one of those medical shortcuts that people get confused, but may advanced maternal age.
Dorothy Roberts (14m 14s):
Yeah, it's advanced maternal age. And so I was told by my obstetrician that I should get an ultrasound and I was in Evanston at the time. And Northwestern was conducting at Evanston hospital, a clinical trial, looking at whether a genetic test in the first trimester could give helpful information about certain genetic anomalies. And so it was my doctor's view that if I participated in this, I could get a free ultrasound. So even though, I mean, we could talk about this later, but I've also written a lot about some of the ways in which these genetic tests, misdirect pregnant women, and can even pressure them into, or the doctors that could pressure them into taking tests.
Dorothy Roberts (15m 10s):
They may not want to take, we could talk about that later if you want to. But at any rate I participated in this trial for the purpose of getting an ultrasound, which was recommended by my obstetrician. And when I got there, I was given a form that told me about this trial and then said, we need this critical information about you. And one of the questions, actually, the first question was, what race are you check the box? And there were the typical white, black, Asian, Native American. And I wasn't sure what to check ordinarily. If someone asks me what race I am I say, black, because that's how I self identify.
Dorothy Roberts (15m 55s):
And usually as you know, self identification is how people decide what race they are on the census in clinical trials, most biomedical research, it's self identification, which itself was a social category. Which is one of the problems with race-based medicine, then acting as if it's biological and then basing it on people's self-identification. But I would always check black because that's how I've always thought of myself. Well, it happens that my father is white. I guess parents immigrated to the United States from Wales and Germany. And as far as I know, his ancestry is all European and my mother is black.
Dorothy Roberts (16m 36s):
She immigrated to the United States from Jamaica, as far as I know, all of our ancestors are from Africa. So I thought this clinical trial has to do with genetics. And so it's not about my social identity. They want to know something, I suppose, about my genetic ancestry. And so I went up to the counter and said, I'm not sure how to answer this because I identify as black. But if you're interested in my genetic ancestry, I would need to put down European and African. And she was totally confused.
Dorothy Roberts (17m 18s):
She didn't know what to do.
Dr. Anthony Orsini (17m 21s):
She was like "lady just put anything."
Dorothy Roberts (17m 21s):
That's what she said!. She said, put down how you identify yourself. I said, I'm going to check, but then I thought this is totally unscientific because if they're going to come up with some, the point of it is to determine whether or not you can get helpful genetic information from a test in ultrasound and blood test in the first-trimester pregnancy. And if they think race is relevant to that, then it could only be relevant because they believe that your genetic makeup is relevant. It can't be because of your social identity.
Dorothy Roberts (18m 3s):
So it made no sense to me, you know, whether you believe that race is a genetic category or not, I think that's false as well. But if they think it is that that doesn't make sense to ask me what my social identity is. And so that was one clue to me. And that baby was born in 2000. So it was right around the time that the human genome was being mapped. In fact, it was that same year was when the first draft map of the human genome was unveiled. And so I was thinking a lot about the relationship between race and genetics.
Dorothy Roberts (18m 45s):
And that was one of the first clues to me, that genetic research that used race as a variable was sloppy and not scientific.
Dr. Anthony Orsini (18m 58s):
Especially in the United States. I mean, we're the melting pot. So people with mixed families are very common. We're not in a little tiny island like New Zealand. I remember a lot of times when you're doing your history and physical as a physician and not so much now, but you have to fill out your demographics, right? And so they have all these thoughts. And the one that used to get me all the time was black, Hispanic, white, Hispanic. And I I'd say to my boss, how do I know? They're like, just kind of look at her, look at her. Like, are there shades, do we have a color chart? Like what shade they become white, which, and by the way, how is this helpful or whether you're black, Hispanic.
Dr. Anthony Orsini (19m 39s):
So it's always been kind of crazy. And hopefully we're changing that, but this has real world consequences, right? So I have a girl that I worked with Liz Poret-Christ, who is, that works with me at the Orsini Way. She's had a lot of medical experience also, although she's not a physician, but we talk about functional residual capacity, lung capacity, real world things that can happen and think it was Dr. Samuel Cartwright. Tell us about him and how that's still affecting problems even with COVID.
Dorothy Roberts (20m 7s):
So Dr. Samuel Cartwright was a physician from the south. He actually trained at unithe versity of Pennsylvania medical school, which was the first medical school in the nation. And in the 18 hundreds, the 17 hundreds and 18 hundreds, Penn medical school trained mostly physicians from the south. They that more medical students from Virginia then from Pennsylvania and Cartwright was one of those Southern medical students who trained largely at Penn. He actually went back to Mississippi to get his medical degree, but he was influenced by the kind of racialized ideas that were circulating in the 18 hundreds in medical schools.
Dorothy Roberts (21m 0s):
And Penn was chief one. And one of the ideas, as I mentioned before, was this racial concept of disease, especially he was interested in the peculiar diseases of black people. Now he was commissioned by the Louisiana medical society to write a report about his observations of how black people's bodies function differently than white people's bodies. And he wrote this report and he not only identified all these different physical features of black people and peculiar diseases that only black people had. And the ways in which common bodily functions were different in black people.
Dorothy Roberts (21m 43s):
But importantly, and I think this is crucial to understanding the role that racial medicine has played and perpetuating racism in America is every single peculiar disease he found was a justification. He said for enslaving black people. So the main one was lung capacity. He believed that black people innately had lower lung capacity than white people. And therefore they had to be forced to work by white people in order to be healthy. And so he not only made this claim about black people's innate lung capacity being inferor, but also made it a justification for enslaving black people.
Dorothy Roberts (22m 31s):
Another important diagnosis that he made of black people was that black people suffered from a unique mental disorder. He called drapetomania, which combined running away and mental illness. And that
Dr. Anthony Orsini (22m 47s):
It had nothing to do with being slaves, that they were running away, had to do it. This mental,
Dorothy Roberts (22m 51s):
Exactly that thing that well, that his idea was if you were enslaved a black person, you ran away, you had to be crazy because it was good for you to be enslaved. So he diagnosed that enslaved people who escape plantations were suffering from a mental disorder and should be captured. And what's the cure, corporal punishment, more work, more punishment. So his ideas now you asked, how does that affect medicine today? The broad concept he was supporting the racial concept of disease as we just discussed is still prevalent in medicine today.
Dorothy Roberts (23m 33s):
But also specifically this idea that black people innately have lower lung capacity led Cartwright to work on the spirometer, which measures lung capacity. And he believed that you had to then correct, so-called correct. Adjust the output of the spirometer to adjust for the natural, lower lung capacity of black people. And there are still some spirometers today that allow the clinician to input the race of the patient to adjust for it. So in other words, it, whatever the measure is, it should look healthier for a black person because it's natural for them to have lower lung capacity.
Dr. Anthony Orsini (24m 23s):
So you could have a 20% decrease, a white and a black, I have a 20% decrease in lung capacity and the black person will still be within the normal diagnosis. Okay, he's fine.
Dorothy Roberts (24m 33s):
Exactly. And this is common in so many diagnostic tools that are used in medicine today. There's two that have gotten a lot of attention. One is the estimate for glomerular filtration rate, which is an important tool for diagnosing kidney disease, determining the health of the kidney. And still today in most clinics, there is an automatic adjustment to the output that is an upward adjustment for black patients solely based on their race and not apply to any other human beings.
Dorothy Roberts (25m 19s):
So whatever the number is for black patients, it's adjusted upward. And it has the same effect you just described. It looks as if the black patient is, has healthier kidneys than the white patient who has exactly the same amount of creatinine in the blood. That's what,
Dr. Anthony Orsini (25m 39s):
And I can attest to that. I order a panel on a patient and it'll have the glomerular filtration rate and then right underneath it, it has normals for African-American right underneath it.
Dorothy Roberts (25m 50s):
Exactly.
Dr. Anthony Orsini (25m 51s):
In all fairness as a physician, I have no idea where that came from. Right. I've never had time to question that. So I go, okay, it's 1.86, so look down. Okay. But then now you're asking me to decide whether the person is black or white or Hispanic. And so now I'm looking at this, but I think this was really eye-opening to me because most physicians who I don't believe are racist would have, okay, this is normal. Okay. It's listed there. That's what I do.
Dorothy Roberts (26m 20s):
Yes. So let me make some points about that. The fact that physicians routinely do this, it's on again, most lab results come out this way and both physicians, accept it. Now on the one hand, I would not say because of physicians accepting it, the physician is racist. I'm not talking at all about physicians, motivations, their biases. This is something that's embedded in the technology.
Dr. Anthony Orsini (26m 48s):
Yeah, we wouldn't even ask like separate, never occured to me to say, why is this? It's just, that's what it is.
Dorothy Roberts (26m 54s):
Yes. So that's on the one hand. On the other hand though, I do hold the medical profession accountable for allowing this to go on for so long. And it's taken somewhat of a movement now by people like me and medical students and others who are speaking out and saying, this has to stop. And now it has been taken out from a number of health systems, but not the majority of them. And so I think it cuts both ways. I see this as a structural problem in medicine that has to be addressed collectively. It's, shouldn't be on the part of individual doctors to say, what am I supposed to do about this?
Dorothy Roberts (27m 39s):
Another thing you mentioned that I want to point out is, as you said, the doctor gets this result from the lab, but the doctor has to decide what is the race of the patient? So the doctor is involved right in the, this determination. And as I said, most doctors will either look at the patient and decide for themselves, or they'll ask the patient what race you are. Or I should say it's also often just in the chart somewhere. And you might not even know where the identification came from. So that alone is a problem with this automatic race correction.
Dorothy Roberts (28m 20s):
I also want to mention, I said there was another race correction that's been in the news. And that's because the national football league has a settlement from a lawsuit, brought by players who suffered concussions while they were playing football. And they sued the national football league for millions and millions of dollars for the harm to their brains that they suffered from playing football. And it went into a settlement. The lawsuit was settled and players took a test to determine how bad was the effect on their brains. And based on that test, they were awarded damages for the harm from these concussions, black players discovered that they were being given a special test just for them.
Dorothy Roberts (29m 12s):
And this test had a race norming to it, similar to race correction, where on their tests, they had to show more harm to the brain to get damages because it was assumed that their brains already function more poorly because they were black.
Dr. Anthony Orsini (29m 30s):
Well, now we're pushing it to the racist area. There that's,
Dorothy Roberts (29m 34s):
It sounds worse, but it's the same idea that black people, as a race have Lungs that function where a poorly hid these, that function more poorly brains that function more poorly, you know, it's the same idea. I agree. It sounds more shocking. And the public was shocked to find out that this was going on and the black players sued to have this change, the NFL backed down, and now they're using the same test for all the players. But it's interesting that just like the reaction you had reporters had this reaction. So I got calls from reporters who knew I was working in this field and they would routinely say to me, this is race discrimination.
Dorothy Roberts (30m 19s):
Isn't it? Isn't this obviously race discrimination. You're treating a disadvantaged group, worse solely because of their race. I said, yeah, that's pretty much the classic definition of race discrimination. But then I said, but guess what? This happens with measuring kidney function. And it happens with measuring lung function. And it happens with measuring anemia of women in prep during pregnancy. It happens with the calculation for whether women can get a vaginal birth after cesarean section, it happens with hypertension and you can pick, just go down the list where there's so many diseases, health conditions, where there's an assumption that black people's bodies innately function differently as a group so that you can make these categorical assumptions.
Dorothy Roberts (31m 17s):
Somehow when it happened to the NFL players, they both could see it's discrimination. There's something wrong with this, but for centuries, this has been going on in medicine and it hasn't been seen as race discrimination. In fact, it's been seen as helping black people to be more precise about their diagnoses and treatment. And it's only now that there are people speaking out against it and pointing out this is harmful. And we have studies looking at the harm. It is just incomprehensible to me that until the last really couple years, this is when these really good studies looking at well, what are the effects of race correction on black patients?
Dorothy Roberts (32m 12s):
Now finally being looked at carefully and finding that there are concrete harms to black patients. So just to give the example of EGFR research, being done, including at Penn, looking at what is the actual impact on black patients of having this upward, healthier adjustment. And they have found that there are substantial numbers of black patients who've been denied specialty care or not been referred to specialists, nephrology specialists when they would have, if they had been white because of this adjustment.
Dorothy Roberts (32m 52s):
And here's one that's really startling. Thousands of black patients not put on a kidney transplant waiting list because of this upward adjustment that makes it look like their kidneys are too healthy to qualify for a kidney transplant. That is a concrete harm to black patients. And
Dr. Anthony Orsini (33m 16s):
That's stuff that we don't think about as a population, as a society. And as I said, when you you're in medical school, they teach you one of the things I teach my residents because I teach a lot of students also, is that the best word you can use every day is the word why? In fact, we do rounds and I'll say to them on the first day, I'll ask them a question. They'll give me the answer. Then I'll say why. And they'll give you the answer that I'll say, why I'll joke with the residents. I'm going to say why until I drive you crazy, because if we can get down to the fourth or fifth, why then that tells me you understand. And so I don't think we've been asking why we've been looking at the GFR rates ago. Okay. That's the normals.
Dr. Anthony Orsini (33m 56s):
We've nobody asks why
Dorothy Roberts (33m 57s):
That is such an important point, because the question about race is why are we using race here? Why is race important here? That's a question I give to audiences as well. When people ask, when should we use race? When should we? I said, why are you using it, to answer the question? Why are you using it? And usually the answer is either studies have shown that black people are more likely to have this disease than that disease than white people. And then the question is, why are they? And usually the reason I shouldn't even say, usually it's always, you could roll back to something in the living conditions of many black people, not all black people have this disease, not all black people suffer more from it.
Dorothy Roberts (34m 54s):
It has something to do with the disadvantages in our society that block people, many black people have suffered. Even if we look at genetic differences, you know, people will say, what about sickle cell anemia, more black people than likely do have sickle cell anemia in the United States than white people. But that doesn't mean that all black people have the sickle cell trait, it doesn't mean that no white people have it. It also doesn't mean that it's something innate in black people. It's adaptation to malaria in some parts of the world. And people who have ancestors from those parts of the world are more likely to have the trait, but it's not a race-based trait.
Dorothy Roberts (35m 43s):
It's a malaria prone region based trait. And not all parts of Africa have this higher level of sickle cell trait. And so it's not even related to the continent of Africa. So the why has to do most often, because these kinds of genetic diseases like sickle cell are actually a small portion of the common diseases that people have. And the reason why an individual may have greater likelihood of experiencing a disease may have something to do with genetics.
Dorothy Roberts (36m 24s):
Even though genetics don't play the major part in why people get sick, but that's not because of their race. If you know, if that's because of their family history
Dr. Anthony Orsini (36m 37s):
And their genetics, that goes back to that sheet, you had to fill out when you said, you know, we have cystic fibrosis and it's predominantly a European people of European descent, but you do have African-Americans who get cystic fibrosis because the genes, especially in United States, it's a melting pot. And so as a position, if I'm thinking about cystic fibrosis and it's a person who is black, it would be lower on my list, but it doesn't mean she can't have it.
Dorothy Roberts (37m 4s):
Although if the patient has all the symptoms, the cystic fibrosis, you know, I tell the story, which I borrowed from an article. And I think it was in pediatrics some time ago of a physician whose childhood friend had the symptoms of cystic fibrosis, constant respiratory problems, going to the ER throughout her early years. And they couldn't figure out what was wrong with her. And a radiologist looked at her chest x-ray was out knowing her race and said, who's the kid with cystic fibrosis. And she never been diagnosed with it because all the physicians who treated her until she was eight years old, didn't think she could possibly have it because she was black.
Dorothy Roberts (37m 50s):
There's also a study that was done at Penn, by Katrina Armstrong and others that looked at genetic counseling for the BRCA one and two gene. And she discovered she and her team discovered that even when black women had all the indicators that they should be tested for the BRCA one and two gene, they had a family history of breast cancer. They have breast cancer, you know, they were worried about breast cancer, everything you would look at just then a white woman to get tested. Black women were four times less likely with the exact same clinical indicators.
Dorothy Roberts (38m 31s):
Why Armstrong didn't reach that she didn't interview the physicians and reach this conclusion. But I think it's pretty obvious that the reason why is there's this idea that Ashkenazi Jews are more likely to have this. If, and again, these are historical political categories. They are not biological categories. And so both for the social and political reasons, but also because there is no gene that is only prevalent or existing in one so-called racial group, you know, Africa, for example, has more genetic diversity than all the rest of the world combined.
Dorothy Roberts (39m 14s):
And so on the continent of Africa, you can't say the people that descended from Africans necessarily have any particular genetic makeup. So that's one reason not to mention, as we both pointed out the amount of mixture, of course, a black woman could have Ashkenazi Jewish ancestry. There, there many famous black women who have Ashkenazi Jewish parents, right? So,
Dr. Anthony Orsini (39m 45s):
And a mixture is such a good thing. Medically mixture is great because if you remember your genetics from college, everyone out there, right? So when you have different types of people with that mix, you have less of a chance of having a recessive gene. So mixtures a good thing.
Dorothy Roberts (39m 60s):
Well, there was a time though, a long-buried in the United States from the beginning of this nation, through the eugenics era where the idea was that mixture was bad. And then that's why there were anti basenji nation laws. You know, when my parents were married, it was illegal for black and white people to marry in 16 states. The US Supreme court didn't overturn antimiscegenation nationalists until 1967 in the Loving versus Virginia Case. But before I forget, I, want to mention one other thing about the question why, which is that if you keep asking why, and I don't train medical residents, although I do teach them my undergraduate course, I teach medical students pre-med students in my undergraduate course.
Dorothy Roberts (40m 46s):
But when I speak with physicians about this, I also emphasize asking, why are you using race? And as we look at why it's usually because they're using it as a proxy for something else that is important, but they think race can be a surrogate for that. And so they just plug in race. When in fact they should be looking at something else. And it's kind of a sloppy way of practicing medicine because you really should be looking for that something else. So for example, with sickle cell anemia, well, you should be doing a genetic test.
Dorothy Roberts (41m 29s):
And in fact, some have argued that there should be sickle cell anemia testing for all newborns. Not just the black ones and people like that.
Dr. Anthony Orsini (41m 39s):
But yeah, it should be,
Dorothy Roberts (41m 42s):
It should be for everyone, but it's often a surrogate for genetic makeup, for family history, for diet, there are assumptions about what black people eat, what you know, where black people live. Our assumptions about black people's culture, about the socioeconomic background, which is just not true for every single person who identifies as black. So what is it that's really important to this diagnosis and that's what we should be looking for. So with the EGFR for example, now that there is focused attention on getting rid of race, because we see the harms that it causes to automatically do this upward adjustment.
Dorothy Roberts (42m 27s):
Now there's a focus on what would be it better test for kidney function and their proposals, this research looking into it, but race for 20 years has been used as the surrogate, the proxy for what would be better. And that's why I am just convinced that if we get rid of using race as a biological variable in biomedical research and practice, it will improve medical research and practice and diagnostics and therapies because we're not using it as a crutch anymore to avoid doing the really high quality, good research and practice that we should be doing.
Dr. Anthony Orsini (43m 12s):
Well. One of the reasons why I'm getting so excited is that up until I started to learn about this with you, there's people like you now who are bringing up the why. And I think until this topic has been in, you're really bringing it to the forefront. Even your Ted talk 1.4 million views, another 1.3 million, and I'll have as many as you so well at one point, you're really bringing it because I would honestly say, although I always felt weird, like, why am I writing WF for BF? Like when I'm writing my BS, things like GFR never occurred to me and things like, you know, I was told early on in my career, I don't do adults anymore, but you know, when you treat hypertension, blacks respond to this medication better than whites.
Dr. Anthony Orsini (43m 55s):
So if they're black, give them an ACE inhibitor. And so now I think you're bringing that questioning to the front side. I guess the target would be now the start with the younguns to stop the medical schools from teaching this, and maybe 20 years from now, the doctors wouldn't even occur to him, the right WF.
Dorothy Roberts (44m 13s):
Exactly, exactly. So that's the way I speak to medical students all the time. My book Fatal Invention is used by medical schools around the country for their incoming medical students. And then in August, I have a series of talks to incoming medical students at medical school, all over the place to discuss Fatal Invention with them as they start their medical training. I worked with a group of Penn medical students who wrote an article published in the New England journal of medicine last year, about all the ways in which the typical medical school curriculum imports, these false concepts of race, and how we can change that.
Dorothy Roberts (44m 57s):
I think that's absolutely right. I also think that it's, we don't have to wait 20 more years. I think changing medical training is absolutely essential, but also it's important for the various bodies, the institutions like the American medical association and each specialty, as you know, has its own standard crafting association for them to come out and take a stand on whatever the race-based medicine is in their particular fields to stop It. It's been important that there was a task force of the American kidney foundation and the nephrology association that issued a report just last year saying that race should be taken out of the EGFR far and then recommending a, another test that could be used to more accurately determine creatinine levels, instead of assuming that race made a difference to them.
Dr. Anthony Orsini (46m 2s):
Yeah, that's fantastic. And I, and that's what I try to do with my breaking bad news and my communication training. I did, we try to get them young, usually at the resident level. Most people who aren't in medicine are just astounded to find out that telling somebody that their child died or that they have cancer, that physicians aren't trained on how to do that. And that you could adversely affect someone for 30 years by how you tell them. And so the way to do that is we train a lot of senior physicians and what we end up doing is unlearning them and teaching them what they learn. Dorothy, we are running out of time. But I want you to tell us a little bit about your new book Torn Apart, How the Child Welfare System Destroys Black Families because that's coming out in April.
Dr. Anthony Orsini (46m 42s):
So tell us about that real quick. And I'm looking forward to pre-ordering that.
Dorothy Roberts (46m 46s):
Sure. Thanks so much. So my book Torn Apart is about racism in the child welfare system and the way in which the child welfare system, what I call family policing has historically from its very start targeted, the most disadvantaged disempowered communities in the nation, especially black people and indigenous people. Of course, we probably already know that child removal was a weapon of war against Indian nations. And some tribes were even decimated destroyed by taking their children away and putting them in boarding schools and getting them adopted into white homes.
Dorothy Roberts (47m 30s):
But I think less known is the way in which the contemporary child welfare system continues to target black communities. Black families are disproportionately involved in the system. Half of black children in America will experience a child welfare investigation by the time they're 18 half of black children. And a third of us children are involved in child welfare investigations. So the outcomes are terrible. They do not help families. And in fact, for families where their children are removed, these children go into an extremely damaging foster care system for black children, especially black teenagers.
Dorothy Roberts (48m 16s):
Many of them are put into what are called residential therapeutic centers that are like prisons. And there have been many recent cases of black teenagers being killed by guards in these prisons. There, these are children who've been removed there. Maybe their parents passed away or their parents have been investigated mostly for neglect. So it's also important to note that the vast majority of children removed from their homes. It's because of neglect, not because of sexual or physical abuse and neglect is almost always conflated with poverty.
Dorothy Roberts (48m 56s):
These are families who are struggling to make ends meet. And when it is noted that the children have needs, they're not going to school regularly, they're homeless. They don't have adequate nutrition. They don't have adequate clothing, mandated reporters, which include physicians. And I should add also another reason is drug use by pregnant women, they're reported to child protective services who then start this investigation and often take children away without helping the family. So my message goes to physicians. A lot of my message goes to it, the best evidence of racial bias in the child welfare system and reporting of child abuse and neglect comes from hospitals.
Dorothy Roberts (49m 44s):
It is absolutely well-documented that doctors are more likely to report black women for drug use during pregnancy than white women. One study some years ago found that doctors were 10 times more likely to report black women who use drugs during pregnancy than white patients who use drugs during pregnancy. And they are also far more likely to suspect physical abuse in the case of black children and to report it. And this has been shown by a number of studies that what they are doing is more likely to miss it in white children, that in black children and more likely to misdiagnose child abuse in black children than in white children.
Dorothy Roberts (50m 36s):
So my point is that doctors have been very involved in discriminatory reporting of black families to child protective services, but often because they want help for the family it's and this is, I'm not saying at all that they're doing it because they want to harm black families. I do think there are racial biases about black families, whether implicit or not effect these decisions, but most of them probably see there's a problem in the family. The family's homeless and the children aren't being fed adequately.
Dorothy Roberts (51m 16s):
There's a problem of drug use and they turn it over to the child protective system. My call and my book is to stop this dangerous practice and completely re-imagine the way we address child welfare in America. It should be by supporting families. And that means government policies that direct cash resources to families we know from, from COVID and the Biden administration's policies that, and recent research has come out about cash supports to struggling families, how it helps children far more than putting them in foster care.
Dorothy Roberts (51m 56s):
But I feel that way. And we also know that community-based resources to families can also help children prevent maltreatment to children. And also just re frame the way we think about what are the harms to children. The main harms to children are not caused by pathological parents who want to harm their children. That's extremely rare. We hear about that in the news, but that's extremely rare. The main harms to children in America are from structural inequalities families that are not able to provide the resources to children. And if we support that along with other ways that are better, more effective at addressing violence and families, then the child welfare system has, it has failed miserably to address the needs of children and families.
Dorothy Roberts (52m 51s):
And so I'm calling for ending piece by fix the way that we now address child maltreatment and welfare and completely re-imagining a supportive way that there is sound evidence that would address the racism in the system, but also make children safer and better cared for in America generally.
Dr. Anthony Orsini (53m 19s):
And I think it's a lot do with the funding that we had Anthony DiVencenzo who has been a friend of mine since childhood, and he's what the northeast child advocacy center. And we interviewed him way back and I've done some work with them in training their people how to speak. But I think because of poor funding, that sometimes it's just easier for the child protective services to put them in a different home and put them in foster care than it is to try to fix it. We need to fund it.
Dorothy Roberts (53m 47s):
Absolutely. The problem is, and this is why I mentioned 20 years ago. I wrote a book called Shattered Bonds of color child welfare. And since then I've been working on all sorts of reform projects. I given up on trying to reform it in this system. We need a completely different approach. The problem with our child welfare system is from the very beginning, it has targeted certain communities that are disempowered. It's extremely rare that a caseworker will come with beliefs to barge into the home of a wealthy white family. I don't care what's going on in that home.
Dorothy Roberts (54m 28s):
And come on, we know who we know now because of the internet and memoirs that child abuse and neglect goes on in white family, that affluent white family, we know that, you know, read the memoir and from some of these wealthy people, and many of them are written because they're been traumatized by the abuse of their families. Caseworkers don't go to them. They concentrate in poor black neighborhoods in big cities around the country. So this isn't really about trying to bind where child abuse occurs and address it. This is about, as you said, not addressing the problems with the adequate resources and instead turning to a system that operates by threatening people.
Dorothy Roberts (55m 17s):
We're going to take your children away. If you don't engage in all these activities, none of which has anything to do with the family's problems. But the typical thing is you've got to go to therapy. You've got to have get parent training classes that this is a family. That's homeless guys. Yes. The, what are they going to do? Are they going to try to provide housing? No, that's not what child protective services does, they're not going to provide housing. They're going to take the children away, put them in foster care and imagine how traumatizing this is for children. You are taken from your family. Maybe your home was, but you've got your mother there with you and your sibling.
Dorothy Roberts (55m 59s):
Now you're taken away maybe by a police officer and put into the home of a stranger. If you're a teenager, very likely you've been going into congregate care. And if they find that you have some kind of psychological issue, you're going to go into a residential treatment facility, which also may house children. Who've been found to be delinquent who shouldn't be there either. But because of this idea that these are dangerous children, they're being monitored by staff who are trained to put them in choke holds. Okay? And as I said, there've been recent cases of children dying from these.
Dorothy Roberts (56m 42s):
So look at the trauma. That's happened to this family, including the children that supposedly are being protected. And they're not given housing. The parents are told you, you have to find housing and we're not going to give your children back to you. You have to now visit your children, probably monitored by a social worker, wherever they are, or at a child welfare office, where we're going to look at your parenting and see if it's good enough to get your children back. You have to go to counseling, whether you have a drug problem or not, you've got to go through to a drug treatment program.
Dr. Anthony Orsini (57m 21s):
Yeah, I guess the book goes down to the why and how we got here. Again, it's always the why I must say that the majority of people from child protective services and the social workers that work on that are overwhelmed, but do it because they have their heart in the right place. And maybe they're in a system because for most of you don't know, these people make very little money. They work really, really long. And so it sounds like your favorite word is why two.
Dorothy Roberts (57m 47s):
Absolutely. Why at all thought, let's look at the systemic and structural reasons because just like I not blaming doctors that individually or the EGFR, I think it's a structural problem. The same thing here. I agree with you caseworkers go into it. I would say by and large, they think they're going to help families. I just had one of my law students yesterday come up to me after class and say I was a caseworker for a number of years before I decided to go to law school. And I quit because I went into it thinking I was going to help families. But the only tool you're given is to take the children away or threaten them.
Dorothy Roberts (58m 33s):
The only tool you're given are these parent training classes and these endless rounds of visits and drug testing and all of this, you're not given the tools to actually solve the problems the family's having. So you're in a system that constrains what you can do. And if you try to go off on your own and be helpful, you're likely to get fired. People become the victims of the system they're in. And that's why in Torn Apart, I call for systemic change for, you know, a collective action to change the whole approach to child welfare, which will give people, give teachers, doctors, nurses, social service providers, the freedom to actually provide help instead of now being mandated reporters where the patients, and I don't know if doctors want to admit this, but there are patients who are afraid to go to the doctor because they're afraid that doctor is going to turn them in to CPS.
Dorothy Roberts (59m 43s):
Not because they're doing something harmful to their children, but because the doctor has no other way, as the doctor believes to address the family's problems, schools could become hubs of programs that help families, but teachers are sick. They're the primary reporters now. And also teachers reports are the most likely to be held unsubstantiated because teachers see children every day. They know the needs of children and they think all they can do is call the child abuse hotline.
Dorothy Roberts (1h 0m 23s):
If the child comes to school underdressed. And so what happens, an investigation starts, and most of these investigations do not result in a substantiated case. They're closed. So that what's happened. This child still needs clothing and nothing happens.
Dr. Anthony Orsini (1h 0m 43s):
One of the problem, I think teachers are the same way. Doctors are told. If it crosses your mind, even for a fleeting moment, you must report it. And if you don't, you're legally liable, you could lose your license. You could be put in jail. If something happens to that child, you're going. So for a physician to say, instead of taking the time to figure it out, it crossed my mind. The law says I have to report it. We give it to the social workers and then the social workers are undermanned. So I'm hoping Dorothy that your book Torn Apart, sparks more debate just as your race-based medicine has. You're making a real difference. You're asking why I appreciate that. I was the annoying child who kept asking my parents why I have a feeling you And having a child like that myself and now they're all grown.
Dr. Anthony Orsini (1h 1m 33s):
It does get annoying after a while. Why is the sky blue? You know? And then my father after six whys would be just because I said so.
Dorothy Roberts (1h 1m 42s):
Exactly, exactly. But I was just going to say that baby born in 2008 is now studying computational biology at university of Toronto, because he is always asked the question why he is convinced that computers get, answer everything about medicine and health.
Dr. Anthony Orsini (1h 2m 2s):
Tell him I'll have him on because we'll have a debate because most of my life's work is that medicine is a human, the human interaction. It can't go through computers. I'll have him on one day. Well, thank you so much. We went over because it was phenomenally a what, a great topic and a great guest you were. I appreciate your time, the best way for people to get in touch with you. We'll put it on those show notes. What's the best way.
Dorothy Roberts (1h 2m 29s):
Email Dorothy Roberts@law.upenn.edu. And I'm also on Twitter. DorothyERoberts is my Twitter handle.
Dr. Anthony Orsini (1h 2m 38s):
We'll go ahead. And we'll put that all in the show notes for those people who are driving and listening to this. This is a topic I hope to spark debates and already has. You're already making me think differently. And now I don't feel weird every time I write that WF, wondering why I'm writing that. So I'm going to just stop doing it. So a thank you. If you enjoyed this podcast, please go ahead and hit follow, and you can contact me through the Orsini Way dot com. All these episodes are available on every one of your favorite podcast platforms, including our website. So thank you so much, Dorothy. I really appreciate it. I can't wait for my audience to hear this.
Dorothy Roberts (1h 3m 12s):
Thanks. It was a pleasure being on your show.
Announcer (1h 3m 15s):
If you enjoyed this podcast, please hit the subscribe button and leave a comment and review your contact Dr. Orsini and his team, or to suggest guests for a future podcast visit us at TheOrsiniWay.Com. The comments and opinions of the interviewer and guests on this podcast are their own and do not necessarily reflect the opinions and beliefs of their present and past employers or institutions.