Difficult Conversations Podcast
Lessons I Learned as an ICU Physician
Episode 127 | January 19, 2021
Leading Your Ship To Success
Former Naval Commander and a Leadership and Teamwork Expert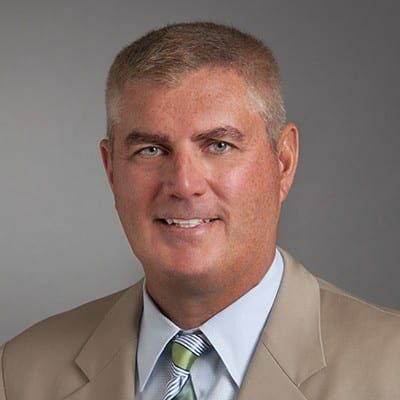 Welcome to Difficult Conversations with Dr. Anthony Orsini. Today, I'm fortunate to have another amazing guest. Captain Mike Abrashoff is a graduate of the U.S. Naval Academy and a former Military Assistant to Secretary of Defense, William J. Perry. At thirty-six years old, Mike was the most junior officer in the Pacific Fleet when he took command of the near-worst performing ship, and twelve months later the USS Benfold was the best ship in the entire Navy. He established a set of management principles he calls the Leadership Roadmap. Mike is the author of three books. His first book It's Your Ship: Management Techniques from the Best Damn Ship in the Navy, was a New York Times and Wall Street Journal Bestseller, and his other two books, showed how Mike's leadership principles have been put into action by organizations everywhere. Mike is a highly sought after keynote speaker for audiences to ramp up organizational performances.
Mike tells us about his background, and the events that led up to his command of the USS Benfold. Even though things weren't always successful for Mike, one thing that came out in his book is, "Every time things didn't work out perfectly for him, he learned from his mistakes." Dr. Orsini talks about how we can learn so much by watching people who are good at what they do and about how being a genuine person builds trust. Mike tells us about how he started by interviewing and getting to personally know every sailor on his ship which enabled him to connect with them. We hear an amazing story about a sailor and the rusty bolts. We learn about the most four powerful words in the English language that he said to his sailors, "What do you think?" Mike talks about getting over his own self-confidence and becoming more confident as a leader. He shares his advice on establishing trust if you're in a leadership position. He tells us about having a disciplined process to get employees to want to stay, and Dr. Orsini makes a point to say, "Communication is a return on investment." If you have to have a difficult conversation with your boss, Mike gives advice on how to start that conversation. We end with Mike telling us the most difficult conversation he's ever had to have.
Mike Abrashoff (2s):
And I interviewed every sailor on the ship individually, all 310 of them. I've never been done before in the Navy and it wasn't about business. It was getting to know them. Tell me about your family. I learned the names of every sailor, their spouse's name and their children's names and their home town, their favorite football team. It enabled me to connect with them and get them to feel like I care about them. And you know, if the people who are dealing with, think you care about them, they will follow you in the battle. And so only at the end of the interview, did business come up, you know, tell me what would you like to improve about the ship? What do you hate most ?
Announcer (39s):
Welcome to Difficult Conversations: Lessons I Learned as an ICU Physician with Dr Anthony Orsini. Dr. Orsini is a practicing physician and the President and CEO of the Orsini Way. As a frequent keynote speaker and author Dr Orsini has been training health care professionals and business leaders how to navigate through the most difficult dialogues. Each week you will hear inspiring interviews with experts in their field who tell their story and provide practical advice on how to effectively communicate. Whether you are a doctor are faced with giving a patient bad news, a business leader who wants to get the most out of his or her team members or someone who just wants to learn to communicate better this is the podcast for you.
Dr. Anthony Orsini (1m 25s):
Welcome to another episode of Difficult Conversations Lessons I learned as an ICU Physician. This is Dr Anthony Orsini, and you guessed that I'm your host again, this week, today, I'm really fortunate to have amazing guest. Today is someone who I really had on my radar for the last six or seven months. And I'm so glad that he's on today. And that's Captain Mike Abrashoff. Captain Abrashoff is a graduate of the U S Naval Academy in Annapolis, Maryland. An was a Military Assistant to the former secretary of defense, the honorable William J Perry. He left the Navy in 2001 and co founded GLS worldwide, a consulting agency that provides practical solutions on how leaders can achieve breakthrough results. At age 36, Mike Abrashoff was the most junior officer in the Pacific fleet when he took command of the near worst performing ship,.
Dr. Anthony Orsini (2m 13s):
12 months later, the USS Benfold was the best ship of the entire Navy using the same crew. The story of that stunning transformation has become legendary inside and outside of the Navy, Mike establish a set of management principles that he calls the Leadership Roadmap at the core of his leadership approach is as a process of replacing command, the control with commitment and cohesion. Mike is the author of three books. His first book is It's your Ship: Management Techniques from the Best Damn Ship in the Navy and has sold over 1 million copies. And was a New York times and Wall Street Journal bestseller and we're going to spend a lot of time talking about that book. His next book, It's our Ship and the best title ever Get your ship together showed how Mike leadership principles have been put into action by leaders in their own organizations everywhere.
Dr. Anthony Orsini (3m 2s):
In addition Mike is a highly sought after keynote speaker for audiences to looking to ramp up organizational performances. I heard him speak a few years ago at my company's conference, and I was just blown away. Mike and you were a literally one of the best keynote speakers I've ever heard. I also spoke at that conference by the way. And after hearing you speak to my first thought in my head was, thank God. I didn't have to follow him. So thank you so much for coming on today. I really appreciate it.
Mike Abrashoff (3m 29s):
It's an honor. Thank you.
Dr. Anthony Orsini (3m 30s):
Thank you. So there's so much I want to talk to you about, so I actually, the last few hours I'd been spending here, try to get this down from three hours to one hour, because I'm such a fan of your book and I was such a fan of your speech, but before we jump into communication leadership and your book, I always like to start off letting my audience find out a little bit about who Mike is. And I'm such as a student that we are where we come from. And so if you don't mind just telling us to hear a little bit of your background. I understand that you'd come from the military background, how you all the events that led up to your command of the USS Benfold.
Mike Abrashoff (4m 5s):
Well, I'm from a small town in Pennsylvania, a place called Altoona, and there were 10 of us living in our home growing up and we had one bathroom. And so when I get out of the Navy, he was able to buy my first home, but it has four bathrooms in it and I use every one every day, just because I can, that's basically all you need to know about me. I'm number 6 of 7 kids and the best path to get an education for me was to go to the Naval Academy. And so I graduated in 82 from the Naval Academy and then worked my way up, going from one progressively tougher job to the next culminating in getting command of USS Benfold, which incidentally was named after somebody from the medical field, it was named after Edward C.
Mike Abrashoff (4m 53s):
Benfold, who was a medic in the Korean war. And one afternoon he was tending to two wounded Marines in a foxhole when several enemy soldiers stormed in the foxhole, throwing grenades into it. And at the age of 21, Edward Benfold decide that he was going to become a leader. He picked up those grenades, he stormed the oncoming enemy, soldiers blowing them up, blowing himself up, saving the lives of those two wounded Marines. So I use to take them to see on his ship every six months or so, in addition to the neighboring a ship after him, he was also awarded the medal of honor. And I used to tell his crew, make sure Edward Benfold as smiling down upon us tonight. And I would also tell them, you never go wrong when you do the right thing.
Mike Abrashoff (5m 34s):
If your doing the right thing nobody's ever going to criticize you just, if what you're doing appeared on the front page and the Washington post tomorrow, would you be proud or embarrassed, and if you would be embarrassed, don't do it. And then if you're proud, I will support you 100% of the time. And so from there, we got featured in the Harvard business review, and that was my big break. Literary agent started calling him and said, you have to write a book. And I didn't think I can do it at first. And it was actually an easy process. I talked into a tape recorder every night and it had the recordings transcribed and in low, and behold the book came out in 2002. It's a sold over 1.1 million copies.
Mike Abrashoff (6m 13s):
And in a year ago this month, a business owner in Canada bought 11,000 copies for each one of his employees.
Dr. Anthony Orsini (6m 21s):
Smart move. I read the book, that's a smart move, but I do believe we are where we came from. And I do know Altoona, Pennsylvania only because they have a Penn state campus. There is one thing they do, when you are applying to Penn State, I went to Rutgers university and no offense. They said you would have to spend a couple of years in Altoona first before you go to the main campus and I said, no, I don't think so. I'm a big city boy from New Jersey. So that was the end of that.
Mike Abrashoff (6m 47s):
My parents, children left home at age 17 and never returned to Altoona. We think my mother, should write a book on parenting on how to get your kids to leave home.
Dr. Anthony Orsini (6m 59s):
That's a good one. My kids keep coming back. And now with COVID, my adult children are living with me down here in Florida. And I have two of the three of them work in New York city so there are certainly back. Our experience really shape who we are and before you became, I read in your book, before you popped into the Benfold that you had a couple of setbacks, right? I mean, you weren't always at the top of your class, everything that you did, wasn't always successful, but what really came out about your book is that every time things didn't work out perfectly for you, you learn from your mistakes. So tell us about that.
Mike Abrashoff (7m 29s):
Well, it's true. I graduated at the top 80% of my class at the Naval Academy.
Dr. Anthony Orsini (7m 34s):
That's the name of my book. It's All in the Delivery and I loved the way you said that top 80%. That's right.
Mike Abrashoff (7m 39s):
I never got all the best assignments starting out, but you play the hand that you're dealt and you make the most of it. And instead of complaining, I worked hard and learned my trade. And as I got more senior and senior, I would always watch the commanding officers that I worked for for the traits that I admired and one of the emulate, but also for the traits that I have abhorred and didn't wanna fall into that same trap. So you can learn from both great leaders and poor leaders. If you have the self-awareness to understand how you're showing up. So I've learned from both types of leaders and I've picked and chosen the traits that matter the most to me.
Mike Abrashoff (8m 28s):
In prior to getting commanded of the ship, I was selected to be the number two assistant to the secretary of defense. His name was William Perry. And it's interesting. He is the best leader I've ever worked for, or seen an action. And it wasn't because he was charismatic, because he lead with a sense of humility and it really appealed to me. I would eventually come to call his leadership style excellence without arrogance. And it didn't matter who you were, you could be a janitor or in the halls of the Pentagon, or you can be the chairman of the joint chiefs of staff, every interaction with him, he made it seem like you are the most important person on the planet. And I would watch people and how they would respond to that.
Mike Abrashoff (9m 10s):
And they became more loyal and dedicated and committed to him. So this concept of excellence without arrogance, it's something that I've tried to take with me and, and emulate myself. And I believe my crew responded to it. And also I believe the audiences that I've spoken to over the last 20 years, appreciate that humility, as opposed to I'm a Leadership expert. I know him at all. I'm here to tell you what to do. No it's a journey and you live and learn and you get better because none of us is a perfect leader and none of this is a born leader. So it's all about having self awareness to understand, but yet they were pretty good, but we are not perfect.
Mike Abrashoff (9m 52s):
And life has a journey and we needed to continue to improve each and every day.
Dr. Anthony Orsini (9m 57s):
I've always said, when I give my lectures, when we talk about we as a society, often look at the people who fail and we give them a hard time in who are not doing well. And what we should be doing, this is exactly what you've talked about just now, is we should be saying, there is a person who has succeeded. I want to figure out why William Perry succeeded to where he was, what made him the best leader. And if we spend more time watching the people who are good at what they do, we can learn so much more from that. So that's a great point. The other point, I'll draw parallel to what I do in medicine, in and teaching physicians, how to build trust with their patients.
Dr. Anthony Orsini (10m 36s):
And I talk about frequently and my book being a genuine person. And by being a genuine person, you are building trust. And in many ways, the reason why I do this podcast is that physician to patient is kind of like a leadership role in that I know we'll talk about it later, but trust is the most important thing when your being a leader. And we know that when patients don't trust their physician, they are less likely to take their medications they are less likely to follow up with their care, they're more likely to sue or never come back. And so I think it's really important that you are a genuine person. And that seems to be what you're saying right now about Dr. Perry, right?
Mike Abrashoff (11m 14s):
So sometimes we perform the way we think that the organization wants us to perform. And there was always this, when you're a captain of a ship, this is what you need to do for you. You need to tell people what to do. You need to be decisive, bark orders. And what you get is people who are performing the way they think others expect him to be instead of being in their genuine self. And I give people the credit to know a fraud when they see one. And if you're trying to be somebody that you're not the people will see right through that, but you're genuine and authentic self, as you say, and that's people want to surround themselves with.
Dr. Anthony Orsini (11m 56s):
It looks fake, right? So, and I tell physicians that all the time, if you walk into a room and there is a patient waiting for you and you say, you know, I teach them, let's talk about just for one minute something that's not medical. Let's not walk in and immediately get down in the business, but to talk about the Yankees or what happened to me today, or how are you doing? And I noticed in your book that you did that with your sailors a lot. Sometimes you, you bent the rules, you did the movies and you did stuff from morale that made you really, they respected you. And sometimes I think that leaders think that if you're not rigid, you're not going to get respected. I think is the opposite way. Isn't it?
Mike Abrashoff (12m 31s):
I firmly believe it's the opposite way. And I interviewed every sailor on the ship individually, all 310 of them and never been done before in the Navy. And it wasn't about business. It was getting to know them. Tell me about your family. I learned in the names of every sailor, their spouse's name and their children's name, their hometown, their favorite football team. It enabled me to connect with them and get them to feel like I care about them. And you know, the people who are dealing with the things that you care about them, they will follow you in the battle. And so only at the end of the interview is the business come up, tell me what would you like to improve about the Ship? What do you hate most? And so the first part was about establishing that connection and engagement and make them feel like you care about them.
Mike Abrashoff (13m 18s):
And only then would I talk about the business side of it, and by the time you have the, you know, and then they'll open up and they'll give you ideas, it will start taking greater ownership, greater accountability. But I can't order that from the beginning of an interview, you've got to lay the groundwork and we've now been in COVID crisis since last March. Everybody is doing online calls. Whenever I do any calls with any of my people. First, we talk about family what's going on. And everybody in this country has been impacted. And to be honest, there are days when I'm depressed, like why you even get out of bed this morning. And so if we're depressed because of this, it's only natural that the people we're dealing with maybe down as well, they may have lost a loved one.
Mike Abrashoff (14m 5s):
They may have somebody who's hurting physically as a result of COVID. And so if you go right to a business, you won't understand the personal drama that everybody in this country is going through right now. And by talking about it in an advance, it gives you some context so that you can better design how you're going to communicate with them and connect with them. So it's all about the personal touch in caring. Now be your genuine, authentic self. If you don't care, they don't ask some people don't care. And you know, if you try to act like you love them and you don't, they are going to be suspicious of you. But if you genuinely care take the time to talk to them about it.
Dr. Anthony Orsini (14m 47s):
But it's also going to help you when you're trying to run that ship or that company, I'm a Rutgers university graduate. And the Rutgers university and the early eighties was very difficult at it. From the athletic point of view, they were horrible in football and they're horrible in basketball. They were good at women's basketball. It was not much better now, but it is a little better. But my point is in the eighties, I decided I needed to adopt another team just to root for. So I got very interested in Duke basketball and become a big coach K fan. Coach Krzyzewski fright, every one of his leadership books. And in his book, one of his books, he says he takes the incoming freshmen and they spend, I don't remember a day or a weekend with him and his wife at the house one by one.
Dr. Anthony Orsini (15m 30s):
And they get to know them. And through that, he learns, you know what? This kid can do, what he will respond to. Some kids respond to being yelled at. Some kids will need more encouragement in your book. You talk about, put a round peg in a round hole. How much of that interview helps you with that?
Mike Abrashoff (15m 50s):
Well, I would say a a hundred percent by interviewing every sailor oftentimes I found out they knew what they didn't want to do, but they couldn't quite figure out what they did want to do. And I have a feeling that's what coach K does in that weekend with each kid. Do you have a choice between going down the wrong path or choosing the correct path? And many of them have never had role models in their lives to coach them and to mentor them. And the only way you can do that is to learn about them. And so the more I can learn about them, the more precise I could be in helping to coach them and mentor them in helping them choose the right path that fits them so that they could make something of themselves.
Mike Abrashoff (16m 35s):
And so that's where the enormous satisfaction came from was helping young men and women decide how the chart their own course for their lives and become successful.
Dr. Anthony Orsini (16m 48s):
And so after you became genuine, you build that bond, you've got to know the names of them. Then you ask them what the Ship can do to get better. And there was a story about a sailor and the rusty bolts that I have repeated 20 times since I heard you speak, because I think is just amazing. Can you share that with us?
Mike Abrashoff (17m 6s):
So when I found out how smart my sailors were in, and we offered the sat exam, onboard the ship, and I had never had never been done on a small ship before 50% of my crew took the sat because there the interviews I found out that they may want to go to college. So let's help them get in one of my entry level seamen scored a 1490 out of 1600, which was almost double what I took when I say preparing for the Naval Academy. And it hit me how smart these young men and woman are. And there were even smarter today. 'cause they have access to information that we never had access to. I couldn't get into the Naval Academy today because the kids out there are so smart.
Mike Abrashoff (17m 47s):
And so when you realized how smart the people are that are working for you, why not unleash that potential, because who better than the people on the front line going to work, they actually have ideas on how to improve the way that you do the work. So when I found out how smart they were, I added three questions in the interview. What do you like most about Benfold? What do you like least? What would you change if you were the captain of the ship? Once they learned, came in and says, do you know how many times we've painted their ship in the last 12 months? I said, no. And he said six times, but every time we paint the ship, it takes us a month to paint it. So every other month we're painting the ship. And then he said, have you ever painted you're home? And I said, yes.
Mike Abrashoff (18m 27s):
And you said, it's sucks, doesn't it? And what's your point? We have been painting ships for 244 years. He said, did you ever stop to notice why we have to paint the ship every other month? He said, whenever a new piece of equipment is added top side to the hull of the ship it's being held in place with nuts and bolts, screws, washers, and fasteners that are made out of ferrous metal, that rust in saltwater. But when it rusts, rust stains down on the side of the ship, he said, have you ever heard of stainless steel? Well, now that doesn't rest in saltwater, now I'd been in the Navy 16 year by this point, I walked past that every day, because that's the way we've always done it.
Mike Abrashoff (19m 11s):
And when the sailor pointed it out to me, it hit me. I've got sailors hanging from a safety harness on the mast of the ship. And I've got sailor is hanging over to the side of the ship with a life preserver on, and it's an inherently dangerous task that provides $5 an hour or a value to us. And so why not get out of the lines of work that we've been doing for forever so that we would have the time of the day to do higher value work. So we scoured the globe, looking for the right materials to change this stuff out. With spent about $25,000 changed out everything we could painted the ship. We did not have to paint a ship again for the next 10 months.
Mike Abrashoff (19m 54s):
And some people from Washington came out to inspect the ship, and they were amazed that it looked like a brand new ship and the newer than most new ships coming out of the ship yard. And so they start doing investigations at a Navy wide level. And the people who procure this equipment in Washington never took into account the man hours that the sailors have to spend maintaining this equipment. Total cost of ownership. Wasn't part of their criteria at the lowest bid was, well, if you go for the lowest bid and then I have to spend all these man hours doing $5 an hour of work, we're not working together.
Mike Abrashoff (20m 36s):
So now whenever a new piece of equipment is bought, the total cost of ownership has to be addressed so that we are not putting undue burdens on the sailor's out on the ships to have better things to be doing, like figuring out how to defend ourselves better. So that all of that came from a 21 year old, who was free to challenge. Why are we painting the ship every other month?
Dr. Anthony Orsini (21m 0s):
That's an incredible story. After I heard you tell that story, but no exaggerating. I must've told 10 or 20 people. I heard this guy speak, and here's the story of this first class seaman or whatever he was, but basically change the Navy with something that has basically common sense, but it's just, it's a great story. It really is. Let's move on. So you come on to the Benfold and tell the story of how the former captain left and he didn't leave under the best circumstances. In fact, it was some disrespect paid to him as he left that must've of scared you as like, what am I getting myself into? But you also mentioned that one of the issues was that he was an extremely smart guy who micromanaged.
Dr. Anthony Orsini (21m 43s):
Can you tell me more about that?
Mike Abrashoff (21m 45s):
My predecessor was absolutely brilliant. Nuclear trained engineer may be the best nuclear trained engineers in the Navy. And when he left, as his departure was announced on the public address system, my crew stood and cheered at the fact that he was leaving and to my knowledge, and it never happened before in the history of the Navy. And I take a step back. And the first thing I thought was, what do I have to do to keep that from happening to me.
Dr. Anthony Orsini (22m 10s):
What am I getting myself into?
Mike Abrashoff (22m 13s):
The second thought that went through my mind was I may never be liked. It's not part of my job description, keeping them safe is so I examine what went wrong and he was so brilliant. He tried to do everything himself and not only that directed how everything was to be done. And so what he created was 310 order-takers. People are just waiting around to be told what to do in order to takers, don't accept accountability for their results. Things go wrong. He said, well, I'm just knowing what I was told to do. And so I realized I needed to go from that top-down command and control to the one where I added a four word question, when a sailor who would come and asked me how to do something.
Mike Abrashoff (22m 58s):
And my response to them was what do you think? I think those are the most powerful words in the English language, instead of telling him the answer. What do you think, and get them to come up with the answer? And one sailor said, nobody on the ship is ever asked me to think before, and the way I'm asking you to think, how would you do it? So he says, well, this is what I do is to do it. He turned it in flawless performance and he lifted burdens off my shoulders. So if, if I know that he's out in doing a good job on something, I don't need to go to micromanage him. So that gives me time in the day to go do something more important, like figure out how to defend ourselves better. And so to your micromanager listeners out there, I say, it's time to change.
Mike Abrashoff (23m 45s):
And the way that start is those four words. What do you think?
Dr. Anthony Orsini (23m 49s):
I think it was Steve jobs that said it, it doesn't make sense to hire smart people and tell them what to do. And I've had a few leadership roles in the, my past and present, and I've had some fantastic bosses. Bosses that I would walk from fire for and other bosses who were nice people are really smart, but it just would never allow anyone else to develop themselves. One of the theories is that is a self confidence thing that it takes a lot more confidence to do to let your people run. I know that I have found when I was training as a physician, there were some of my senior physicians who used to say to me, this is how you have to do it.
Dr. Anthony Orsini (24m 29s):
You have to use his exact dose. You had to use this exact medicine, but the real smart ones, the ones that I looked over said, Tony, there's three or four different right ways of doing it And one wrong way, don't pick the wrong way. So you think that's a self confidence issue right now?
Mike Abrashoff (24m 43s):
Absolutely. And, and I was full of insecurity as well. Like, am I doing the right thing, but I never went wrong when I trusted my sailors. And so I had to get over my own self confidence. And once they started delivering results, I became more confident that as a leader, knowing that this was the right way to do things. And the other temptation I would advise your listeners to avoid sailors would come to me with a solution that may not have been the way that I would have done it, but if it could get the results, I would always say, do it your way.
Mike Abrashoff (25m 23s):
Just like you said, you just don't pick the wrong solution. There are three or four ways to do it. It doesn't have to be the way that I would have done it, but I do it. And let's see what happens. And what I found out was sometimes the way that I would have told them to do it was better or more times than I care to admit the way that they chose to do it was better than the way I would've told them how to do it. And so that's the only way people learn is through experience and giving them the opportunity to make a decision and then go back and look at it and say, was it the right decision? Or is there a better decision than the constantly learning and improvement?
Dr. Anthony Orsini (25m 58s):
And when you micromanage a really lowering the bar, aren't you, as opposed to raising the bar and say, this is what I'm expecting you to do, and I trust you to do it. I think that makes people really rise to the occasion. Or do you think so?
Mike Abrashoff (26m 11s):
Well, when I worked for the secretary of defense, I was a number two assistant. And honestly, I was a glorified gopher. My job was to push paper and the senior Military assistant is a three star, Colin Powell had a job. John Kelley had the job and it's our most important three-star job. And once the general started to trust me, he started delegating more and more of his responsibility to me. He put me in charge of the sec, they have security detail, the trip planning team, the communications team. I had 45 people report to me and a job that historically have been an individual contributor job. And I never got any feedback from the general as to how I was doing.
Mike Abrashoff (26m 52s):
But then one day his wife came into the office, comes back to my desk and says, I wanna thank you for everything you were doing for Paul. Because the first time since he has had this job, he comes home at night happy. So he could have continued to hoard all the power and all that responsibility, but he wasn't going home happy at night. And he found that the more of his responsibility he could delegate to me, it freed him up to do the important three-star work. He's getting more pride in getting better results. And it frees him from the mundane stuff so that he can go home happy at night.
Mike Abrashoff (27m 34s):
So that's my challenge to your listeners is what can you do to lift burdens off your shoulders so that you can go home happy at night? Because Lord knows we are working hard enough as it is. There's no need to make our jobs even tougher. So how do we lighten our load? And to me, it comes from bringing our people all along and training them and delegating to them. And we can do the a thousand dollars an hour work as well
Dr. Anthony Orsini (27m 59s):
For the leader out there, whether it's in health care or not, who is coming in. And we had Stephen M.R. Covey on a few months ago, the author of speed of trust. And Stephen spoke a lot about trust. We've had Claude silver on chief heart officer of VaynerMedia. The overwhelming theme of that was the trust. The word that we're using right now is servant leadership. Things have really changed over the last 10 years. I would say, now this is the way, but yet we still have a lack of leaders. I think we have more managers that we do leaders. What advice do you give to that person? Who said who's a, in a leadership position? He or she is scared to death. I had just been promoted and I have the 310 people underneath me.
Dr. Anthony Orsini (28m 41s):
The first thing, how do I establish that trust? What's the first thing that you would say to them?
Mike Abrashoff (28m 47s):
Two months after I took command and the crew didn't trust me, they thought everything I was doing was flavor of the month and it wasn't going to work out. I would revert to the old way of doing things. And then the big day left and we left San Diego en route to the middle East for a first appointment. And the first seven days of the transit was spent doing a major exercise design to increase our ability to defend ourselves for doing this with, to other ships, Harry W. Hill U S a scary admirals embarked on Harry W. Hill. And the exercise was to be over the following Friday afternoon at 5:00 PM. At which point we were to enter Pearl Harbor spend the night in Waikiki. Well, instead of being over at 5:00 PM, that Friday afternoon, it was unexpectedly over at 9:00 AM.
Mike Abrashoff (29m 33s):
We had achieved. All of the objectives were sitting off the coast of Waikiki. Stephen in circles, wasting fuel, wasting taxpayers' money, waiting five o'clock because that's what the plan called for in the way that we enter, port in the Navy is by the day to rank have the senior officer or in each ship. The admin was on Harry w HIL. They were to go in first. I was the junior captain in the entire Pacific fleet by date of rank. We were to go in last so I can see why I can see Waikiki through my binoculars, but I'm not going to say to you, and this is stupid and what are we doing out here when we should be there? So I call the Captain of the Harry w HIL on an encrypted satellite voice radio that any sailor or any of the three shift can punch on the button and listened to the conversations.
Mike Abrashoff (30m 17s):
And I said, why don't you ask the Admiral if we can go in early, he said, I can't, I've got an engineering problem. I can only have fix it at C. I have to stay out. I call the Captain of the next Ship. He explodes at on the radio for the sailors on all three shifts to hear. You're the junior captain you're going in last don't challenge to the plan. So I call the Admiral. I I'm in my cabin on this ship, I can tell by the gruffness of his voice, he had been listening to these two conversations. My hand literally starts to shake while I'm talking to them on the phone and he said, why should I grant Benfold something I'm not granting the other two ships. I said, most of the exercise is over early were sailing in circles wasting fuel I said, I got a piece of broken equipment I can only fix in port.
Mike Abrashoff (31m 6s):
When I said reason, number three, I'm going to put my crew on the beach early in Waikiki today. Now, when he said that I was two decks above the operation center were 30 sailors were on watch. When he said permission granted, I could hear cheering through two decks of steel. Now we have four engines on a Arleigh Burke-class, a destroyer, and our normal configuration has only the steam on one engine because that's our most fuel efficient. You can do up to 18 knots on one engine. And unless it's an emergency, everywhere we go, we're allocated one engine, but you can do 24 knots on two engines and use twice the amount of fuel. You can do 27 knots on three engines, and you can do 31 knots on four engines.
Mike Abrashoff (31m 52s):
When the Admiral said permission granted, I put all four engines online, came up to the full power. When an Arleigh Burke-class destroyer is at full power it's a thing of magnificent beauty. It kicks up a rooster tail of water. That's two stories high. Wow. Ship vibrates from the power and we screaming in Pearl Harbor at full speed, tied up at 10 15 off the Ship at 10 45 on our way to Waikiki, never did save taxpayers one drop of fuel that day. Next day, we get underway to continue our transit to the middle East. And the first sailor comes up for his interview.
Mike Abrashoff (32m 33s):
And he says, you know, Captain, it seems to us the crew that you don't care if you ever get promoted again. And I said, where on earth did you get that from? He said, what you did for us yesterday, you had nothing to gain. You did it for us. We want you to know we got your back. And to me is trust is when you have your people's back and they have your back for us. There was this magical moment, but trust is like a bank account. And you've got to make deposits each and every day. And after awhile of making a deposit in every day, you have a nice sum in your account. And that's what trust is by demonstrating that you're going to do the right thing, that your people can count on you to do the right thing.
Mike Abrashoff (33m 21s):
And if they have that sense, they will have your back. And it's the same with your patients and its the same with your customer's. But you can't order it you have to earn it and you need to know your people who are watching you every day. And if there's a disconnect between what you say and what you do, then that will erode the trust that you're trying to build up.
Dr. Anthony Orsini (33m 48s):
And it, it really is a difference between good leadership and bad leadership, but also it affects the bottom line. So you talk in your book about employee turnover or in your case, Navy turnover and how many people re up. I think if you look at it, it surveys, it'll tell you that most employees leave because they don't like their manager. It's not about money. And yet I think when you took over, there was a big turnover on the ship. And then you had, I want to say a hundred percent retention?
Mike Abrashoff (34m 14s):
So the quarter before I took command on our retention rate was 8% meaning we were retaining 8% of the sailors eligible to re-enlist. And in my last year, our retention rate was almost 100%. We had the highest retention of any ship in the Navy. And when I first got there, the retention was that our burning issues and the Navy couldn't generate replacements as fast as we were losing them. And so I had a sailor getting out of the Navy the next day I call them up to my cabin. And by this time his mind's already made up and I said, why are you getting out? He said, Captain nobody ever asked me to stay.
Mike Abrashoff (34m 55s):
And I started thinking, sometimes we overthink this. Maybe if I just asked them to stay, they'll stay. And so I implemented a program nine months prior to any sailors contract end date, that sailor would come up to my cabin for another interview. And I would ask them, are they thinking about staying in or are they going to get out? And if they're thinking about getting out, what is it that I can do to help you change your mind? And here's what I heard. T if you get me this training or this education, I'll stay, if you put me in this different job, I'll stay, my family's on the East coast If you transfer me back to the East coast I'll re-enlist. And so if you give me nine months to solve a problem, I can generally do it.
Mike Abrashoff (35m 36s):
If you give me a day to solve a personnel problem where they've already decided to get out, I can't do that. So it was about putting in a discipline process to find out what's on sailors mind and what would get them to stay in, keep them interested. And then delivering. I didn't have a 100% goal that was one sailor at a time. And then over a period of a year, it's like, wow, we haven't lost anybody. So it's just having a disciplined process to get people to know that you want them to stay and then see what you can do to keep them because what does it take to train a Dr and how much money or a nurse nurse's most hospitals have tremendous nursing turnover.
Mike Abrashoff (36m 23s):
I think about how much money is spent on their training and how many opportunities they have. And I had known nurses who we'll stay at a certain hospital and make less money, but stay because they get treated with respect and they know they are appreciated. You know what? Those physicians have a direct impact on that. And it doesn't cost a dime. It just costs them self awareness and giving the nurse a pat on the back and are not demeaning him or her. And it's not rocket science, but you get so many people don't do it because they don't have the confidence in themselves to make a difference.
Dr. Anthony Orsini (37m 4s):
And it really underlines the importance of communication is your first sailors said to you, and no one ever asked me to stay and people want to know that their valued. And if they are valued, their going to be loyal, we are ever having a health care crisis right now. And that is because of the bureaucracy of health care right now there's more doctors and nurses working for hospitals instead of doctors being in private practice and a thriving hospitals value their doctors and nurses. But there are many hospitals right now we're saying, listen, I know you have 20 years' experience as a nurse, but if you leave, don't let the door hit you in the way out. I got six graduate nurses. And by the way, there are $10,000 a year of cheaper because there are just starting out.
Dr. Anthony Orsini (37m 48s):
And what do we doing in the end? We were wasting money. And in the end, who suffers the patient 'cause now the patient gets a nurse has got three months experience instead of 10 years. And so they think that's a really important thing is let's communicate how important everybody is to you in, and that really helps.
Mike Abrashoff (38m 5s):
Then that sends a signal to the next nurses who have been there 10 years if this is how are you get treated after 20? Why should I hang around? So everybody watches what happens to everybody else.
Dr. Anthony Orsini (38m 17s):
Communication is a return on investment. So I know we're running out of time. I just want to get some more great advice from you about communication. I am sure that being in the Navy all those years, you have had many difficult conversations. I want to talk about two types. Can you give us some advice to people who have to have a difficult conversation with their boss, or maybe you don't agree with the boss? Maybe you need to, must be even harder in the Navy, but do you want to say to your boss, Hey, I disagree with what's going on. I'd like to do it this way. Can you give us some really good advice on how to start that conversation?
Mike Abrashoff (38m 51s):
For you have to choose wisely the time when you make that appeal. If your boss is under a lot of pressure and frazzled and is under pressure, that's not the time to do it. I would always do it late in the day. Especially with the General in the Secretary of Defense, his office, I never challenged him in the heat of the battle. I never did it publicly. So if you're doing it publicly with other people listening, that's not a good idea. I would always do it. One-on-one when it's a calm moment. So I'm a football player. I loved football. And in the NFL, when the head coach disagrees with the call by the official he throws what's called the red flag, which means I would like an NFL instant replay on this.
Mike Abrashoff (39m 40s):
And so if you do something that has disarming that doesn't put them on the spot and on the defensive, I would say, hey boss, I would like to throw the red flag on this decision. And it's a completely changes their demeanor and their mindset so that they are more open to listen to your ideas. And so I would never CC anybody on an email. If I had to do it by an e-mail, it just one-on-one communication. And I would say, you know, boss, Admiral, here's the deal. I know this is what you want to accomplish and this is how you told us to do it, but we've looked at this and if we do it this way, we might be able to deliver better results and accomplish what you're looking for.
Mike Abrashoff (40m 21s):
So when I'm challenging a decision, you don't put the person on the defensive and you don't challenge them in public. And you also give a solution instead of dropping another problem on your boss's doorstep, provide the solution. And then you have a greater chance of being able to do it your way. And so I bet, you know, I won 90% of my NFL instant replays, and if I lost, I saluted and I said, you have my a hundred percent support. But the key is the timing and not to put your boss on the defensive and embarrass them in front of others.
Dr. Anthony Orsini (41m 1s):
As I say, as the name of my book. But as I say, 10 times a day, it's all in the delivery. And so if you went to your boss and said, hey, I disagree with you. That kind of gets their back-up right? And now there ready for a fight. But I love that can throw a red flag. It's almost kind of funny and it makes light of everything. And then you can have a nice conversation.
Mike Abrashoff (41m 17s):
Their response would be to laugh and shake their head. That's better than to get their claws out. They want to dig into you, laugh, shake your head. Okay Abrashoff what do you want?
Dr. Anthony Orsini (41m 27s):
I love that. I think I'm going to steal that from you. And I think a lot of people out there I'm going to steal that also. And then finally you've had have Difficult Conversations in your life that you've run with either with your sailors or et cetera. So I always finish the podcast with the same question. What is the most difficult Conversation you have ever had to have? Or what type of conversations do you think is the most difficult that you've had to learn to navigate?
Mike Abrashoff (41m 52s):
So the problem in organizations is not everybody is going to get with the program. I call them cave dwellers, citizens against virtually everything. I looked at it and no matter what your for their against And, I bet you have one or 2% of the crew on Benfold, where they were disgusted. They just couldn't wait to get out. They couldn't wait for their contract to be up in, nothing I was ever going to do or try to connect with them was going to make any difference. But they've got a different interview with me. It was a cave dweller interview, and you never let this interview become emotional or confrontational. William Perry called it iron logic. They go into the conversation with 20 facts that the person can't refute of how their performance didn't compare favorably to the rest of the sailors.
Mike Abrashoff (42m 41s):
And you get them to admit that they are not performing. And you can do that with generalizations. You have to have cold, hard facts. So I would get the person to admit that they are not performing at the same level as their shipmates. And then the follow up question is why. And honestly, here's where my education came in. Some sailors chose to share with me personal issues like they're in debt or marital issues, or kid's on drugs. We got family members with COVID and your home schooling your children. I mean, these are problems that we've never had to face before, but our people are now facing. So there are, they become impediments that we have to deal with.
Mike Abrashoff (43m 24s):
And so if you understand that, then you can help him in a, for sailor shows to share with me on a personal issue. Do you know what I'm a compassionate and humane person I'll help you. If I can, I'll give you some time to address it. And hopefully you'll be back in a couple months, ready to go. If a person didn't have the training, I'll get you the training. But if a cave, dweller was a cave dweller, because they just didn't want to be there. I put them on a six month program, they got to come see me once a month for six months. And if they made no effort to improve, I separated them from the Navy and I had to get rid of five sailors this way. I hated every time. And I got no sleep the night before getting rid of the first sailor and I come to work and I said, you know what?
Mike Abrashoff (44m 9s):
I lay line in the sand. I got to separate the sailor. So I did. And then the most amazing thing happen. The 98% of the sailors who did care started stopping me in the passage way and said, what took you so long? We owe it to the good performers, not to tolerate disruption from one or 2%. And that's what a critical conversation is about. Leadership is not a paycheck. It's about having those critical conversations and getting to understand why people aren't performing as expected. Help them if they are having a personal problem, but also tell them what will happen if they choose not to get with the program, because we owe it to our patients.
Mike Abrashoff (44m 54s):
We owe it to our customers. We owe it to the rest of our staff, not to tolerate disruption from a few malcontents.
Dr. Anthony Orsini (45m 3s):
Successful people know how to communicate. And I think that's the bottom line. And that's why I worked so hard to do, to help people learn to do that. That's what I have this Podcast, that's why I had you on. 'cause you're a master communicator, a leader. And I want to thank you so much, but before we leave, how has COVID effecting you or the GLS worldwide? I have been here. I used to do a lot of speaking and that came to a halt. And so it must be, what are you doing nowadays to keep busy?
Mike Abrashoff (45m 28s):
I am doing virtual keynotes. I'm doing probably five or six a month. And my business partner, Stacy Cunningham three years ago had developed a virtual leadership development program. And so in times of COVID, people are looking for ways to break up the endless zoom calls. So we've got this 26 Lessons virtual program. Each lesson takes about 15 minutes. And so we're getting pretty fantastic results with that. But I haven't flown in an airplane since March 14th and I normally fly probably 200,000 miles a year. And the first six weeks I'd love that. I'm going to be thinking, boy, this pandemic is great.
Mike Abrashoff (46m 8s):
I'm on vacation, but I was bored for the next two months until I started doing the virtual keynotes. And so you adapt and I realized somebody always has it worse than you. So I'm very fortunate, but you make the most of it. And I set up a studio in my basement where I do my virtual keynotes from and continue pushing the consulting side and also taking some time for myself and, and just thinking about what the future holds and how I'm going to position myself and how I can be of value to clients because of the challenges they're facing with COVID as well. Y
Dr. Anthony Orsini (46m 47s):
eah, I've done some virtual keynotes too. I love to speak in front of a crowd because you get that feedback, right? you can be on that stage in your speaking and you get a lot of verbal language that confirms what the head nods hard to do that on virtual, because you have no idea if anyone's sleeping or not.
Mike Abrashoff (47m 2s):
And, and not that people would care, but in a virtual setting, you have to stand still in one place in front of the camera. And my first keynote, I, for some reason, I dressed up and put my hard soled shoes on, even though you can only see from the waist up and I'm standing on the same hard floor and the exact same spot for an hour and a half. And what I was done, my legs and feet were shocked. Like they've never been before. And I had to sit down for like four hours until her recovered. But now I wear sneakers whenever I'm doing a virtual keynote, but the audience is probably to ever think of that, but it's tough standing up in the same place for an hour and a half.
Dr. Anthony Orsini (47m 40s):
It sure is. And you know, just last week I gave one it and you have no idea whether anybody is still out there right now, you're, you're talking away and you're giving us and it's not until maybe you get an email or afterwards where the moderator comes up and says that it was a great lecture, whatever, but I can't wait to get back to in-person stuff. I got my first COVID vaccine worked for taking it one week before Christmas, I got my first vaccine two days ago. And as a health care worker, and it looks like God-willing, we are going to be getting this out to everybody in the next five or six months in. Maybe we can get back to normal. Lets the hope so, thanks to Mike. I can't thank you enough. I think this is going to be an awesome episode for the audience.
Dr. Anthony Orsini (48m 20s):
My audience is really lucky that you're out there and that you did this. What is the best way for them to get in touch with? You will put it in the show notes. So if you're driving, go write this down, but what's the best way to get in touch. MAbrashoff at APG Leadership. com.
Mike Abrashoff (48m 33s):
Great. And we'll put that in the show notes. Thank you so much for being on today. Thank you everybody for listening. If you like this podcast, please subscribe on Apple or, or your favorite podcast platform. If you want to learn more about what we do at the Orsini Way you can reach me at The Orsini Way.com. Thanks again, Mike. Appreciate it.
Dr. Anthony Orsini (48m 50s):
And have a wonderful holiday.
Mike Abrashoff (48m 55s):
You got it Doc, Take care of.
Announcer (48m 55s):
If you enjoyed this podcast, please hit the subscribe button and leave a comment and review. To contact Dr. Orsini and his team, or to suggest guests for a future podcast. Visit us at The Orsini Way.com