Difficult Conversations Podcast
Lessons I Learned as an ICU Physician
Episode 158 | November 2, 2021
Do No Harm - Conversations About Physician Suicide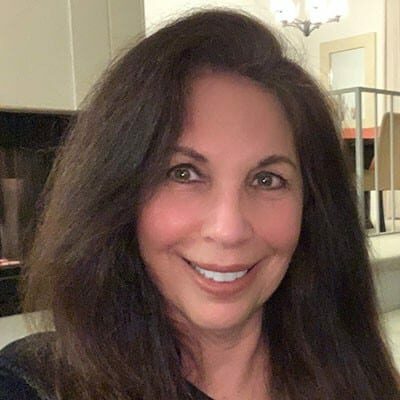 Welcome to Difficult Conversations with Dr. Anthony Orsini. We've had several episodes over the past eighteen months on the topics of physician burnout, the toxic culture of medicine, and the high rates of substance abuse in healthcare professionals. These are topics that I care about deeply and speak about during my presentations and workshops. I recently spoke at a Global Summit on Ending Physician Burnout. As part of the summit, attendees were able to get a free viewing of a groundbreaking and game-changing documentary, Do No Harm. This documentary is an honest, deep dive into the increasing rate of physician suicide, its origins, and why this is a serious healthcare crisis, not only for physicians but patients as well. Today, we are extremely fortunate to have the producer of this documentary, Robyn Symon, who is a two-time Emmy award-winning filmmaker, A former PBS producer, Robyn has directed six featured documentary films, as well as produced and directed television programs for various networks. We are so lucky and honored to have her as our guest today!
We learn more about Robyn and why she started to investigate the causes behind physician burnout. Dr. Orsini tells us some of the jaw-dropping statistics. Robyn reveals the truth about physician and medical student suicide and doctors reporting substance abuse. She talks about the shortage of doctors and how we need to make sure that physicians and nurses are cared for and that they are not sleep-deprived. Robyn fills us in about the documentary and talks about Hawkins, who is a very courageous med student willing to talk about his story with depression and suicide attempt. Dr. Orsini stresses how many physicians just don't ask for help and there are no real support systems available Robyn tells us she's optimistic but shares her concerns about the pressures on physicians. Dr. Orsini shares a story with us about "pimping" in medicine and what happened to him when he was a resident. Robyn shares a great story about the LA Children's Hospital and what they are doing with their MA's to free up time for the residents. Dr. Orsini and Robyn talk more about her film as she explains that it's a tool to open a dialogue. We end with Robyn sharing the most difficult conversation she's ever had and how she navigated through it. If you enjoyed this podcast, please go ahead and hit subscribe on your favorite podcast platform.
Robyn Symon (2s):
So it was only when I was able to link the wellbeing of physicians, the suicide, the burnout, the depression of physicians to the high rate of medical mistakes. Then I thought, okay, this is a public health crisis that everyone should be aware of. So it's not just your doctors have problems too bad. No. If your doctor is having problems and can't get help, what kind of care are you going to get for your grandmother?
Announcer (39s):
Welcome to Difficult Conversations. Lessons I Learned as an ICU Physician with Dr. Anthony Orsini. Dr. Orsini is a practicing physician and president and CEO of the Orsini Way. As a frequent keynote speaker and author, Dr. Orsini has been training healthcare professionals and business leaders how to navigate through the most difficult dialogues. Each week you will hear inspiring interviews with experts in their field who tell their story and provide practical advice on how to effectively communicate. Whether you are a doctor faced with giving a patient bad news, a business leader who wants to get the most out of his or her team members or someone who just wants to learn to communicate better this is the podcast for you.
Dr. Anthony Orsini (1m 25s):
ell, welcome to another episode of Difficult Conversations: lessons I learned as an ICU physician. This is Dr. Anthony Orsini, and I'll be your host again this week. We've had several episodes over the past 18 months on the topics of physician burnout, the toxic culture of medicine, and even the high rates of substance abuse and health healthcare professionals. In fact, as recently as last month, I had the honor of interviewing Dr. Robert Pearl. Who's the author of the recently published book, Uncaring: how the culture of medicine is killing doctors and patients. So this is clearly a topic that I care about deeply and a topic that I speak about during my presentations and workshops frequently back in August, I was asked by Dr. Jonathan Fisher, also a previous guest on this podcast to speak about how better communication and relationship building can change the culture of medicine and limit physician burnout.
Dr. Anthony Orsini (2m 15s):
Jonathan, with no real experience in event planning, was able to produce the first-ever global summit on Ending physician burnout, three days of the most incredible and smart presenters I ever had the honor to be associated with. But where am I going with this? As part of the summit, attendees were able to get a free viewing of a groundbreaking and game-changing documentary called DO NO HARM. This documentary is an honest, deep dive into the increasing rate of physician suicide, its origins, and why this is a serious healthcare crisis, not only for physicians but patients as well today, we are extremely fortunate to have the producer of this documentary is Robyn Symon.
Dr. Anthony Orsini (2m 57s):
Robyn is a two-time Emmy award-winning filmmaker. A former PBS producer, Robyn has written and directed six featured documentary films, which have won top honors at film festivals and have been acquired for international distribution, including television broadcast and streaming platforms such as Netflix and Amazon. Robyn has produced and directed hundreds of hours of television program for various television networks, including PBS, the travel channel, NBC discovery, CNBC HGTV, the reelsfull-feature60-minute channel, and many others. In addition to two Emmy awards, Robyn has won two national telly awards, two NAVJ awards and honors from the associated press.
Dr. Anthony Orsini (3m 39s):
She's a member of the producers Guild of America and the Alliance of women directors. And we are very lucky to have her as a guest today. Robyn, thank you so much for coming. It's really an honor to have you on and take your time out of your busy schedule to be here today.
Robyn Symon (3m 54s):
It's a pleasure to be here, Tony and so will be worth the wait.
Dr. Anthony Orsini (4m 0s):
Well, I was just so blown away by your film and I can't wait to start speaking. I have a list of so many questions, even though I've kind of been speaking about this topic for a while. I learned so much from your film, but before we dive into the film, I just bought my audience as usual to just to get to know Robyn, how you got to this spot, as I say, how you got to the pinnacle of your career by being on my podcast today. So tell us who Robyn is and how you got here.
Robyn Symon (4m 25s):
Great to be here and speak to your audience. And I encourage you to see the full feature version at that conference. They show the 60 minute version and there is a full-feature version of Do No Harm on Amazon. And also you can get to it on a website to DO NO HARM, film.com because that's really heavy. It's much heavier than the 60-minute version, but we just wanted to leave a lot of time for panel discussion there, but it's worth checking out. I started as a TV news reporter and then was a producer at PBS for years, and then went independent and about, I think it was 2014, a friend send me an op-ed piece from the New York times about these two young doctors who jumped from the roofs of their respective hospitals within a week of each other.
Robyn Symon (5m 17s):
And I come from a family of physicians. I had a grandfather and uncle who were physicians. My uncle was actually a surgeon in New Jersey and I have two cousins of the Cleveland Clinic and they never spoke about any issues. So I was really shocked to learn that these two young doctors with so much to look forward to so brilliant why they thought the logical solution to their problems was to jump. And it just set me on this mission to find out why, because we have a physician shortage.
Robyn Symon (5m 57s):
So what would compel them to do? Why would they feel so trapped in their lives when it was just beginning? So I started to investigate the causes behind physician burnout, beginning in medical school. And it was interesting, but you know, suicide is a problem in our culture in general. And I thought as a filmmaker, it might be a tough sell to talk about doctors because, at that point in 2014, there wasn't a lot of empathy for physicians. Let's face it. Okay. Doctors were the ones who people, patients value left me hanging in the waiting room while I have things to do.
Robyn Symon (6m 41s):
They don't respect my time and they're off playing golf. So
Dr. Anthony Orsini (6m 44s):
I think you're right, a bunch of rich guys and girls, and take Wednesdays off to go play golf, which is as you know, not close to the truth,
Robyn Symon (6m 51s):
But I thought it would be a tough sell. So it was only when I was able to link the wellbeing of physicians, the suicide, the burnout, the depression of physicians to the high rate of medical mistakes. Then I thought, okay, this is a public health crisis that everyone should be aware of. So it's not just your doctors have problems too bad. No. If your doctor is having problems and can't get help, what kind of care are you going to get for your grandmother?
Robyn Symon (7m 30s):
So that's what started me on this journey in 2014. And it's been an uphill battle ever since to get the film made and out there.draw-dropping
Dr. Anthony Orsini (7m 41s):
I was watching your film again, even though I'm kind of in that space and speak about it frequently, there is so many statistics that I had learned. There were so many draw-dropping moments that I could really relate to a little bit better in some ways than when I was a young man, but there was the abuse that I went through and all that, that at the time you kind of laughed about, but it really was a lot of jaw-dropping. In some of the statistics that you mentioned, physicians have the highest rate of suicide of any professional. Physicians have a professional burnout rate of almost 60% of most studies. I think you said more than 400 medical students each year commit suicide. 900,000 patients lose their doctors each year due to suicide.
Dr. Anthony Orsini (8m 25s):
69% of doctors report some type of substance abuse during their lives. Those are incredible statistics that none of them to me are surprising, but when you see them, boy, would they be surprising to patients wouldn't they?
Robyn Symon (8m 40s):
It would be shocking. And I, one of the most surprising things about sharing the film is the reaction of the general public of patients that they had no idea this was going on. And they had no idea of the sleep deprivation that was going on and how vulnerable they, and their loved ones were going into a hospital. My mother's in the hospital right now. And when I show up, I want to know who's seeing her. Is it an attending? Is it a resident? Is it a first-year resident? Second, third, how long have they been on shift? I want to know these things. There was actually an incident, a mistake that was made from a first year resident that was in my mother's room.
Robyn Symon (9m 21s):
And luckily we caught it, but a lot of times you don't catch it. And it's an honest mistake, but because they're so sleep deprived that they're going to make mistakes. As you saw in the film where a Harvard University professor who says, just imagine you go through all this schooling and then you're actually practicing and you make a mistake and it could be career-ending, but you're doing it. But you're being set up to fail because you're forced to work these, you know, 24 hour plus shifts.
Dr. Anthony Orsini (9m 58s):
Yes. And we're a little bit better than just ironically, I'm interviewing you today after working all night. So, I mean, it's not 24 hour shifts, although that's still being done very, very common. When I was a resident, it was 36-hour shifts. I remember when I was a rotating intern in Brooklyn, I was every third night, 36 hours and doing surgery. I did surgery for three months. The chief resident called me into the other intern into his office. And he said the third resident was fired. So by the way, you're now doing every other nights. Then we was like, okay. So for three months I went in on a Monday morning, came back, Tuesday night, went in Wednesday morning, came back Thursday night.
Dr. Anthony Orsini (10m 39s):
And that was after the blue laws were passed where they told me, I think you've talked about it in your film. Don't tell anybody they tell us to clock out at midnight and then you can finish your paperwork, which was seven o'clock in the morning. So I think it's, I think it's a little better, but it's a complex problem because we need doctors. You said that you, in the beginning, you said we're short. And how do you make sure that physicians and nurses are well cared for? How do you make sure that the you're not sleep-deprived and still covered the shifts? Yeah.
Robyn Symon (11m 11s):
Right. It's so complex because you as a resident, don't want to get your program in trouble. So you're going to fudge your hours, but you're also going to be held responsible if you hurt or God forbid, you know, kill a patient, it's on you. It will be on you. Of course, the hospital's going to get sued, but you most likely as a resident only wanting to be a great team player, you will be on the chopping block as well. And it's just, it's not fair. It's just, I'm talking about create a system where there's fairness that gives these young doctors a chance to learn in a healthy environment because after 16 hours, it's very difficult to absorb and retain information anyway.
Robyn Symon (11m 60s):
So why not give them the best foundation possible to be the best surgeon they can be? Of course, there's money involved. Residents are paid minimum wage at best. We think of the number of hours they work. They're paid by Medicaid covers their salary and the hospitals may get like $120,000 per resident. But they're paid about $40,000. Is that your understanding?
Dr. Anthony Orsini (12m 28s):
Yeah, I think it's a little better now, but it's still terrible. There's pushing for a $15 minimum wage. I think residents make way less than that. I think they would take the $15 in a second.
Robyn Symon (12m 41s):
No, and they were guaranteed, but then are they really accounting for all of their hours Hawkins? Actually in the film, he was punished for writing down his true hours. He says it very kind of quickly in the film, but yeah, we're told to work, you know, 80 hours, but it's sort of laughs it off, but you know, you want to be an honest person. And so he's being told to lie. And if you don't lie well, then you must be doing something wrong. You must not be quick enough. Maybe you're not up to the task of being a doctor. So they put it on you as opposed to say, this is not humanly possible to work 80 hours, do all your charting, see all the patients, everything that is being asked of you and then still work 80 hours legitimately.
Robyn Symon (13m 32s):
So it's tough. It's a lot to ask.
Dr. Anthony Orsini (13m 34s):
And I can attest it. That's exactly what happened to me when I was an intern. So let's talk about Hawkins. Tell us about Hawkins. And he was kind of your main thread throughout the whole 90-minute film, right?
Robyn Symon (13m 46s):
Yeah. Very courageous med student and resident, because it was hard to find someone willing to talk about what's going on because the risk to your career is great. First there, the internal and then the external factors. Internal, you don't want to seem like, you know, you're the weak link as Hawkins says. So you want to be perceived as being up to it. So why would you want to go on film and talk about your deepest, darkest secrets and lay bare for everyone to see? So it's tough. And especially for, I would've liked to have more women physicians and med students in the film and it was just tough.
Robyn Symon (14m 28s):
Like they would talk to me privately, but oh, they couldn't go on camera. Their parents would kill them and they'd never get a job that they wouldn't match to a hospital for their residency. So it was almost impossible, but it worked out as all good films should have to have a little bit of luck involved. And he's a real humanitarian in that his concern for his fellow med student and physician was more important than his own career, in a sense. So he was willing to put it on the line.
Robyn Symon (15m 9s):
So others didn't feel and experience what he experienced. So he had a suicide attempt and in his third year of med school, and then he came back and he was able to finish med school. And I thought, Tony, that was the end of the film. And we're going to end with clapping. He graduates from med school. He makes it through. And so we shot his graduation from med school, as you saw in the film. But then over the summer we heard he actually got a residency, which was like a miracle in and ran new program in upstate New York. And we heard things were not going well. He was suicidal, struggling a lot of problems.
Robyn Symon (15m 52s):
And so I, as the director made a decision that this film wasn't over, we couldn't stop the film at, with his on a high note, but he was graduating and things were gonna be rosy after that. So I flew to New York and went with Dr. Pamela Wible, who's sort of like my Erin Brockovich.
Dr. Anthony Orsini (16m 13s):
Yeah. I have notes on her. We're going to talk about her today. I have a whole bunch of notes.
Robyn Symon (16m 17s):
Yeah. So we went there and he was not in good shape as you saw in the film. And he had a big decision to make about whether to stay and risk his life. I mean, he was actively suicidal and he was having ideations. So we followed him even after he made his decision to leave. And we have this amazing scene where Pamela takes him to a small town because of the doctor shortage. I mean, you couldn't have scripted it better. It was just like so crazy. The cast of characters at this small town really needed a local doctor. And it was only required to have one year of residency.
Robyn Symon (16m 58s):
So it really could have worked out. Ultimately we left the film there that with hope of the future, maybe I'm getting back together with his wife who left him during residency when this whole thing went down with the suicidal ideation. So we left the film on a high note that maybe they would be back together. Maybe this town would have a new doctor. Ultimately things worked out differently, but that's where we ended the film. He is doing fine though.
Dr. Anthony Orsini (17m 28s):
That's good to hear. I mean, he is very courageous to come out and say that some of the guests, we talked about Dr. Dike Drummond, they probably know that name. He talks about physician burnout a lot. I will be interviewing in a couple months, a Navy seal. And we were discussing on the pre-interview how similar the Navy seals are to the doctors in several ways. And that number one, they tend to be overachievers. Number two, they're afraid to ask for help because we are supposed as Dike Drummond says we're supposed to have this big S on our chest. And I think that's part of the problem that we just don't ask for help. And there's, as you mentioned, we were speaking before about just to know support systems and that is something that's really needed.
Dr. Anthony Orsini (18m 10s):
There was a, and I'm drawing a blank on his name St. Louis medical center, who started a program to help their students.
Robyn Symon (18m 16s):
Dr. Stuart Slavin
Dr. Anthony Orsini (18m 17s):
Okay, there you go. And he was an amazing guy and he really showed some good numbers. And then what happened to him?
Robyn Symon (18m 24s):
Ironically, he is now working at the ACGME which is, I don't know how much he's going to be able to influence the bureaucracy there, but it's great that he is there.
Dr. Anthony Orsini (18m 37s):
But the real story is that he did these wonderful things and really showed these programs for his medical students, how much they help with her depression, et cetera. But the real story is how much resistance he got, which is amazing. Isn't it?
Robyn Symon (18m 51s):
He was fired.
Dr. Anthony Orsini (18m 52s):
And that's really hard to wrap my head around. I mean, how could for somebody who showed these great numbers, it, but it just goes to show you the culture of where we are right now. And that this is a real issue that I think were thanks to films like your we're starting to at least show what's going on. And it will take patients to start to say, Hey, this is a concern. And there's some companies right now that are looking into monitoring doctors, heart rates, and their bio rhythms. And I just, the person that I'll be interviewing next month is actually have some data that shows the best time to have surgeries on Monday because your surgeon has slept all weekend. And the worst day to have surgery is on Friday.
Dr. Anthony Orsini (19m 32s):
So interesting stuff. And so it's all,
Robyn Symon (19m 34s):
And the same thing with residency, like when not to go into the hospital will not July when they just start their residency. Yeah.
Dr. Anthony Orsini (19m 43s):
Yeah. July is the worst time to start. So tell me about Pamela. Wible Dr. Wible, she's amazing.
Robyn Symon (19m 51s):
She's polarising because she has spoken out. She's sort of like the pied piper for med students and physicians. She is not afraid to speak her mind and the way she speaks as you see in the film is very forceful. She doesn't hold back. So she is a family physician who, after seeing so many suicides in our own community, among her own friends, decided to start a suicide hotline. And she started counting how many suicides, because there was no documentation at that time, nobody was trying to collect data on how many physicians were dying by suicide.
Robyn Symon (20m 33s):
So she took it upon herself to do that. And in the film, she's showing us the book and she says, oh, I've got two or 300 names listed by date of death and how well now she's got more than 1500 names, many more. And these are just that she knows of. So that's part of the problem. We don't really know the true statistics. I think three to 400 physicians dying by suicide every year. That's a number that's been floated around for more than a decade. It could be triple, quadruple that number. We just don't know because many die in a way that can be looked at as an accident.
Robyn Symon (21m 20s):
And families are more inclined to report it as an accidental overdose or accidentally hitting a train or accidentally running into the median in a highway. So many accidentally falling off the roof of a hospital. I mean, literally families. They don't want to admit it.
Dr. Anthony Orsini (21m 39s):
They had this overachieving son or daughter who was the best in their field and they commit suicide. And part of them doesn't want to, same thing caused a problem in the first thing, show weakness. And so they hide it. You know, when I was in medical school first year, there was a classmate of mine who I knew peripherally and he didn't come back for a second semester, should know what happened to him. And they just said all, they found them in his apartment dead and did not occur to me that it would have been suicide. Didn't even occur to me. And to this day, I don't know what it was, but they were just saying, and it wasn't about till about 10 years later, when this topic started to come up and I had this light bulb went on in my head and I said, I wonder if he killed himself and we'll never know, but you're right.
Dr. Anthony Orsini (22m 25s):
I think that number is probably much higher.
Robyn Symon (22m 29s):
And the school, interestingly, didn't create an opportunity for the fellow students to discuss it, use it as a moment to do a checkup on everyone's mental health. And we, right. It was just like brushed under the rug. I remember the scene in the film where Pamela walks around with the picture of the resident Greg day. And so do you remember him? Do you remember what happened to him? And they were like, he just like, didn't show up one day. And they were like, yeah. That's so typical,
Dr. Anthony Orsini (22m 57s):
And he was in my anatomy class and there's four people per cadaver. And the second semester, there was three people at that group. And we had heard that he was found dead in his apartment, but that was the end of it. The school never mentioned that again. So this has been going on. I'm not that young. So it's been going on since I graduated 90. So this has been something that's happening in a long time, you think because of people like Dr. Weibel you think it's getting better or worse, or are you optimistic about this?
Robyn Symon (23m 32s):
I am optimistic that the conversation is happening more at the same time, I'm concerned about the pressures on physicians. And of course COVID really put more pressure and a spotlight on what physicians were going through. But even though the spotlight's on them, it doesn't mean that the pressure is any less. So I am worried that with the shortage of physicians and all healthcare workers, that it puts more pressure on the system. So while the dialogue might be improving, the systemic problems are the same, if not worse. So it's just a question of, will they be addressed in time for this perfect storm to happen, where there's like a collapse of the system, because you have burned out doctors or just no doctors there.
Robyn Symon (24m 27s):
And you're going to see just this high rates of medical errors that we don't hear about it. We saw in the film that someone from Johns Hopkins was saying, why don't we hear about this? And Senator Bernie Sanders says, this is like two airplanes going down every day. Why isn't this on the front pages of the paper every single day. And the physician from Hopkins said, because it happens one at a time and secretly. So that's why you don't hear about the medical mistakes and sometimes medical mistakes happen, but many can be prevented if we can change the system. So physicians are working at their best and in the best environment possible.
Robyn Symon (25m 10s):
That's what we need to provide for them.
Dr. Anthony Orsini (25m 12s):
Yeah. I would agree. I'm seeing things that are a little bit better, although professional burnout among even before COVID among nurses and doctors as an all time high. So in some ways it's getting better and we'd like to equate it, say, oh, we were verbally abused and other things that happened while we were training. But it's more than that. That's better. It's not gone, but it's way better. I mean, I can tell you horror stories about what happened to me when I was a medical student, I was yelled at and ridiculed. And
Robyn Symon (25m 39s):
Tell me, just tell me one story Tony, just one good one.
Dr. Anthony Orsini (25m 42s):
You talk about the word pimping in your film for those people that aren't in medicine that are listening will pimp because when the attending physician starts to ask you a whole bunch of questions and put you on the spot. I remember we were walking down the hallway with about six or seven residents, just like you see in Grey's anatomy. And the attending physician took a test tube out of his pocket, filled with blood. And he said, Orsini tell me 10 different things about this blood before you send it to the lab. And I was like, that is an odd question. Right? And so I struggled and I came up with like two and he said, well, we're all going to stand here till you get the other eight. And for, it seemed like an hour, but it was probably 10 minutes of very uncomfortable residents and nurses standing there.
Dr. Anthony Orsini (26m 28s):
And he's writing his charts and every two minutes he'd look up and he'd go Orsini, you got it yet. And I'm like, I want it to say to him, if I didn't know it, then I'm not going to know it now.
Robyn Symon (26m 37s):
Okay. That's here to learn. I'm here to learn.
Dr. Anthony Orsini (26m 40s):
And I was doing surgery as a third-year medical student. That was the time during, when HIV was just coming up. And the surgeon prick my finger with a needle. And the scrub nurse said, Dr. Smith, we'll call him Dr. Smith. You stuck his finger. And she was being like motherly and protective. And his answer was, well, his damn finger shouldn't have been in the way, and this was during aids before yet. So it was definitely worse than those days. And we would, I could tell you stories about the Brooklyn hospitals, just, I could keep you up all night. I think it's better, but the problem is not getting better. In some ways it's getting worse. And I think the positivity of bringing it out is helping.
Dr. Anthony Orsini (27m 22s):
But if you look at administrators and organizers of medical schools, tell me if you agree. I think the common thread here is this is a real problem. I don't know how to fix it because it's complex. So let's just talk about it tomorrow.
Robyn Symon (27m 36s):
Well, part of the problem, Tony is the corporatization of medicine. So there've been studies that when you have a CEO of a hospital who is a physician or who was a practicing physician, that the culture is better, but more and more, we're seeing these hospital systems run by business people and don't put patients above all. And so their motivation is the bottom line. So that's a huge conflict. And we're just seeing that more and more. We're seeing these little clinics and hospitals being scooped up by these big medical systems and run by a C-suite full of business people.
Dr. Anthony Orsini (28m 21s):
And there's a lot of data on physician burnout and dissatisfaction with their job and that they feel that they're not autonomous anymore. They're just pawns are just being told by someone who's never taken care of a patient before do this and do that. And so I don't want to minimize it because it is an extremely complex problem.
Robyn Symon (28m 38s):
But they do do feel like cogs in a wheel. So what do you think about unionizing physicians? If you're going to be a cog in a wheel or work on an assembly line, if that's what they're trying to create, I know it's been like a dirty word, taboo topic for decades, but what's your feeling about unionizing?
Dr. Anthony Orsini (28m 57s):
You know, I have mixed feelings about unionized and I think for nurses, it does help because they're really strictly workers of hospitals. For physicians I'm concerned that being in a union would take away one more shred of autonomy to me also, because now I have to answer to the union as well as I think what doctors want is to be left alone, to be one-on-one with their patient. I talk about that in my Ted talk that you have all this kind of craziness going around, but when I preach is when you shut that door and it's just you and the patient now you're autonomous. Enjoy that relationship. Forget about 20 people in the waiting room. And you don't need to spend a lot of time with that patient, but this is why you went into medicine in the first place, because you want that relationship.
Dr. Anthony Orsini (29m 44s):
And if you can give back that, and I've had so many people that have given workshops to, to come back and say, you know, especially nurses saying, thank you so much, because now I go home happy. I had a conversation with a grandmother about baking or a father about football. And that five minute conversation made my whole day because it wasn't just work, work, work, work, work. So I think it's complex, but we're back to like, yeah, it's a problem, but I don't know what to do about it. We know that I work in neonatology. If a baby dies in a nurse taking care of that baby, that nurse I'm trying to remember. It was somewhere between some studies four and 10 times more likely to make a medical error on the next patient. Do you want your baby to be taken care of by that nurse?
Dr. Anthony Orsini (30m 25s):
And yet most hospitals, not all of them will say, yeah, that's true, but we can't afford to have relief. And it's crazy
Robyn Symon (30m 33s):
If we could make that connection to the admins, the guys and gals in the C-suite, if we could make a connection, which is there are studies about the connection between medical errors and physician well being or health care worker wellbeing, there's a very strong connection. So if you want to reduce the number of lawsuits against you for medical errors, the ones that are actually caught, as many as you know, are not caught, then you need to look carefully at physician well being and you will see a reduction in the payout for medical mistakes, setting aside, you're not killing patients.
Robyn Symon (31m 16s):
And that's not. When you're conscious,
Dr. Anthony Orsini (31m 18s):
We have to be less short-sighted and more long term. So I'll say to hospitals that have asked me my opinion, right? You have a NICU here. You can't afford to send a nurse home, but why don't you just have one extra nurse on every shift? And that may cost you more money, but it's going to save you one $20 million lawsuit. And in the end, you're going to be much better, but they can't see further than their nose. And that's the issue. And we have to move to that point,
Robyn Symon (31m 44s):
LA children's hospital. There were some very happy residents and I went to a picnic with them. I know what's up with you guys. This is like, my film is miserable residents and what's going on. And they told me that at LAChildren, and I'm sure they're still doing it now, if they hired a lot of these MAs medical assistants and many of them were pre-med students, but it, and these MAs were responsible for entering things in the computer, doing all the scrub work. That was their job. And it freed up time for the residents to really learn more.
Robyn Symon (32m 28s):
And to spend more time with patients
Dr. Anthony Orsini (32m 29s):
Seems like a no brainer, right? It seems
Robyn Symon (32m 32s):
Like it. How much can the MES or MA's cost you? You know, well, like you're saying one shift, how much could it really cost to prevent a possible error and to make these residents feel like they're thriving. And because that's the cause of Burnout, if you feel like you're not thriving, that there is moral injury at work that you're not supported, these are the causes of burnout or among the causes of burnout. So just hiring some, a few extra people. So if you need to go to a doctor, there's somebody there to fill your shift so you can take care of yourself.
Robyn Symon (33m 13s):
I mean, they've done all these studies, millions of dollars in studies about how to prevent burnout and what they keep coming back with is the number one way to prevent burnout is to give physicians time off. Yes. I mean, it's like a no brainer as you say, but why not add just a few more, a few more residents. The government pays for X number of residents, and that number has been frozen since like 1997, but that doesn't prevent the hospital from hiring some extra residents to totally change the culture.
Robyn Symon (33m 54s):
At Cristiana care health center they have something. When I go on tour with the film and we talk about solutions and they do something called the quick fix and they go around to each department and they say, what can we do for your department to make your lives easier, better, happier, and let us know. In one department so no one person is on the hotspot and complaining it's a floor by floor. So one floor sent a request in that there was a phone that was ringing incessantly and they have to stop whatever they were doing to answer it and deal with it. And so within 90 days or less, maybe a month, they rerouted this phone somewhere else.
Robyn Symon (34m 39s):
And everyone on this floor felt empowered. They felt listened to, and it was such a inexpensive thing to do. But the result was less burnout feeling of that you were heard and connected and the culture morale improvement. So you know, why not?
Dr. Anthony Orsini (34m 59s):
Yeah. That's one way to fix it. They call that ground control. Like let the people down at the bottom usually. Cause that's the biggest complaint is while they're up there and they haven't asked us what we can do. And so that's ground control instead of command and control the group, the command and control would never know that that phone was driving them crazy.
Robyn Symon (35m 17s):
Someone at a hospital system, I won't name said to me, oh, well, we don't need to do that because they can just call me directly. If anyone has a problem or a suggestion. And I said you don't get it. They're not going to email you. They're not going to as wonderful as you think you are, is great a relationship you think you have with everyone here, which I know is not true. They're not going to, and there's a reason why they did this program because it doesn't identify one person as, asking.
Dr. Anthony Orsini (35m 53s):
And I think it's really important that they're not medical professionals are not going to admit that it's very difficult for them to admit that there's a problem. So a lot of the hospitals going back to the baby that died in the nurse, a lot of hospitals will say to me, well, we always ask the nurse If she wants to go home, I'm like, well, how often does she say yes, almost never. So I'm saying to you, Robyn, your baby just died. You're very upset. Would you like to go home and show everybody that you're weak and not get paid for the rest of the shift? Or would you like to tough it out? Make everybody think you're tough and get paid
Robyn Symon (36m 22s):
Not to mention looking like you made some horrible mistake on top of,
Dr. Anthony Orsini (36m 28s):
So the hospitals that have adopted this and there are some in which is really nice. I've said, Robyn, you're going home and you're going to get paid though. And if you need anything, let me know. So there's a difference between asking people if they need help and they're not going to. And I think same thing with medical school, if you're struggling, you're not going to ask for help. And that was a common thread in your movie also. So I think that what your film is doing is bringing more light to this. Again, I've been telling everybody they need to watch it and they need to look and see what we can do to help. It's not just about sleep. It's not just about burnout. It's about as Robert Pearl talks about the culture of medicine.
Dr. Anthony Orsini (37m 9s):
It's about identifying ourselves as being human and letting everyone know that it's okay to say, I need a day off because if I operate tomorrow, I'm going to be doing that really at my substandard. And until we get to that point, I think we're going to continue to have an issue, but I'm hoping, and I'm optimistic that we're moving in the right direction.
Robyn Symon (37m 29s):
Film is about opening a dialogue. And I like to share the film at a hospital or a medical school followed by a panel discussion where we can first event what's going on here, but then shift and focus on solutions and walk away with real solutions that will be actionable that next day. And this makes everyone feel great about it. So we show the 60 minute version. Sometimes they show a grand rounds version, which is 30 minutes also good and can follow up with discussion. It just opens dialogue, but I love to show the 60 minute version and then have a panel discussion.
Robyn Symon (38m 8s):
And we've been doing it virtually too, and it's worked out wonderfully. So yeah, it's a tool. It's a tool to open a dialogue. It's not pointing fingers or by having the film at your hospital or your clinic or med school, it's just, this is a cultural issue. We, haven't a problem here to a lesser or greater degree, but it's an issue. And let's use this as an opportunity to talk, just to check in with each other and see how much work we need to do.
Dr. Anthony Orsini (38m 42s):
That's the best thing about the film is that as you said, it opens up dialogue after you watched the film, I'm telling the audience right now, if you watch the film, you'll immediately want to talk about it. And if we can do that in a big auditorium or in a small group, I think that would be perfect. So Robyn, before we end this great interview, I always ask every guest the same question that the name of the pod guests is Difficult Conversations. I ask everyone, if you can tell me what your most difficult conversation you've ever had, or type of conversation, if you don't want to get personal and how you found the best way to navigate through that.
Robyn Symon (39m 18s):
Well, as it relates to this film, as you saw in the film, because I left it in the edit is a conversation that I had with the president of the ACGME, they're in charge of graduate medical education in charge of all the residents. And it had just learned that they had increased the hours to 18 hour shifts to 24 plus four hour shifts for interns. And he was telling me all about wonderful things that the ACGME is doing. And then I, it's just hard to listen to this. And then I presented to him a stack of petitions from people saying, we need help.
Robyn Symon (40m 8s):
Nothing is happening. And I took the stack of petitions and handed it to him on camera. And it was a difficult moment. And he was defensive. Well, we are doing things, we're doing a lot of things, but yet you just increased the hours from 18 to 24 plus four hour shift based on some strange studies that really didn't measure what was happening with residents was like the mortality of patients. And it didn't matter whether residents worked 18 or 24 hour shifts.
Robyn Symon (40m 48s):
The mortality was the same. Well, of course, because these residents weren't operating on the patients. So why are you measuring this connection to justify that residents should work 24 plus four hour shifts? So it was a difficult conversation and maybe I could have left even more in the film, but I think the point was well made, but it wasn't easy. It wasn't easy. And I haven't been invited to show the film at the ACGME.
Dr. Anthony Orsini (41m 20s):
I wonder why so disappointing. I think, again, it's a conversation that you're starting and I always say every critical moment in your life starts with a Difficult Conversations. So I think that maybe you having that uncomfortable conversation with him probably made him think, and I'm optimistic that things are going to get better. Thanks to people like you. And there's some good people like Dr. Wible and, and people are really doing a lot of things positively. We're going to try to healthcare is broken to begin with. So this is just one small part of the way we can fix it. So Robyn, thank you so much for being on what's the, again, I saw your film on, I think I bought it on Amazon prime. How else can people get this?
Robyn Symon (41m 59s):
So you're going to DO NO HARM film. If you're an institution, you can go and get a subscription to it on the, Do No Harm, film.com page, or you can email us at info at Do No Harm film. If you want to schedule just a one-off screening and we would help get involved with panel discussion and promoting it and all of that. So you can email us or get a subscription where you can show the film throughout the year as many times as you want, but we don't offer a support for that. Or let us help you plan a screening or as an individual, you can watch it on Amazon or from the website. You can watch the film. And then there were all these panel discussions, if you want to watch that afterwards.
Robyn Symon (42m 44s):
So there are lots of ways, but the website is a good place to start.
Dr. Anthony Orsini (42m 47s):
A very good friend of mine that I work with is head of all the residents at the hospital system that I work at. He is a wonderful man who is constantly trying to figure out how to do things good for the residents and how to make them good people and good doctors. And I've told them about this film. So there are some great people out there and we're moving towards improving that things are getting better. Robyn, thank you so much. This has been a lot of fun that really appreciate you taking time out for this.
Robyn Symon (43m 13s):
I enjoyed It. Thanks so much for all you're doing Tony as well.
Dr. Anthony Orsini (43m 17s):
Thank you. If you enjoyed this podcast, please go ahead and hit subscribe. Or now it's follow on apple because I guess they changed it. But if you need to get in touch with me, you can email me at Dr. Orsini at the Orsini Way dot com. Thank you again for joining us and Robin. Thank you again.
Robyn Symon (43m 32s):
My pleasure.
Dr. Anthony Orsini (43m 33s):
If you enjoy this podcast, please hit the subscribe button and leave a comment and review. To contact Dr. Orsini and his team, or to suggest guests for future podcasts. Visit us at the Orsini Way dot com. The comments and opinions of the interviewer and guests on this podcast are their own and do not necessarily reflect the opinions and beliefs of their present and past employers or institutions.