Difficult Conversations Podcast
Lessons I Learned as an ICU Physician
Episode 138 | April 6, 2021
Hospital Leadership During Covid-19
Chief Nursing Officer of UCHealth Longs Peak Hospital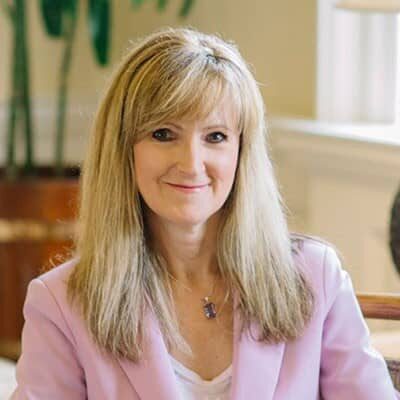 Hello and welcome to Difficult Conversations with Dr. Anthony Orsini. The COVID-19 crisis has affected us all, but especially with people in leadership roles in healthcare, which is why I am so excited today to have as my guest, Dr. Noreen Bernard, RN. Noreen is currently the Chief Nursing Officer for UCHealth Longs Peak Hospital and Broomfield Hospital. She is also an adjunct faculty at University of Colorado and Adjunct Assistant Professor at the Nell Hodgson Woodruff School of Nursing at Emory University. She has over 25 years of executive leadership experience with an emphasis on clinical operations, nursing professional practice, professional and organizational development. She is Nurse Executive Advanced board certified, a Fellow in the American Academy of Nursing, and we are really lucky to have her here today. As always, Dr. Orsini keeps his promise about two things, that you will feel inspired, and you will have learned valuable lessons to be a better and more compassionate communicator.
Noreen begins by telling us about her journey, She tells us some traits about her that may have helped her get this job so quickly after graduating and gives advice to young nurses or clinicians who may want to follow the path of leadership. Find out why she says, "Lean in, get a seat at the table, and say yes." Dr. Orsini talks about the "Healthcare Heroes" and how the COVID crisis has affected the entire group, and Noreen tells us how she navigated though all the issues the pandemic brought to hospitals and healthcare workers, such as possible furloughs and the hospitals losing millions of dollars each day. Dr. Orsini shares his views on how important communication is to your professional and private life, as well as being a compassionate and an active listener. Dr. Orsini and Noreen talk about how much the doctors, nurses, therapists, housekeepers, and everyone who works in a hospital have run towards problems and not away, and how selfless they have all been during this pandemic. Patient experience is always a hot topic in medicine, and Noreen explains the four things they focus on with patient experience and a special motto they follow, "Eyes up, Energy forward." She also shares a story about allowing a family visitation during COVID and how family and friends at the bedside really helps with the healing process. We end with Noreen telling us the most difficult type of conversation she's had in her life and how she navigated through it. If you enjoyed this podcast, please hit the subscribe button, and download all the previous episodes to find out more about what we do and how we teach communication.
Dr. Noreen Bernard (0s):
The old school leadership model is that of he or she who holds the information, holds the power. And so from an authoritative perspective, I don't owe you an explanation and in contemporary leadership would tell us the opposite. The more that we tell people why the more we engage them in problem solving, the more that we say, hey, I'm just your teammate. I might have a unique position on the team but we're all a team and your ideas and your contributions are equally as important.
Announcer (32s):
Welcome to Difficult Conversations: Lessons I learned as an ICU physician with Dr. Anthony Orsini. Dr. Orsini is a practicing physician and president and CEO of The Orsini Way. As a frequent keynote speaker and author Dr. Orsini he has been training healthcare professionals and business leaders, how to navigate through the most difficult dialogues. Each week you will hear inspiring interviews with experts in their field who tell their story and provide practical advice on how to effectively communicate. Whether you are a doctor faced with giving a patient bad news, a business leader who wants to get the most out of his or her team members or someone who just wants to learn to communicate better, this is the podcast for you.
Announcer (1m 16s):
.
Dr. Anthony Orsini (1m 17s):
This episode is being sponsored by Veritus. Veritus offers virtual alcohol drug and trauma treatment programs exclusively for licensed medical professionals. Their programs provide a concierge level of care consisting of evidence-based clinical treatment and are customized to meet the unique needs and challenges of physicians, dentists, pharmacists, and nurses, struggling with substance abuse. Having worked with licensed medical professionals, struggling with substance abuse since 1976, Veritus understands how extremely difficult it can be to ask for help because of how severe the stigma is in the medical community around mental health and how real the fear is of a potential repercussions from colleagues If found out.
Dr. Anthony Orsini (1m 60s):
Their virtual confidential platform provides a safety and security medical professionals need to get help while continuing to work. Confidential, convenient, and compassionate Veritus brings world-class treatment to your home or office. To learn more about Veritus you can visit www.veritussolutions.com. Well, welcome to another episode of difficult conversations lessons I learned as an ICU physician. This is Dr. Anthony Orsini and I'll be your host again this week. You know, the COVID 19 crisis has affected us all. It it's affected us in many ways that we hadn't even thought of before. For instance, many of us no longer take our health for granted.
Dr. Anthony Orsini (2m 40s):
We appreciate our family and friends even more. And we think differently about our healthcare system and the doctors, nurses, and staff who take care of us. It's also tested us in ways we couldn't have imagined. As providers It pushed us to the absolute limits. Leadership found themselves in situations that forced them to make very difficult decisions. Decisions that they thought they would never have to make. And nowhere was this more apparent in those who served leadership roles in healthcare. And that's why I am so excited to have with me today, Dr. Noreen Bernard RN, Dr. Bernard is the current chief nursing officer for a university of Colorado's health, long peak hospital and Broomfield hospital.
Dr. Anthony Orsini (3m 23s):
She is an adjunct faculty at university of Colorado and adjunct assistant professor at the Nell Hodgson Woodruff school of nursing at Emory university. Dr. Bernard's research is in the area of nursing administration, resilience, job satisfaction and professional governance. Perfect for this topic. She has published on practice elements, important to the nursing work environment. She serves on national and community boards to advance the profession of nursing. Noreen's Seminole contribution is the creation of a comprehensive nursing leadership development model that formed the foundation for healthy work environments led by authentic and transformational nurse leaders.
Dr. Anthony Orsini (4m 5s):
She has over 25 years of executive leadership experience with an emphasis on clinical operations, nursing professional practice, professional and organizational development. Dr. Bernard earned her bachelor of science and nursing at the university of Northern Colorado, her master of science and nursing administration at the university of Colorado and her doctorate of education in organizational leadership and organization development from Grand Canyon university. She is nurse executive advanced board certified, and a fellow in the American Academy of Nursing. And we are really, really lucky to have her today. Well, welcome Noreen.
Dr. Noreen Bernard (4m 45s):
Thank you. I'm thrilled to be here.
Dr. Anthony Orsini (4m 47s):
I noticed the Grand Canyon University during the intro. I'll be giving a TEDx talk there next week. So it's interesting how there's so much commonality and there's so much paths seemed to cross. So that's pretty cool. I guess it looks like it's a beautiful place. I'm looking forward to it.
Dr. Noreen Bernard (5m 2s):
Yeah, it, it really is. Campus is nice and that group will be lucky to have you and learn from you and, and I'm sure that it will be a great experience.
Dr. Anthony Orsini (5m 11s):
Thank you. Yeah, I'm looking forward to it. We're doing a lot of remote training and I just can't wait to get back in front of an audience and feed off of that energy. And I've always been a person who likes to do things in person. I gave a lecture, I guess it was a couple months ago to university of Virginia. And I'm doing the lecture by zoom, but you don't know if anyone's laughing at your jokes. I didn't even know if anybody was awake or anyone's there, you finished the lecture and at the end of the lecture, you just hold your breath and wait and make sure someone's still on the other end.
Dr. Noreen Bernard (5m 42s):
Right? Exactly. No, and it's real easy to get sucked into wondering you're right. If anybody's listening, but also just the whole concept of I'm talking to a computer screen.
Dr. Anthony Orsini (5m 51s):
Yep. I'm so big on body language. So that's so hard to do. That's why we're doing this interview where I can see you, even though it's only audio for those who listen and who've read my book, they know that I'm really big on being a genuine person and building trust. And we've had a lot of great leaders on this podcast. People really taught me and audiences how to really be leaders. And the word that comes up all the time is trust. And in order to build trust, you have to have commonality with somebody and you have to be a genuine person. So I like to do this for every episode. If you don't mind, please tell the audience just a little bit about your journey and how you came to finally be in charge of all the nurses at a hospital during the worst pandemic in a hundred years.
Dr. Anthony Orsini (6m 35s):
So tell us a little bit about your journey.
Dr. Noreen Bernard (6m 38s):
Yeah, you bet. And hopefully the only pandemic in our careers. Yeah. It was one of those funny things and maybe it falls back to being the oldest of six kids and by nature always being sort of in charge of a whole house full of activity and watching the small children. But as soon as I graduated from nursing school, I was working in a situation at a very busy OB unit where the nursing shortage had just started. And we were very short-staffed. And within about three months of graduating from nursing school, I was put in charge of the night shift, no less three months. Yeah. And deep down inside. I thought, man, this is great.
Dr. Noreen Bernard (7m 19s):
I love this, but do you not know nearly enough to be doing this? And so I quickly enrolled for my master's program in nursing administration, hoping that I would at least get some of the knowledge pieces that I needed to be able to apply into practice and the fake it till I made it during that whole first year of my immersion into nursing leadership. And then from there, I found myself in these situations where throughout my career, I was being asked, chronically being asked to take on larger scale, broader positions, higher up in the food chain, if you will, as far as leadership positions go. And each time I just said, sure, you bet I'm all in and navigate my way through that.
Dr. Noreen Bernard (8m 1s):
And it was really a pretty pivotal moment for me back in the mid two thousands. When I was in a very large organization, really providing nursing education leadership for about 2,500 employees that were spread out about all over the state of Colorado, when the vice president of human resources called me in, and that's not the phone call you want to get because automatically we think we're in trouble. And he brought me into his office and he said, have you ever heard of organizational development? And of course I said, no, what is that? And so he proceeded to describe to me what OD is. And he said, look, I'm starting up an OD department and we need a nurse since 45% or so of our employees that we're serving our nurses do want to come play.
Dr. Noreen Bernard (8m 46s):
And I said, well, I don't know anything about that. He said, that's okay. If you allow us to teach you about OD, you can teach us about nursing and will make for a great organization development teams. So that was really my first introduction into not only the work of ODI practitioners, but also leader development. And we had a CEO at that time who was a big proponent of leadership development. And so I immediately got the opportunity to really begin to immerse into that field of leader development and found that was something I absolutely had passion for. I loved it and knew that needed to be a priority for all of healthcare leadership positions, not just nursing because of the complexities of the environment that we lead in.
Dr. Noreen Bernard (9m 33s):
And so that was a pretty big defining moment for me. And it really set me forth on my journey to be the very best expert that I could be in the world of leader development, organization development with that nursing lens. Of course, putting me kind of in a unique position, you don't find a lot of nurses with that type of background or passion. Is it really put me on a great path for not only my future positions, but my educational advancement and a lot of my scholarly work that I've done subsequent to all of that. So it's been an amazing journey, very fortunate, very lucky. And I say this to my staff all the time.
Dr. Noreen Bernard (10m 12s):
What I love about healthcare is that there's never two days alike. If you're bored in healthcare, you're probably doing something wrong and I hit it. I had a pretty pivotal time in my last position at Emory healthcare in Atlanta, where all of a sudden I realized, wow, there actually might be an end date to my career. I had been in denial about that and I realized it was probably pretty important to determine where do I want to live, work and play and make my final set of contributions to give back. And what would that look like? And so I did a lot of soul searching and really just deep reflection around that. And I realized, boy, if I could live in play in Colorado and work in Colorado, that's really where I enjoy my downtime.
Dr. Noreen Bernard (10m 59s):
And so I made the journey back to Colorado and one of the positions I had always wanted to formally be seated in was that of a chief nursing officer. And that's because CNOs, not only do they run the hospital, but really more importantly, they're the culture architects for the hospital. So to take all of the accomplishments, all of the experiences, all of the education and bring it into one position where I could apply that on a daily basis by developing leaders and advancing an organization and making a difference in the patient experience and building a culture and sustaining a positive culture to me was sort of the bow on the package of everything that I've done thus far.
Dr. Noreen Bernard (11m 46s):
And so, as I thought about, wow, I want, I think I really want to live, work and play back in Colorado. And I want to be in a role where I can do all this. What I think is cool stuff. What would that look like? And fate sometimes positions us well that this chief nursing officer position opened up, I applied for it came out quickly re-adapted to the altitude in about 12 hours flat and went through the interview process. And what I found was an organization that was the very first innovation hospital in the state of Colorado. It was a young hospital. I had only been open about two years full of very young and relatively inexperienced leaders, a genuinely kind caring, authentic culture, where the expectations were very high for how people show up every day and how they engage with each other.
Dr. Noreen Bernard (12m 39s):
And when I got the invitation to come join the team and be one of the executive leaders in that CNO position, I knew I would be crazy not to take the opportunity. So as I began to get oriented to my role and immersed in the health system, as well as in our organization within about four months, all of a sudden we got notification maybe six months a year or so ago that by the way, we're going to have this thing called the global pandemic. We don't really know what that means, but we don't really know how long it's going to last, but good luck. And so, so I, I had that aha moment where I realized, okay, I have two choices.
Dr. Noreen Bernard (13m 21s):
I can either be mad that this is not going to for now be the job that I thought it was going to be, or I can say, all right, how do I adjust, readjust and sort of live in the moment and figure out what I can contribute and what can I learn going into this very dark time for all of us where we really were navigating in the pitch dark. And we did not know at all what we were up against. And so it really is challenging as the last year has been a gift because it's really for me anyways, re-centered me on, what's important about our opportunities to lead these healthcare systems and organizations.
Dr. Anthony Orsini (14m 3s):
And we're going to get into detail about that. But as you were speaking, I came up with a couple of questions that this, the way these interviews work, it just things pop in my mind. So you mentioned that you were out three months before they made you charge. And I know I've talked with you before, and I know you're a very humble person, but I have a reason to ask this. So what is it that you think, and the reason why I'm asking this, I guess there's people out there. I have a lot of nurses in my audience and there's a lot of young nurses. So my question is twofold first. What was it that you think you had or that they saw in you that said Noreen, I know you just graduated, but I'm going to put you in charge. And two, what advice do you have to the nurses who are young and saying, I would like to take that path that Noreen took
Dr. Noreen Bernard (14m 47s):
Well, I think it was probably a couple of things. One, I tend to have high energy. And so with that comes sort of this personality of I'm pretty quick to adapt and pretty quick to learn. And I think that they saw that in addition to, I wasn't afraid to make decisions. And I knew at that time, and thankfully they weren't really big, hard decisions compared to what I have to do now, but I wasn't afraid to make those decisions. My mantra always has been since the day I graduated and all new graduate nurses know the one thing that happens to all of us as we go through a phase where we don't sleep, because we're pretty sure we killed somebody or we worry that we killed somebody or that we forgot to give a medication that killed somebody.
Dr. Noreen Bernard (15m 28s):
And so after you get past all of that and you realize, wow, I really didn't kill anybody. Well, how messed up can I make things? If I make a poor leadership decision, am I going to kill anybody? And so I've always approached learning nurses, learning new leaders, learning as you're going to make mistakes but as long as you don't kill anybody, everything is recoverable.
Dr. Anthony Orsini (15m 52s):
That's a great . It's called we call that imposter syndrome, right? And almost every physician I write about this in the book. I think almost every doctor when we're a resident and when we're young and even to a certain extent, your entire career, deep, deep down inside, one of these days, people are going to figure out that I'm really not as good as I, of course, it's not true. And I would go neonatology for 25 years. And it's funny that you're talking about killing somebody or not for real, but working in a NICU. This takes a really high at that. And this is why we have second. I just, this week alone, I had Susan Wilson on speaking about second victim syndrome. For those of you out there where it's February 15th and we're recording this second victim syndrome and we have physician and nursing burnout, and it's led to, you mentioned a crisis of nursing.
Dr. Anthony Orsini (16m 41s):
That crisis is I'm sure multiple factors that go into that. One of the factors though, although it worked out for you, one factor is that there's a lot of nurses who aren't there nursing school. Now it's a very large percentage of them who either want to go the administrative route or they want to become nurse practitioners. And I'm seeing this in the NICU that the 25 years experience nurses is getting more and more rare. Don't you think?
Dr. Noreen Bernard (17m 3s):
Yeah, it really is. Yeah, it really is. And to answer your second question for any nurses or any young healthcare clinicians or anybody working in that healthcare space, who says, gosh, I think I want to be a leader or what would I do? Right. What would be my advice to all of you would be this, say yes to the opportunities that come your way. Don't overthink it. There is nobody who is a hundred percent prepared for any position as evidenced by global pandemic. I have all of these years of leadership experience, I've got the education, I've got all of the credentials. And if you think I was ready for the pandemic, you're kidding herself. None of us were ready for that. And so there's a lesson right there, but I tell young nurses, I've worked with a lot of new graduate nurses over the years.
Dr. Noreen Bernard (17m 50s):
You know what, lean in, get a seat at the table and say, yes, and you know what? You're going to have a bunch of people around you who will help you figure it out. You're not alone in this thing.
Dr. Anthony Orsini (18m 1s):
Great advice. And then do what you did, make sure you do the nut, go that through the route that you're supposed to go. You went back to school. How many times doctors and nurses have more years in school than I could possibly even think about. It's crazy. So let's switch over to the pandemic and the COVID crisis. And the tagline to the general population during the peak of this crisis was healthcare heroes. And it's still a tagline and you still turn on the TV. And we all see the nurses and the doctors laying on the floor, sleeping and people wearing PPE and wearing the protective gear, not only were their healthcare heroes and nursing and doctors, but we had the cafeteria people, right?
Dr. Anthony Orsini (18m 42s):
The housekeeping, the receptionist, we're all healthcare heroes, but behind the scenes that you and I know behind the scenes, we know that we put a stop to elective surgeries and there were people not coming to the hospitals and the hospitals were losing millions of dollars. And then there were people like you Noreen who were in leadership areas that had to decide. We know that a lot of doctors and nurses got furloughed, a lot of doctors took a major hit in their pay and their income. A lot of nurses, I just watched them wait every day, is this the day that I'm going to find out that I got furloughed? Is this the day I'm going to have to take my entire vacation in the middle of the winter? When I was planning on going to Bermuda, that must've been a really difficult time because you really want to make sure that you treat everybody with respect.
Dr. Anthony Orsini (19m 29s):
How did you navigate through that? That had to be really hard.
Dr. Noreen Bernard (19m 32s):
I think that you've touched on some of those really important, complex challenges that were going on behind the scenes that are not public facing. They're not in the media. And as we sat in multiple incident command meetings for hours every day, trying to put these action plans together, that was one of the things that both here in Colorado, university of Colorado health, as well as at Emory and other places nationally, where I kept in touch with people, everyone was struggling with, how do we manage the millions of dollars a day that we're losing financially and figure out how do we retain our employees? How do we keep our providers engaged and what a lot of organizations did And we certainly did this probably to the nth degree is not only try and have those authentic, transparent conversations with people along the way, in terms of explaining the very best that we could around the healthcare economics.
Dr. Noreen Bernard (20m 29s):
And the other part of the economic conversation that I had with multiple people was not just about shutting down surgery, which we know is a big revenue generator for all hospitals, but we didn't have diagnosis codes for COVID 19 patients. And if people take a look at their average length the stay in the hospital, for example, one of my hospitals where we care for a lot of COVID patients are normal like the length of stay is about four days, three and a half to four days, pretty quick in and out, these patients were staying 30 to 60 days. And so with an average of the stay for COVID patients, maybe being around 40, 45 days, we stopped getting paid for them after about that third or fourth day.
Dr. Noreen Bernard (21m 9s):
So with no diagnosis code initially during the first wave to be able to bill for that for the course of their care, we were really feeling it again at the national level, every single health system. And so, you know, what I found myself facing where these conversations with people when I least expected it during rounds, maybe a lot of emails, people expressing their frustration. And so what I found that I really needed to do was figure out how do I show up for them in a way that's kind, that's carrying this empathetic, but also educational. So how do I listen and try and understand their individual situation?
Dr. Noreen Bernard (21m 49s):
Because that's what we saw a lot of, we're very unique situations for individuals. And I think we had to customize sort of how we responded to those and then what support can I give them? And what are they willing to do that might be outside the box of their normal job descriptions? So for example, we had CRNAs and anesthesiologists because of the surgical shutdown that were completely left out of work. Light switch went off, they were out of work and it took us a couple of weeks to figure out that many of them were critical care trained by background. And so when we realized we were going to be short of critical care nurses and that these, these COVID-19 intubated patients took three and four and five people to turn, and you really needed an entire team.
Dr. Noreen Bernard (22m 40s):
We recognize that we had a resource, a really valuable resource that if they were willing, we could bring them into the team. And so we negotiated some quick contracts. We said, here's what we can sort of pay hourly or whatever that rate might be and integrated them then into the team as a short term way to sort of compensate for what they weren't getting financially, but also to help us care for these really complex patients. So there were creative staffing solutions like that, that emerged out of some of those challenging conversations. And what I found was by showing up and truly being a compassionate and authentic listener, sometimes in that dialogue, there was a creative solution or an innovative idea that none of us had even thought of before that would come out, bringing nurses in from nonclinical roles, like your quality department or your education departments, and redeploying them back to the bedside, not to take a traditional full load of patients, but to serve and helping hands roles where they can help with the donning and doffing PPE.
Dr. Noreen Bernard (23m 49s):
And this was actually going on all over the country. I do know nurses, bedside nurses and providers who were also furloughed in different organizations. And I think the dialogues that happen around that time were about this is temporary and we're in this together. And the most important thing that we have to keep our eye on is making sure we've got all of us together when this pandemic subsides so that we can resume normal operations. And so we found all kinds of temporary solutions to try and help at least minimize or reduce that financial burden that individuals were feeling as a result of what the organization was experiencing.
Dr. Anthony Orsini (24m 30s):
I think what I'm really hearing is what my true belief is that it's all about communicating with the people to let them know and doing it compassionately. I heard you say the word listening, which is so important, and I have learned so much Noreen from doing this podcast. I mean, the guests, including you, that I've had on from business, from healthcare, not only did they validate my true beliefs about how important communication is to your professional and your private life, but they've really taught me so many things about being a true leader. And in some ways it's kind of obvious. I mean, the words that you said, compassion, communicate, listen, be an active listener.
Dr. Anthony Orsini (25m 16s):
And if you tell people as Simon Sinek says the why, right? If you tell them the why they'll understand it. And I think the biggest problems have occurred when people get furloughed and they don't really understand why me, or maybe some of them thought, well, the hospital's making a lot of money and yet they're furloughing me. And by the way, I usually say in the beginning, so I'll say it now the views of myself or Noreen's are our views only in our opinions and not necessarily the opinions of the hospitals organizations that we work for. Okay. I made the attorneys happy. So those words just keep coming over and over again. The other thing that I'll say is healthcare heroes really is true.
Dr. Anthony Orsini (25m 57s):
And one thing that I noticed during the pandemic and also being in the New York, New Jersey area during 9/11 is nurses and doctors and therapists and housekeepers, and everyone that works in a hospital truly do want to help. And you would think, and I'm sure you've seen what I've seen before is pediatricians running out to do trauma. I was in Orlando during the pulse nightclub crisis. So we're in a really, an elite group of people that run towards problems and not away. And really, we were all nervous about COVID right? The first you have to wear N95, then you don't have to wear an N95.
Dr. Anthony Orsini (26m 36s):
And then it seemed like things were changing every day. And I heard all the time, like they don't know what they're talking about. And the truth is no one did even the government, but not even knowing whether the N 95 or the level three mask is going to work. The nurses put the level three mask on and they went in there and I have never seen anybody say no when there's a patient who's in need. And I just want to say, aren't we lucky to work with such people,
Dr. Noreen Bernard (27m 4s):
Oh man, it's such a gift. I, this past year, as a leader has really highlighted for me personally, what an honor it is to serve side-by-side with people who are completely selfless. And they do, they run into, they don't ever run away from, and man, you really saw that you really saw that this past year.
Dr. Anthony Orsini (27m 26s):
Yeah. And I've even seen instances where a patient will need help and a nurse will go in there to help and we'll grab whatever mask there is or whatever. And we all try to be careful and we're we follow the guidelines and we listened to our leaders, but they're really true heroes. If you ask me communication, telling the why these are really all important tips for the leaders out there, I say, this is obvious, but when I go around speaking to people in business and I'm doing this podcast, it's shocking to me, how many leaders, not only in healthcare, but also in business, we don't do that. I just don't get it. I really don't. It's not that hard.
Dr. Noreen Bernard (28m 5s):
Well, I think there's some old school. I'll put a plug in for old school leadership because I'm so against it. And if I ever become old school, I hope somebody tells me because then I'll know I need to get out. But the old school leadership model is that of he or she who holds the information, holds the power. It's I'm from an authoritative perspective, I don't owe you an explanation. And it, contemporary leadership would tell us the opposite. The more that we tell people why the more we engage them in problem solving, the more that we say, Hey, I'm just your teammate. I might have a unique position on the team, but we're all a team and your ideas and your contributions are equally as important.
Dr. Noreen Bernard (28m 47s):
That's really what Simon talks about. And that those are game changing concepts for leaders to really wrap their minds around and embrace in their leadership practice.
Dr. Anthony Orsini (28m 57s):
Yeah. One of my favorite sayings and I'm paraphrasing, the worst thing that can happen to an organization is when they're most passionate people go silent and you always want those people to be engaged there's books by Daniel, Goldman, primal leadership, who talks about when your employees are happy and they'll run through fire for you, and they're better engaged and there's better teamwork and draws a direct relationship down to the bottom line of how companies can make more money simply by keeping their employees engaged. So, so we thank you for your leadership in that, and that those are really good pearls. Let's switch over to patient experience a topic near and dear to my heart because I love talking about patient experience.
Dr. Anthony Orsini (29m 39s):
It's the hottest topic next to Covid or before Covid came around, it was the hottest topic in medicine. And I really want to talk about what you've done there, your hospital to bring patient experience to the top of the list of priorities. And then the special challenges of patient experience during the pandemic. We had patients dying and loved ones who can't come to visit. Tell us what you're doing there about patient experience in your whole concept on that.
Dr. Noreen Bernard (30m 6s):
Well, we have a very unique and a very special motto and expectation of every single one of us in our facility. And it was really the Genesis of our first CEO president who opened the hospital. And it's very easy and it goes like this: Eyes up Energy Forward. And that's the expectation that we all have of each other. And what that has done is it's created this culture of focus on you. I together each other, and it's created this culture of engagement with our visitors, with our patients, our families, everyone in each department. So what it doesn't mean is it doesn't mean you walk around looking at your cell phone, reading your messages.
Dr. Noreen Bernard (30m 49s):
What it means is that cell phones in your pocket, your eyes are up your energies forward. You're greeting people, the five, 10 rules, all of those things, but more importantly, it's a genuine and authentic grading and checking in with the people around you. And so that IEyes up Energy Forward is something that we hold ourselves very accountable to. We conduct leader rounds all the time, and we make sure that we are living into that and we ask our employees, so how well are we doing with eyes up energy forward? And so I think that's really a key foundational piece for us in our culture. And when we onboard new employees, they notice it right away and they say that's really a unique identifier and a differentiator for us compared to maybe where they worked before.
Dr. Noreen Bernard (31m 37s):
Other places where they've been employed. The other thing that we try and frame up our patient experience around is all about that relationship with every single patient, every single one of their family members. We ensure that we focus on four things, getting to know me as a patient. So know me and then educate me. So teach me what I need to know. Engage me as a partner, helped me learn about my healthcare diagnosis, my care, my aftercare, et cetera, guide me through that whole process and then support. And I think those four things also then help frame up how we engage with our patients and how we really ensure that we are treating them like partners, not doing unto them, but doing with them.
Dr. Noreen Bernard (32m 24s):
And that they are just as much in charge of their care plan as we are. And that we do those things that are known best practices. We do bedside handoff. We do leader rounding. We have a thing called a new path stone. If I'm walking down the hall and a call lights going off, it doesn't matter. You know who I am. I go in and I address that call light. Now Covid, that's such a nice segue to talk about patient experience in the context of COVID because with our COVID patients, that was much more difficult to attain because all of a sudden with the signage on the outside of the door with some special precautions you knew, okay, I can't just go in and turn off that call light. I've got a PPE up.
Dr. Noreen Bernard (33m 4s):
I've got to get a head to toe. We've got to figure out, is this a COVID patient or is it a different type of infectious disease that's occurring with that particular patient? And so it made us stop and think a little bit more before we would just sort of plow into a room to help somebody boy, lots and lots of challenging and sad stories about patient experience and visitors and the family's involvement during COVID-19. You alluded to that a little bit ago when the initial COVID waves started. Of course, I think all hospitals went into lockdown, no visitors whatsoever. Patients it particularly with COVID who were there for these extended length of stays, ICU stays, but had no family support.
Dr. Noreen Bernard (33m 51s):
And for me, one of my observations that I actually met with a family and talked with them about this because as were the administrators there, and then as the administrator on call, which is a week long, a rotation that we've all pretty much had to do our whole lives, where you carry the phone and everybody calls you for everything. Extremely
Dr. Anthony Orsini (34m 9s):
Nobody calls nobody calls to say, hello, it's a big problem.
Dr. Noreen Bernard (34m 13s):
We had a lot of situations where we maybe had to consider visitor exceptions end of life decisions about family visitation. And so when the first wave of COVID, there was a PPE shortage. So we didn't have enough PPE to confidently say, every COVID patient can have one visitor from 8:00 AM to 8:00 PM or whatever the hours were going to be. We had to conserve this PPE. We didn't know how contagious it really was. We didn't know how dangerous it really was. So most hospitals went into lockdown, but as an administrator and administrator on call, I would find myself in these precarious situations where people would contact me and say, Oh boy, we need your help sorting this one out.
Dr. Noreen Bernard (34m 57s):
And in one of those cases, I had made an exception for a family, got the visitor in. We, we did the head to toe PPE was an end of life situation. And the wife was very grateful, very thankful. And as I was talking to her, that light bulb for me, went on and I shared this with her directly. And I said, if this pandemic has taught us anything, it's the value of family and friends at the bedside to help with the healing process?
Dr. Anthony Orsini (35m 25s):
Absolutely, absolutely. It's really important. Yeah. And the death and dying thing is hard and doing it through an iPad. And we just did a whole class for another hospital and we just did a learning module on communication with a mask, communicate that with PPE there, I teach in my workshops and you read the book also three types of smiles. Well, now there's another type of smile behind the mask and your eyes become really much more important. Your communication skills come with more important than telehealth I think is here to stay. And so it's important that we learn how to build that genuine connection through a screen. And it's a skill set. So that's opened up a whole new type of communication that we need to learn.
Dr. Anthony Orsini (36m 5s):
And it's really important, but it sounds like over there, you really get it. And back to the end of the life, I've seen some incredible people do incredible things to bring a loved one in my world with babies dying, you might have, the parents might be there, but it's really so important to a mother or father whose babies passing away that grandma has not seen the baby. And grandma has to see the baby. Grandpa has to see the baby. We have family and I've seen people do things that are safe, but outside the box. And I love that attitude. I'm fortunate to work with people like that. Who okay. Let's and that's exactly, I think the way you put it is let's figure out how to do it. It's not just no, okay, this is a tough one, but let's figure it out because we know that nothing's more important to that family.
Dr. Anthony Orsini (36m 52s):
So that's fantastic. Noreen. I have two things left. I always finished with the same tough question. And that's to ask you, what's the most difficult conversation that you have had in your life or type of conversation and help the audience. Tell us how you navigate through that.
Dr. Noreen Bernard (37m 10s):
I would say that when individuals approach me and describe the situation that they're dealing with, which I can quickly diagnose as incivility and or bullying in the professional environment. I think those are the toughest. They're the most complex, there's deep repercussions. If they're not handled well, they're oftentimes linked to power, money authority. They have very significant degradating effects on people's self esteem, their confidence, which then just puts them into a spin. And what I've learned in, unfortunately having many of those over my career, because we're still not completely there yet in healthcare, as far as really having truly healthy and functional relationships with each other.
Dr. Noreen Bernard (37m 54s):
What I have found that works is to listen very intently, openly, and an active listening to try and pinpoint what is it that this person needs so that they can get themselves through the situation. So sometimes providing some diagnostic open-ended questions to help them actually do, you know, the assessment and the diagnosis about what the situation actually is that they're dealing with and then providing them with some suggestions for tools, for how to navigate that and helping them identify what are my options and what are the pros and cons of each of those options.
Dr. Noreen Bernard (38m 38s):
Somewhere, usually in there in these conversations, which are very hard because they are so complex and they may be situations that that one individual is not going to be able to resolve because the problem's bigger than them. Maybe it's a large department issue, or maybe it's a provider who's got multi-millions of dollars a year coming in for research funding, et cetera. But what I always find is an opportunity to teach about oppression theory and really what's the difference between incivility and bullying. And what's your role in, and what's the role of cognitive reversal? What are some things that you can say and do to at least diminish those experiences?
Dr. Noreen Bernard (39m 19s):
And so it goes back to how do they show up differently, but how do I help them get tooled up if you will, for navigating that by themselves? And so it's a moment of assessment than the diagnosis, right? And then figuring out what's the plan going to be because usually by the time those conversations happen, things are pretty far gone as relationships. And so again, it boils all back down to relationships,
Dr. Anthony Orsini (39m 44s):
Relationships and communications. Bullying is a really hot topic. We can do a whole episode on that. Maybe we'll have you back, but it's difficult to delineate sometimes as a leader, whether the person who is the victim or is the bully, they're just trying to set a high bar. And we have some nurses who maybe are new and just aren't cutting it. And they take things the wrong way. And some nurses who don't mean to be bullies, but are just trying to raise the bar. And it really comes right down to my book. It's all in the delivery, right? It's not necessarily what you say, but it's how you say it. And as a leader, it's probably very difficult to tease out whether the process go wrong and that's gotta be tough.
Dr. Anthony Orsini (40m 25s):
So well, this has been really a great interview Noreen. I really appreciate that Martin Luther King said the ultimate measure of a man or a woman is not where he stands in the moments of comfort or where he stands at the time of challenge and controversy. It's not over yet, but I've spoken to you a few times. I can tell that you've really navigated through this to the best of your ability. You've done a great job. And the, for someone who got thrown into it after three months of nursing school, you've shown over and over again, your ability to lead. And I think we need good leaders more than ever. So I just want to say, it's really an honor to get to know you and an honor to have you on this podcast.
Dr. Noreen Bernard (41m 4s):
Thank you for having me. It's been a joy to be here.
Dr. Anthony Orsini (41m 7s):
Well, I can't wait for my audience to hear this Noreen. What's the best way for people to get in touch with you if they want to email you or contact you?
Dr. Noreen Bernard (41m 14s):
Yeah. Let me give you my email. It's Noreen and O R E N dot Bernard, B E R N a R d@yahoo.com and welcome any opportunity that I can help.
Dr. Anthony Orsini (41m 25s):
That's great. We'll put that all in the show notes. Most people are listening to this driving, so we don't want them to write that down. It won't be on the show notes. If you enjoyed this podcast, please go ahead and hit subscribe and download the episodes. If you want to get in touch with me, you can reach me at Dr.Orsini@theorsiniway.com that's Dr.Orsini@theorsiniway.com or just go through the website. Thank you for listening. And I hope you'll be back again next week. Thanks again. Appreciate it. Thank you. Bye bye. This episode was brought to you by Veritus. Veritus offers virtual alcohol drug and trauma treatment programs exclusively for licensed medical professionals. Their programs provide a concierge level of care consisting of evidence-based clinical treatment and are customized to meet the unique needs and challenges of physicians that this pharmacists and nurses struggling with substance abuse.
Dr. Anthony Orsini (42m 16s):
The virtual confidential platform provides the safety and security medical professionals need to get help while continuing to work confidential, convenient and compassionate Veritas brings world-class treatment to your home or office contact Veritus for help at Veritus solutions.com.
Announcer (42m 34s):
If you enjoyed this podcast, please hit the subscribe button and leave a comment and review to contact Dr. Orsini and his team, or to suggest guests for future podcasts visit us @theorsiniway.com.